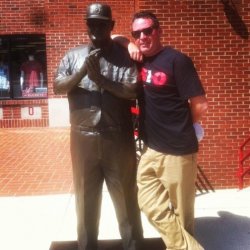 naplesbuckeye
---
Naples, FL (via Delaware, O H)
MEMBER SINCE December 03, 2014
Favorites
SPORTS MOMENT: National Championship 2002
COLLEGE FOOTBALL PLAYER: Archie
COLLEGE BASKETBALL PLAYER: Jim Jackson and Clark Kellog
NFL TEAM: Dallas Cowboys
MLB TEAM: The Reds
SOCCER TEAM: Columbus Crew and Manchester City
Recent Activity
The third option "know soon we shall!" is very Yoda like.
I was wearing my Tressel outfit. Sweater Vest and Tie. Took that off before the end of the first half and changed into my "Our Honor Defend" Homage T-Shirt
Do you feel it was the weather that kept the play calling Saturday so conservative? Knowing that PSU is poor against the pass and good at stopping the run, I would have thought they would have tried to exploit their secondary. Xaybe they felt they could still beat the (as they did) without showing to xuch and bring out soxe special plays against TTUN.
Barry
1: ichigan
1A: Notre Dame
2: Florida
3: Miami
4: Auburn
5: Georgia
I believe its FS1 and not standard Fox. Network Fox is showing WWE Friday Night SmackDown. This past weekend I spent the night in an upscale hotel in Sarasota, FL and they did not have FS1 but they did have the Big Ten Network. Most of the major carriers have the Big Ten Network and FS1 on the same sports package if they are not included in their standard basic packages. With our fan base I am confident that we will have the larger viewing audience.
I have never heard a credible source make that accusation. I am not sure that you have ever been to Augusta National or to TPC Sawgrass. Hitting a small target with a good amount of wind is not something that is automatic. Throw in nerves and huge galleries and the shot can be very difficult. At TPC Sawgrass one year the pros for 132 yards dunked 93 balls in the water. And for the non pros, an estimated 100,000 balls find the water there.
I would like to see better swing passes. This team plays hard, but makes too many lazy passes. If they clean that up they win the next game.
We lived in Blacksburg for a few years. Loved that town. Our family owns the Rivermill Bar
Based on your comments you only come on the site to blast the writers of the stories. Why come here? Must be difficult to be such a negative person. Cheer up. Enjoy the day and all the Buckeye news!
Because they are Clemson and no one cares. They are not a national story, so reporting on it would not get clicks or more TV viewers.
Getting on a plane in 4 hours. Heading out of Southwest Florida and heading into Southern California for a week. Rose Bowl here we come. GO BUCKS!!!
Not only did they lose the game, but they were unable to score a point in the final 30 minutes of the game. How can anyone say that Georgia is one of the top teams, when they could not even muster up one score in the second half.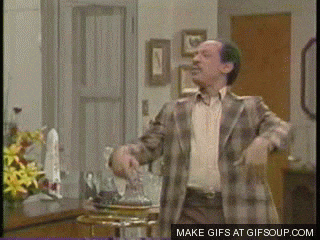 Movin on up
Seattle. I do enjoy Fiddlesticks. I play out of The Classics down in Lely, but today I am playing Golf Club of the Everglades in Naples. Hope the state of my game is better than the performance on the field Saturday.
I am still not ready to move on. I have been avoiding any sports platform that might talk about college football. Losing stinks, when you lose a close game to a good team its upsetting, but when you lose to the likes of Iowa in a blowout its not upsetting its just flat out embarrassing. They must blowout every opponent from here on out this season to at least have a measure of respectability.
Kevin really wants us to read this column.
Fan bases often get upset when a coach leaves. And that is understandable if its a lateral move or one that may be considered a downgrade. In this case he has moved to a major conference, and to a big school with better facilities. He is also making almost 2 million dollars more a year than he was at Butler. I live in Naples Florida. Very close to FGCU (Dunk City) The year they went to the sweet sixteen the head coach Andy Enfield left FGCU to take the head coaching job at USC. People were upset with him. FGCU was paying him $157K and offered him $300K. USC paid him almost $2,000,000.
Pappy Van Winkle Lot B is on mine for this evening
Lists like this are subjective. If you are traveling to these areas, lists like this are a good reference point. I have been to Death & Co in New York and it is one of the best craft cocktail bars I have been to. I would add to this list for New York City, The Dead Rabbit and Beauty and Essex.
If they can get the passing game to the level of the running game and defense its going to be a great year.
The NC State game turned out to be a mircrocosm of Phillip Rivers career.