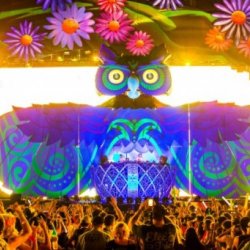 namod65
---
MEMBER SINCE September 12, 2014
Recent Activity
Are you still sticking with this opinion?
Except the DB's next behind Wade and Okudah are not the same talent level. Take a look at the 2017 recruiting rankings. Okudah, Wade, Young were all 5 stars in the top 20 overall rankings. As soon as they got healthy from injury, and significant playing time under good coaching; they were instantly the best players at their position in all of CFB. Not just great players, but the best in the country. And a big reason is because they came to OSU being the best recruits.
Amir Riep, Sevyn Banks, and Josh Proctor were not the best coming into OSU. All 4 star recruits ranked significantly behind Okudah, Wade, Young. We can't just flip a switch and they're instantly the best at their position like we did this year.
The one guy that we need to step up is Tyreke Johnson. A 5 star and top 20 overall recruit. If he steps up, he's got the ability to be the next great one.
But even so, I would definitely lower your expectations for the secondary next year. They probably won't suck, but I'm not betting on them being the best in CFB again.
I agree, we absolutely need Tyreke Johnson to step up and live up to his recruiting ranking. Dude is a 5 star recruit and was the #3 guy in our outstanding 2018 class. Understandable that he couldn't get ahead of Wade or Okudah who were both older and 5 star recruits themselves. But if they go to the NFL, Johnson is the next man up as far as talent goes.
This was our year unfortunately. We had all the advantage with the highly ranked 2017 and 2018 recruiting classes. We had all of the 5 star players from these classes starting and contributing significantly at the most important positions on the field. We're going to lose a ton of this talent next year.
This was our best window to win it all. We are going to drop off next year. At least on the defensive side.
I think my point is being missed by most. Obviously, the best financial decision for Chase, Jeff, JK, Wade, would be to enter the draft now.
My point is does the sting of this loss influence their decisions? Like Sullinger (a lotto pick at the time) a few years back?
I'm also not one of the guys that will say "oh well great season!" Fuck that. This game was stolen from us.
This was our year to win it all. We had the full advantage of the 2017 and 2018 recruiting dominance that Meyer gifted us. We had the talent and advantage at every position that mattered. And it was wasted. We'll lose most of our talent from the 2017 class when Chase and JK, Wade, etc... leave for the NFL. This was our year, this was our window to win the whole thing. Our defense is definitely dropping off next year. There's no way it doesn't with how many players we're losing.
So no "ah shucks good season, we'll be back next year" from me. Because I know this year was our shot. And it was stolen from us.
2005 Michigan State at OSU. I was 16 at the time. I remember Ginn and Holmes went off with multiple big plays. And of course the infamous blocked field goal for the TD that lead to one of John L. Smith's many meltdowns. God I miss that guy lol.
So they clearly don't follow recruiting outside of their own team. Their speed is going to be too much for us? They will wear us down with their depth? Maybe they should check the '16, '17, '18 class rankings and see that we have significantly out recruited them in the class years that will be playing in this game. They don't have significant speed or depth advantages on OSU anywhere. No one does.
It's crazy how just a few good years can make a fanbase so arrogant that they think they are above REAL blueblood programs like OSU. Seriously, these guys are just college football's flavor of the week. Where was Clemson when OSU won the title in 2014? The Citrus Bowl. While OSU did lose badly in the 2006 title game, at least they were playing for a title. Where was Clemson in 2006? An 8-5 season... Getting beat by fucking Kentucky in the Music City Bowl. In 2002 while OSU was beating the most talented team in CFB history for a title, where was Clemson? Try a 7-6 season and getting waxed by Texas Tech 55-15 in the Citrus Bowl. Up until three years ago, their biggest brand recognition was their program's name being used for when a team chokes away a game.
Time to bring them back to reality.
What are you talking about? Fields has had a way better season than Lawrence. There is no "huge advantage" at QB for either team. They're both very good. If anything, Lawrence has shown more chinks in the armor with his tendency to throw it up for grabs.
We are the number 4 if that happens.
As a TWO loss team? They aren't in the SEC.
What the fuck are you talking about? Wisconsin is not going to the playoffs regardless of this game.
That's very debatable. Unless you think Texas is a quality win still.
Wow LSU interception. We're going to lose our #1 seed. SEC media hype train at full speed now.
Both teams offensive lines suck.
How did Baylor win 11 games? They are awful.
Baylor just getting further and further behind the chains each possession.
Well looks like we got Oklahoma in the first round.
While this might be a fair comparison, it doesn't really mean much to OSU. Because if true, it will be Clemson that exposes them first. Unless Georgia beats them next week and they drop to the #4 seed.

LOL at the BTN halftime crew trying to hype OSU's next two games. Watch out OSU, Penn State and Michigan are looking great!! Going to be an extremely tough last two games! Lol, PSU beat Indiana by one score. We made IU look like a high school team. How did Michigan only manage 38 against Maryland? We're going to win both of these games by multiple scores each.

His tweet literally says he's working with OSU to resolve this. You really think this message wasn't proof-read by them first?

Chase Young Heisman talk starts, Ohio State ranked #1 all of the sudden some type of violation from 2018 pops up.

— jbook (@jbook37) November 8, 2019
I still won't mention details until they're absolutely all confirmed in type and breadth. But since the word is out on Chase Young now, I will add this: if the details are true, I don't expect Chase Young to be back. But the devil is in those details.

— Kyle Lamb (@kylamb8) November 8, 2019
If I was certain to have millions of dollars within the next year, and all I had to do was keep my head down, work, and stay clear of distractions. I would do it 100 out of 100 times. How can you be so stupid?