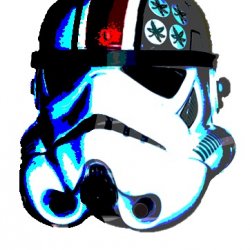 Nairion
---
MEMBER SINCE August 12, 2014
Recent Activity
That "current student" thing...
This isn't Ohio State news anymore...
I blame Ramzy's Alpha article!
Is VaTech on the schedule anywhere in her career?
I am totally expecting Justin Fields to be Joe Montana and Michael Vick. Anything less will be a failure.
The sad part is, Matt Baldwin will probably look like Peyton Manning and John Elway at the same time. And for some reason the Double-Pass-Backside-Reverse-Flea-Flicker-Hail-Mary isn't a viable play.
When I saw the headline DJ Carton working I was hoping for a gif of our former Skully writer boxing up milk for his cats...disappointed it was real news about OSU.
Hello Offseason, my old friend... Ive come to talk Tight Ends again...
He's no Oleh Onopriienko... This is going to be my new favorite tier 3 internet meme
Should have just been all Drew Christman's punts and we have to vote on the best one.
I don't watch any NFL until the playoffs for exactly this reason. Who cares if the Ravens beat the Giants in October. Wait until December when the games matter. Yesterday, I watched parts of 8 College games. 4 of which were playoff elimination games (OU, WVU, OSU, and Clemson). Who else gives a crap about Clemson vs Boston College unless Clemson losing that game pushes them out of the playoff?
Ironic how Buckeye fans are slobbering over Tate after whining about JT. When C3PO is starting, DEs could pinch the RB with reckless abandon. NO ONE set an edge against Haskins. When Tate was in, DEs had to defend the edge so Weber had easy holes. JT wasn't as good a runner as Tate or a passer as Haskins. But man if he didnt combine both worlds for some beautiful football.
Brendon White MUST start next week. Safety is the weak spot on a weak D and White was a +5 overall upgrade.
221
paying homage to Tressel with his attire
Sweater vest or it didn't happen.
Georgia has beat no one. Penn State should be above Washington. Clemson should be behind OU. But Clemson has a loss in them in the next few weeks.
I dont understand how this comment was so far down. This was my first reaction. We should be #2 (#1 if it werent for Bama-love)
208
I was worried about TCU all summer...then I heard this week that their middle linebacker is 206lbs. Color me "unconcerned" about them stopping us.
I voted for Dixon. Haskins hit him perfectly in stride, right on the hands.
Always bid the under
Kansas snapped a 46 road game losing streak. KY snapped a 31 game streak of losing specifically to Florida.
-Lots- of people said Barrett can't throw. They were wrong. But they said it with conviction.
"Bless 'em, cause folks like that are the reason the Bucks opened as 12.5-point favorites instead of a more realistic 21.5. This game's going to be a bloodbath, and it seems few people outside of Columbus realize it." I love it. This is DJ podcast with the Oregonian level swagger. Keep it coming!
Louisville lost so bad last week they have to play Bama again? That's rough!
226