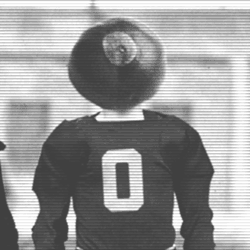 N3t
---
Member since 19 August 2014 | Blog
Recent Activity
the qb situation will be a non story. No chance JT is not the starter.
he will have a great year. no doubt in my mind
honestly these type of things start to grate on a coaches patience.
next year is a rebuilding year so might as well rebuild it all with Jalin and Co leaving early
i prefer we get voted out of #1 spot. always better to be the hunter vs the hunted and this team would respond well
Hate Russell's showboating
he isn't as good as he thinks yet
unless guaranteed the starting QB position Braxton should look at a transfer to FSU, Auburn, Bama or Texas.
hopefully we would not have to face him cause our D would get absolutely torched. I am in the camp of if he is healthy he beats out JT with ease.
Are you serious? Like JT but there is a reason he was behind miller
he has a limited ceiling.
Interesting how he will do against a pass rush. Last time he looked inept
Could care less about kraemer
osu will get a great player regardless. There will be better options
certainly we would be better prepared but I still don't think we have world beaters at the skilled position. I still have not seen a buckeye go up and out compete the opponent for the ball since Meyer arrived.
perhaps you should enlighten the coaches with all of your Madden football experience
Braxton and its not close
Russel Wilson is not Athletic? Watched him run all over the field vs the Broncos
Urban was quoted this week. "Braxton is our QB". Be realistic we would be 4-0 with Braxton and his ceiling (if healthy) is way beyond that of JT.
they didn't throw more with braxton because they didn't need too.
JT progressing is not equal to Braxton progression.
this would be the only thing that keep Braxton from playing
zero debate. Braxton can win a game by himself. JT cannot. it will be a debate on sites like this but Urban won't think for one second JT over Braxton.
you don't sit pro caliber talent in favor of college caliber talent. same reason Colin Kapernik (sp), russel wilson, rg III, cam newton are still starting.
if brax is back JT will be grabbing pine. that's not even debatable
who cares about numbers against Kent State and Navy. Wake me up when he does well against someone with a pulse.
West Virginia?! that is laughable. kind of like a football player turning down Bama for Ole Miss.
Hokies not very good
a loss would be an embarassment
Thought we were trying to improve strength of schedule