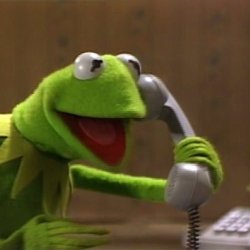 Mute
---
Columbus, Ohio
MEMBER SINCE November 08, 2013
Favorites
SPORTS MOMENT: Ohio State wins 2014-15 National Championship
NFL TEAM: Bungles
NHL TEAM: Blue Jackets
MLB TEAM: Reds
Recent Activity
Ohio State just held North Carolina to 49 points in the Dean Dome. What.
Blowing out UNC in Chapel Hill, man oh man this team might be something
UNC has no answers on defense as long as we attack the paint
Ted continuing to influence games for no reason
Please stop turning it over for the love of god
Let's check in on MGoB- YEP they're mad as fuck
Can I just chime in about how happy I am with Holtmann after just watching that complete stinker by Arizona... woof
That was an exciting and nerve-racking game. Let's hope they never attempt that many threes again lol
If they manage to beat Gonzaga on Saturday this will be one of the most ridiculous turn arounds I've ever seen
This is okay, they just need to build on this and compete for the B1G. Meltdowns like Butler and Clemson and that miserable performance against Gonzaga can't happen anymore
Minnesota lost to a 12 seed
Maryland got handled by an 11 seed
Purdue is in a dogfight with a 13 seed
Ohio State went 7-11 in this conference
Thank god I couldn't bear to watch another minute of the dumpster fire this basketball team has been putting out there for the last 2 years
The guys on the team clearly don't want to play, so I don't want to watch them.
2011-12: Lousy second half against Kansas away from national championship game
2012-13: Lousy first half against Wichita from Final Four
2013-14: Start 15-0, lose 10 out of next 20 and lose to Dayton
2014-15: Have Russell, still barely make the tournament and get throttled by Arizona
2015-16: Get absolutely destroyed in every road game against even slightly good teams, lose to UTA and Louisiana Tech at home
2016-17: Lose to FAU and Northwestern at home, go 7-12 in the one of the worst editions of the B1G I've ever seen
I'm noticing a trend here
I'm banking on Thad putting together an absolute cupcake non-conference to pad the win total a little for when they go 5-13 in conference
Who is ready to go 16-16 next year!!!!!!!! SO HYPED!!!!!!!!!!!!!!!!!!!!
just one of those nights
I really thought Mac should have started today, there is no reason to start Bob this much regardless of a win streak
2 Interceptions and a big Kick return, 0 points
this offense is a JOKE
boy wouldn't it be awesome if this team had anything resembling an offense this year to reward the defense for doing this all season?
yeah, that third period was rough though
Praise Bobrovsky!
boy they did not deserve to beat the Kings or the Canadiens this week but I'll take it!
watching all the Pittsburgh fans leave after the hat trick was delicious
atmosphere was great tonight
Pittsburgh and Columbus are a combined 18-0-2 in their last 10
It's gonna be a dandy on Thursday
it's beautiful