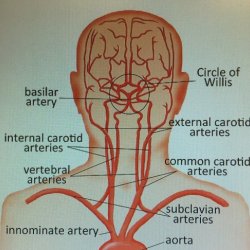 Murse_Matt
---
MEMBER SINCE November 18, 2013
Favorites
SPORTS MOMENT: http://www.youtube.com/watch?v=IDzOmGoKcpg
"We haven't heard much from young Katzenmoyer in this game, so far"
10 seconds later:
Katezenmoyer smashes Missouri QB Corby Jones, and Brent Musberger eats his words.
COLLEGE FOOTBALL PLAYER: Dimitrious Stanley
NFL TEAM: Browns
NBA TEAM: Cavs
MLB TEAM: Redlegs
Recent Activity
KS is the best athlete ever to wear the scarlet and grey
It's too bad that passing stats are what determines who gets recognized as the best TE. We need more well-respected and well-known advanced metrics in CFB so TEs can be graded more holistically
I will never forget the Notre Dame game. I only saw one part. I had just joined the Army and was in basic training. I was standing in line at parade rest waiting for a haircut. The barber had the game on a tiny little TV and I was watching it out of the corner of my eye, careful not to make any movement that would would catch the attention of my drill sergeants. Getting caught watching would have consequences. It was like teasing a man dying of thirst with a cup of water he cannot drink. Oh but I drank the cup. It was only a sip. But in those few moments when I was in just the right spot in line to be able to see the TV through the window, I saw Eddie George break loose for a long touchdown run! I was so excited but for the first time in my life I was not among fellow Buckeye fans while watching the game.
Cant forget the elation and sadness of that moment.
Here is a hint:
To be fair, I think it is different. Think about how many people are at the football games vs hockey. When considered from the liability standpoint, it's much harder to safeguard against crazy stuff happening in a crowd of 105k than with 5k.
To understand the "Manziel thing", one needs to realize that for Browns fans like myself, achieving success is all about generating hope, not victory. Hope IS victory, because the expectation for actual on-field victory was forsaken long ago.
You've probably heard someone say that the draft is the Super Bowl for Brown's fans, and this is why.
It's assumed that things won't work out for the draft picks. I don't get worried anymore about whether it will or won't work out. Just assume it won't, and you won't get disappointed.
So, the Manziel pick is really a great thing for the Cleveland Browns. Between now and August/September, we have a something good to talk about.
He seems to be using a fairly common tactic that is often used by people who are called out for their ridiculousness: double down.
Instead of admitting you're wrong, accuse those accusing you with even more ridiculous assertions. See: Armstrong, Lance.
I'm sorry, I actually wasn't even aware of UC's basketball ranking.
My point is that their athletic attire is of the worst sort. They're trying to look modern and cool with their numbering font, but this font was barely cool when it was introduced with the C-paw in 1990. Now it's something akin to Uncle Rico, who thinks he's cool but is oblivious to how outdated he looks:
This is my sentiment as well. The gray number reminds me of some Cincinnati Bearcats/CUSA/no-tradition program with its font, but it is coupled with the ultra-traditional "block O" with leaves design. It's like a plaid shirt with striped pants, they just don't blend well.

I don't think I'd mind a design with a big block O on it, but not with a bunch of fancy modern twists.
The Michigan jerseys are awesome though! I love the great lakes design. The only thing I don't like is the "gray for gray's sake" version.
I grew up in Marion. I was born in '76 and remember my Dad taking me to get pizza at OK Cafe. No idea what it looks like now, but that pic brings back some memories. Thanks DJ.
After reading this report, I had one very strong thought in my mind:
BOY AM I GLAD that there weren't cameras in everyone's pockets when I was growing up. If there were, you could google my name and about a dozen videos of me doing stupid shit would pop up.
I'm going to go a little easy on my opinion of this 17 year old kid. I turned out pretty well (getting a masters degree in May from tOSU, responsible father/husband, etc), but you wouldn't have known it by my record as a teenager.