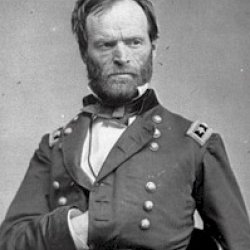 MuraliPatel
---
from Athens, OH
MEMBER SINCE November 21, 2011
Favorites
SPORTS MOMENT: Hitting Curtis Enis so hard he lost his mouthguard.
Recent Activity
Comment removed for violating the site's commenting policy.
As far as facing off with Wisconsin; creative signage from #Gameday last week in MPLS. Can't take credit for it, but was thoroughly amused:
To be fair, I think the more apropos comparison is Randall Cunningham, but really, I'd take either.
Until Day can have a Pete Carrol-esque feather in his cap and have one of his backups starting in the NFL, no, it's likely that no 4-5 star kid sticks around more than a year or two at most if they're not starting. It's possible we see a few situations like Joe Burrow where a kid comes in, competes, graduates in 3, and then leaves as a Grad Transfer too.
IDK if run off is the right description. He is and always will be a Buckeye in the eyes of most.
Sidebar. Why is the B1G Championship game still played in Indy? Wouldn't Chicago make more sense? I mean, I get the weather concerns, but isn't that part of what makes the heartland the heartland?
"German couple booted from Cruise Line for having loud sex."

Cruise line claims they were arguing... has anyone who works at the cruise line ever heard someone shout "I love you" in German? It is both loud and terrifying.
Notre Dame's graduate programs, outside of it's Law School, are widely regarded as not as good as the undergraduate education. I'm skeptical of anyone's ability to play football during their 1L year.
No amount of money is worth being that stupid for, even if its just an act.
I love the NCAA football franchise as much as the next guy, but EA sports has to do more than roll out a re-covered Madden port to make it the franchise it once was. One HUGE thing that always irritated me in the later versions was the fact that the roster was limited to 53 spots (the NFL roster size), and not 85 spots. Obvious flaws like stadium locations, etc., were other issues too.
Wait - Gallia still plays football?
IMHO, The Buckeyes "out Wisconsined" Wisconsin, running the ball down their throats.
Long live the King baby, long live the king.
PSU assessment? Top 10 talent, bottom 10 coaching.
To be fair, Sam Darnold had better protection in the Monday night game than Patterson had in that first half. That's saying something.
Playbook thoughts. Let's take that 1996 Nebraska wrinkle (I-form, handing to the up-back) and give d-coordinators one more thing to prepare for?
Might be kind of fun to watch Harbaugh's head explode as we go triple option all over his defense just to keep it quiet in that giant toilet bowl up north.
Weren't Purdue, Iowa, and an ill-fated trip to Madison in 2003 all ABC night games?
Only thing that concerns me is that night games on ABC tend to be bad for us.
Love the poster though.
So, I sent Wasserman an email on Fickell being a possible candidate for the tun job a month ago, specifically citing WHEN tun was done imploding in Madison due to a confluence of factors, that Harbaugh would effectively be done. I think this was mentioned on the Monday podcast from Bucknuts, but Harbaugh's been living on the brand for two years now, and really hasn't done shit to take the program to the next level.
I also emailed The Solid Verbal on this last week, asking them if they thought Fickell would ever in a million years consider taking the job in Ann Arbor.
The way I see it, at least two VERY high profile jobs will be open at the end of this season, barring a miracle. One will be in Ann Arbor, and a few Ohio guys should be in consideration for both of them.
First, Let's discuss Urban Meyer. Meyer isn't going to take the job in Ann Arbor. No how, no way. I'd be willing to bet naming my next child's middle name being Schembechler on it. Second, I don't think Carol Folt will sign off on hiring Meyer in a million years. Yes, he's an absolute rockstar of a coach, and given local talent in Los Angeles County alone, would have the Men of Troy winning National Titles faster than you can say "F UCLA." That said - Folt's focus is going to be to return the perception of propriety (say that ten times fast) to the Trojans' Athletics Department. While those of us who don't kneel and worship at the altar of ESPN know that Meyer has, at least in my opinion been unfairly associated with every negative event at Florida and Ohio State, ranging from taking blame for Aaron Hernandez to this dog and pony show with Zach and Courtney Smith. Under ANY other circumstances with the athletics dept, Meyer would be the #1 choice, but given the disarray USC has been in with everything from Pete Carroll leaving to Reggie Bush, and the improprieties plaguing every single sport at the school, Folt has no choice but to go in a different direction. IF Meyer ever coaches again, I don't think it will be at USC for that reason, and that reason alone. It's not fair, but it's just a (im)perfect situation. Meyer can and should do whatever he wants to do... hell, I kind of hope I'm wrong, because I think a good USC is good for college football. That said - I don't think it's going to happen. Maybe somewhere else next year, maybe USC at another time, but not USC in 2020.
Which brings us to Fickell. No way, no how, not Ann Arbor. If his boy Vrabel played for Brady and won Super Bowls with Brady and still won't refer to tun by it's name, there's no way Fickell does either. He's publicly trashed their AD and Athletics Department. With that framing the discussion, USC is more forward thinking than the UM braintrust, and should reasonably be looking to bring someone in from the outside. The biggest challenge any new coach who isn't associated with a program previously faces is re-establishing recruiting connections and credibility. This is something Fickell does with ease, and with USC, he won't have to travel far to have an extremely fertile recruiting base. Further - if you look at the last coach that dominated the Pac-12 (Then the Pac-10) it was Pete Carroll. What Carroll did to dominate was, yes, assemble great talent on offense, but everyone on the west coast does that - what Sunshine Pete did to differentiate himself was play defense in a conference that previously had no concept of linebacker play. And Linebacker play/stout defense is something Fickell excels at. Read that again: The path to dominating the west coast and to putting oneself in the national conversation at USC is to play defense. Fickell has that quality in spades.
The second Ohio guy who in this conversation is Matt Campbell. Campbell coached at Toledo, a stone's throw from Ann Arbor. He's got Ohio roots, and as we all know, tun isn't anything without Ohio guys. Campbell's coaching philosophy also meshes well with the personnel already in place and recruited by Harbaugh to run 21-personnel and smash opponents in the mouth. The difference is that Campbell would actually likely be able to get results from his guys, where Harbaugh simply comes across as "weird" to his players.
The reason I think Campbell ends up at the school up north is that I think Harbaugh gets canned or resigns before Clay Helton. USC can still realistically win the Pac-12 South, if not the Pac-12 outright, and Helton is generally well liked by his players, the administration, and local media. He just doesn't seem to be able to deliver the titles that boosters want. Because of that, I think USC waits until 1. It's AD search is finished, and 2. the Bowl season is finished to tab a new coach. The Wolverines will display no such patience, the only thing holding them back is Harbaugh's buyout. That said, Campbell would also be significantly cheaper than a lot of other hires that the braintrust in Ann Arbor is willing to look at. Also... Les Miles is still persona non-grata in Ann Arbor as far as I understand. He's not, nor will he ever be a viable candidate for that job.
I'm not saying that Campbell can't end up at USC - in this scenario, USC strikes second, and *should* give Fickell a long, hard look.
I'd imagine Baker Mayfield won this as well?
Legally, I don't believe Gerben is correct.
Agreed. 1998 team was hands down the best team I've ever seen; it's why Nick Saban had my ire long before he was at 'Bama.
Yeah, blows my mind.
The Acupuncture thing doesn't surprise me either... I tried it... once. Dude went too deep, hit something in my left shoulder and I couldn't move my left arm for a week. Still struggle doing any variant of dumbbell presses on my left side.
I'm a 'Sconnie alum (and a TKE - is that the reference from your handle?); Michigan has superior talent on the outside, but have zero consistency in QB play right now outside of everyone being bad. If they continue to play this way when they walk into Camp Randall, they're going to get smoked.