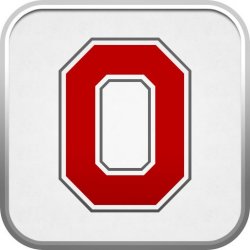 mtharp
---
Marion Ohio (via Morral Ohio)
Member since 09 January 2013 | Blog
Just an everyday Buckeye crazy Ohioan.
Favorites
SPORTS MOMENT: 2002 National Title Game and the 2014 title game
COLLEGE FOOTBALL PLAYER: Eddie George
NFL TEAM: Browns
MLB TEAM: Indians
Recent Activity
All three men in your name are very disappointed
Yah that's foolishness! Glad we don't talk about Harbaugh all the time! We'd look obsessed!
Don't know if it counts but, Jalin Marshall in a game vs Indiana. IIRC only four touches and took all of them for TDs in the second half.
Welded not pressed deck. That is all I offer. Also green paint is very expensive on a mower. Just my opinion
My cars low on 710 where can I find some?
I swear to god I'll pistol whip the next person who says shenanigans
Each banana is 1 there are 4 in the first 3 and only 3 in the last equation
Can't do that. Its fourth down. Not another play to bring in Germaine to save the day. #7
Cool pic man! Hope to get one tomorrow
Thank you very much for the detailed instructions. May Woody bless you
Right now I am sporting a Nike tOSU hoodie and a throwback Woody Hayes hat. Tomorrow I have a shirt I got for Christmas that has a buckeye pennat *sp? That has buckeye leafs and dates for all 8 NC
If they jump you better! Get those five yards!
Halftime show just said Sabah could join only bear Bryant as a coach with 5 national championships. Apparently 54 57 61 68 and 70, don't count?
70 to 61... I'm not great with math but It looks like Urbans edge is more than one?
Pulled and electronic skillet on myself as a young guy. Full of grease and water. 3rd degree burns on 21 % of my body. From my left cheek down my left arm to my first set of knuckles. Lots of graphs, surgeries, debreaching, and two growth spurts later only my left bicep and elbow has too much scarring. All electronic heating devices need to use the magnetic hookups
cranberry juice? What you on your period. My wife drinks it on hers
Good luck CJ. Can't wait to see Braxton throwing. Great days to be a buckeye.
Can we change the title then? Was looking for it and almost missed it as I assume other are too
You don't have the right to talk about our struggles! Only we can do that.
I'm going to take Dorothy out for a nice steak dinner and have a really nice time, THEN NEVER CALL HER AGAIN!