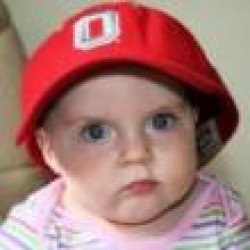 msj212
---
Member since 01 February 2012 | Blog
Favorites
NFL TEAM: Browns
NBA TEAM: Cavaliers
MLB TEAM: Indians
Recent Activity
Definitely not, but having more weapons for Oregon to scheme and spend time on is not a bad thing either
While being ready for spring is great you have only one guaranteed shot at playing for a NC. I have to believe that if he is cleared at all to play he will be out there. As much as we all want to think we can make reservations for the final four yearly we never can know for sure.
The effect that this game and the next will have on our recruiting will be felt for years to come. The bump in recruiting will help put the rest of the B1G even further behind. Good luck Harbaugh
The tackle he made at the end of the second half is what even gave us a chance to get into scoring range. He has been very solid.
To me the one place that would make some sense for him that I haven't heard mentioned would be Houston. What better way to get guaranteed playing time with a system he knows and a coach he trusts.
Though I think it is incredibly unlikely. Buckeyes all the way for him imo
I feel like a fat Alabama fan trying to catch my breath after that trailer!
I thought about this when Harbaugh's first communication to his new team was through a conference call. In our worst year in forever we still went to a bowl game before Urbs came to town.
Cue the excuse that SEC teams beat up on each other so they all come in banged up and that's why they are losing. Though maybe, just maybe they aren't the football powerhouses that we are all lead to believe.
Great thought, would love to upvote this! Marshall being able to pass off a sweep isn't something we have shown all year if I am correct.
Not to mention Alabama put a total of 20 points on this team ( and that took OT)
Does this make anyone else feel better about our game since LSU was statistically the best D in the SEC? I think we are able to move the ball against them like we have all year.
It has been great seeing these young men grow throughout the year. The onus is on them, if we can move Alabama's line and run the ball like we are used to then we win the game, it's as simple as that.
Question, does a player transferring in to FSU get extra felonies, or just the one per year they are currently allowed? Not that Braxton would need it but it should be something they put in their recruiting material for those interested.
Agreed, Bennett is everything that we hope all OSU players are about. Loves his team and teammates, great ambassador for THE Ohio State.
I like Cardale to run for 90 1td and throw for 250+ and 2 TD's, those talking heads who don't think Jones is able to run will be eating crow (looking at you Mark May)
While this will be a priority as soon as we are done playing games we are able to wait. As a top 5 program in all of CFB there will be no shortage of well qualified candidates who are ready to answer the phone when Urban calls. Hopefully sometime around 1/10/15.
His teammates reactions were the best, they were trying to get out of the picture to make sure they aren't running too
If you thought the U was interesting viewing imagine FSU's 30 for 30 in a couple years...
It makes you wish he had committed earlier, he has been such a great leader since he has been committed it makes you wonder what he could have done with 2-3 more months.
Agreed, this is what these first three years have all been aimed towards. I cannot wait for the payoff.
If our DL is able to get pressure without us blitzing it will be a game changer. if we need to send extra people consistently it will open their offense too much.
It is the Southern way, if we repeat it enough it must be true. I always love the arguments that deal with no facts just general and simple overstatement, you best believe he will be covered. It's like their favorite saying "the South will rise again". Idiotically holding onto a racist and ignorant heritage is not your best look fellas. But Roll Tide or whatever the hell else you want to think
This to me is the bigger issue, Sims is certainly a good enough QB to make their offense very dangerous. This game is where we will find out if our defense is as improved as we all hope that it is.
I used to teach in the South and I would like to defend it, but I simply cannot. The ignorance of the some of these parents made you feel like the students had no chance at all.