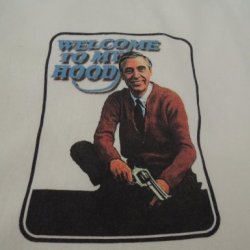 MrRodgersHood
---
from Hilliard, Ohio
MEMBER SINCE September 02, 2018
Recent Activity
Bravo! First time I've felt the acute pang of not being able to upvote twice.
That's about as respectful of a fan hot take you'll ever hear from the stands following a close loss. He didn't even use the word horrible.
I think Ohio State on offense this year can be boiled down to one crucial variable: QB protection.
We have a QB who can sling it, receivers who can catch it, and running backs who can run it. So long as the O-line protects, it's going to be hard to slow this offense down.
We hope to portray your program as an elite college football machine, supported by a fanatical fan base, that is willing to ignore or blatantly violate the law and/or NCAA rules solely for the purpose of winning.
Sincerely,
Every national narrative of OSU.
That was a difficult upvote, but I agree.
Never fails. Several national stories about Bosa's insane stretching routine, and then boom — muscle strain injury.
Get well soon!
Someone else mentioned this and I think this also supports Urban's story. Setting to 30 days would obviously hide a lot more stuff, and is controlled from the messages section in the settings. If you are deleting message to free up space in iPhone storage, the only option, I believe, is one year.
The report said he sought to delete texts, it provided no rationale for why. I think this led many people to believe that it was done to hide something. Urban's recent explanation, coupled with my experience, makes his explanation seem more plausible.
Not having a fully executed contract is more than a nit. If fully executed, there would almost certainly be a dispute about whether or not OSU had cause — and there still may be. My own opinion is that OSU definitely had cause, but even if a court found they did not, OSU can also argue there was no executed contract. It works in OSU's favor this time, but if my client had hundreds of thousands of dollars on the line, I'd make sure the contract was executed.
Could somebody make sure that Ryan Day signed his contract — kinda like to keep that dude around if possible.
As an aside, how long was OSU paying ZS with no signed contract? Seems like a pretty big oversight.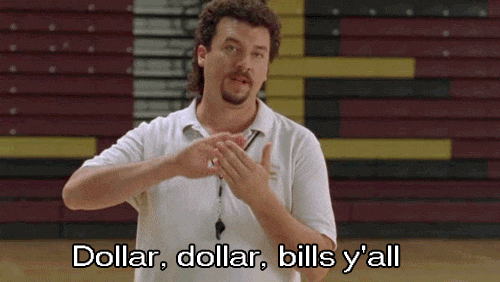 At this point, I really don't know how much more there is that Urban can say about this topic. I didn't hear any new questions or learn any new information today. He has stood in front of the press now on multiple occasions and answered questions, released written statements, and done an in-person interview. I may be in the minority here, but I feel like Urban and the public owe the Smiths the opportunity to let the legal process run its course, and the privacy to try and rebuild their personal lives.
People act like J.T. never threw the ball. I've got eyes, I can tell which QB is the better pure passer — it isn't even close. I enjoy watching a QB who trusts his arm and lets it fly. I'll be interested to see if more QB runs start to work there way back into the play calling with Urban's return to the sideline.
I've never cheered as hard for an SEC team as I am for Joe and LSU. What an amazing opportunity to showcase his skills and potentially get a shot at the NFL down the road. As OSU fans, we should be proud that Joe's best interests were served here — it doesn't always happen at other schools.
Just embrace Dwayne's goodness while you can. Dude's got two more incompletions than TDs right now.
Another of his hot takes was that he could've coached OSU to blowout wins over Oregon State and Rutgers. I agree, the dude has nothing to offer related to the sport of football. Maybe he should put an app into TMZ.
Funny, Brett McDerpy was on the radio today dropping another hot take that Urban should've been fired. Maybe someone should at him a link of this story to see if he's interested in reporting it. True, it doesn't contain any mention of ball lifters or tales from a broken marriage, so maybe it's not clickworthy enough.
If it's TCU in the Shoe and not Rutgers, it would have been full. Over the last three years, Rutgers is averaging 1 point per game. I took my son today and it was his first game. After the first quarter he was referring to Rutgers as Buttgers.
We call Brett, Bert. *ichigan, that Team Up North. This is our reality, our team, our story. If Bama can claim a national title for a year they finished 20th in the final AP poll, I say screw it, we got 912 wins.
Way to go little animal!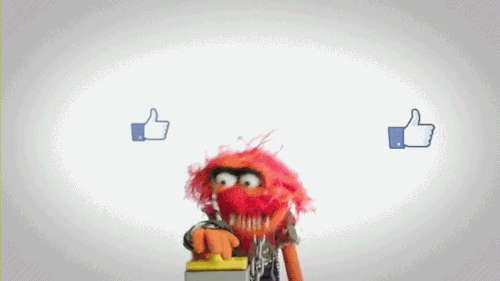 Little animal! Nagurski award winner, and I'll never forget when he stepped in for Bobby against Michigan and held hings down. I truly great Buckeye.
I don't care if the game is played in a monsoon at the foot of an erupting volcano, too much of a talent gap for Rutgers to keep this one close for four quarters. I see it 42-13 good guys.
Good luck!
It has to be incredibly surreal for Urban Meyer to be the coach of this team, but still not coaching games or talking with the media. In the history of college football, has a coach ever been in a similar situation where they were gone a month, came back, and then not allowed to coach actual games or expected to talk to the media for another two weeks? I'd be really curious to be in the room when he's watching his team play these games.