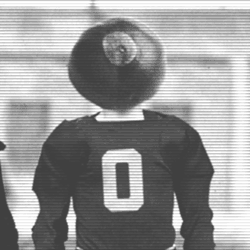 mrgreenpants
---
MEMBER SINCE March 18, 2015
Recent Activity
hell hath no fury like the buckeye nation scorned
dont sleep on jack miller..
dude is already looking like a tim tebow clone in the weight room...and he's no slouch slinging it too.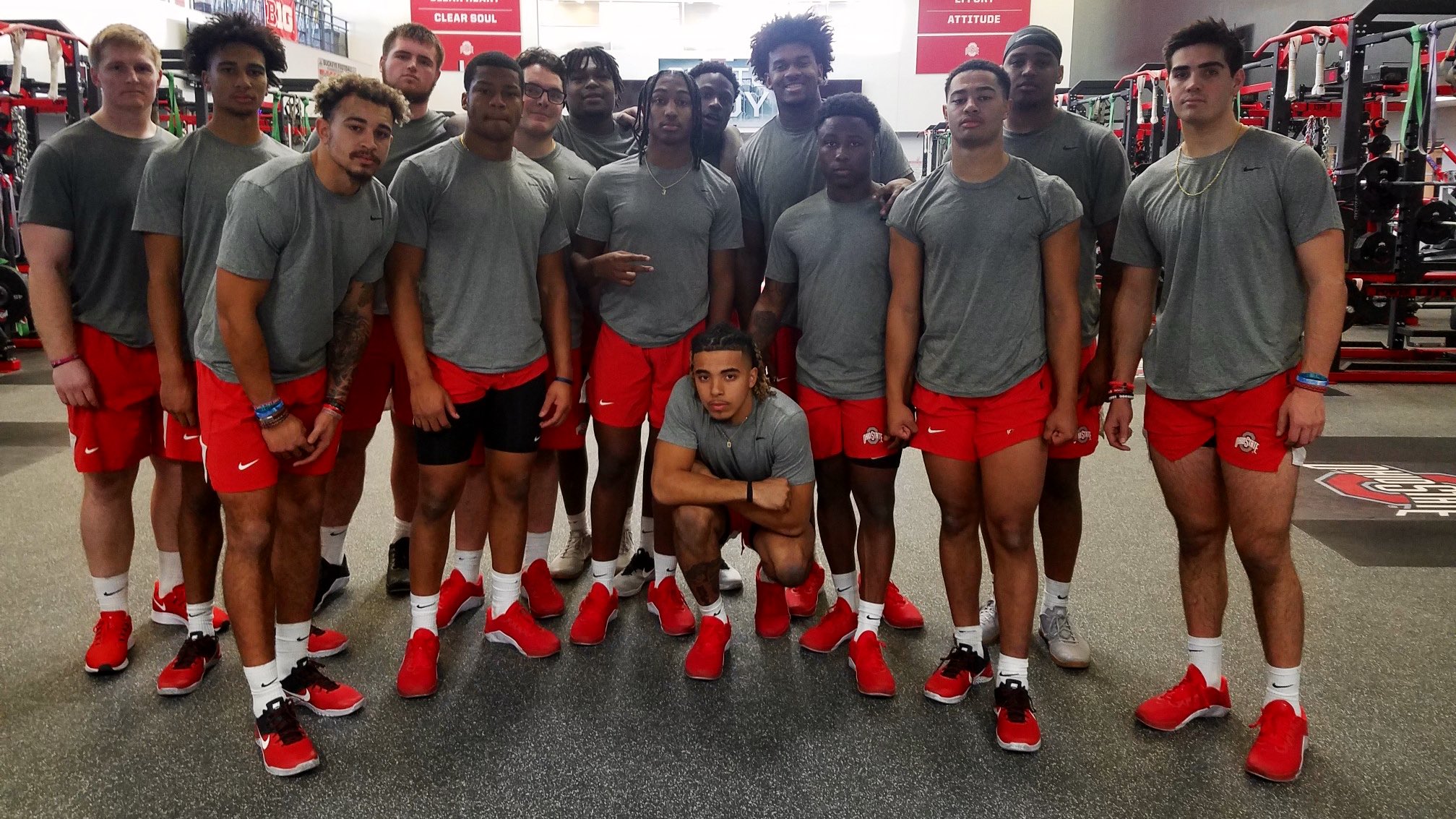 also,
i'm thinking under Day the depthcart @ QB will vary week to week...
you show the juice and have a great week..you'll be up. the next week you lack energy and perform less great... you'll be down.
simple as that.
also, no reason to intentionally burn a RS for either QB... that doesnt fit osu's credo of doing whats best for the player
and both QB should on the joe burrow 3 year plan: complete and get developed for 3 years...take a heavy course load with a target be a graduate student for your RS-Jr year.
by that time they'll either be be QB1 for the buckeyes.. or have a full toolbox to have compete(and win) Qb1 and at their choice of programs (and still have 2 more years to play)
ugghh.. my eyes are burning.
he does not deserve to wear a #10 jersey.
both AD smith and urban were forced to fall on their swords because of that sorry excuse for a man...
drake will not be missed.
omg, thank you jesus!!11!
i dont know if i'd call this kid a volume scorer right out of HS (KD at texas was an anomaly)... but then again this kis was only a sophomore in those videos. mucho time to refine his game before college.
i'd call him a brandom ingram 2.0
has a similar game to a ingram at that age..is equally skilled with ball..but he is taller and much more length. and this kid is more competitive and has a bit of a dog in him. (all things you simply can't teach)
but if i'm an ohio state fan i'm thinking this is my #1 wanted recruit. (i dont think think he will come close to his ceiling in college. i see him as top nba prospect..not necessarily college)...but his length and skillset would be undefendable with holtmann
imo, he's easily a top 2 prospect and i'm be surprised frankly if he doesnt go 1-and-done.
my impression is that the author is a closeted *ichigan fan...or buckeye hater.
(why else would anyone waste even thinking about the guy...much less showing admiration)
wow..
that "you did" in the background made that twitter video as real as it get.
dang,,,
bro got the MAX
congrats dlo!
then add AP and college credit from high school..and it makes sense.
Joe Burrow already showed how it's done... he *could* have competed @OSU in spring...and then transferred before summer to workout/win the team @ miami with 3 years eligibility if things dont work out in columbus
after spring he could also accurately scout the competition.
it is a huge gamble for Tate not staying to graduate ...and potentially a critical error.
imo, Tate martell was advised poorly....and life decisions seemed to have been made emotionally....
this may cost him a football career, unfortunately.
that freshman QB in miami is a bigtime arm talent. he redshirted not because he isnt good....but because he was physically immature (not ready) as a true freshman. the kid as 3 years and done type potential, imo.
i'm thinking the family didnt even know about Jarren Williams....nor that other phyiscally immature kid at OSU that would eventually develop into the NFL draft's QB1.
even if Tate is eligible in the fall.. there would be no surprise for manny to allow them to compete well into the season.
Yes, you want to get the reps in spring ball... but if tate's waiver is denied(odds are not great for tate)... he will watch a now more physically "ready" Jarren Williams win the job...get all the reps..gain that experience...and holds onto QB1 until the NFL comes calling.
..then we'll watch tate leave coral gables for a CFL tryout after a year.
his legacy being the kid from vegas that turned himself into a meme (ie striking out twice)
lulz
that was fast..
ok, now we know exactly who is thamel's source
Haskins staying?
...for second there i that y'all were serious
no love for Gareon Conley?
my dude has been playing at a pro-bowl level that past few weeks....and he COMPLETELY shut down AB.
he was suspended for not walking away...
not sure if video is out there...but iirc carlos clearly turned back to the girl when he had a the opportunity to remove himself..
is you serious mang?
i will be very surprised to see nick bosa playing for ohio state again...
i hope i am wrong.
seriously, whose dumb idea is this??
and why hasn't michael drake been fired yet?
buckeye nation is behind you, Coach!
personally i kinda wish you guys would simply not even link to the guy...
looks like that's all he wants....clicks to the new gig.
:-/
Jonathon Cooper biggest thing was adding some weight.
he came in on the small side...but he's added the good weight and is ready to go. (imo, coop is as good a DE as either presumed starter)
i look forward to all these guys showcasing their talent in 2018.
hmm..
maybe i misheard the kid's name ( the super nice nice fam...of whoever that recruit was.... was on my flight into columbus thurs)
Marcus Washington.
Jalen Curry.
Elijah Higgins.
Trey Knox.
that's my guess... but then again, why not all?