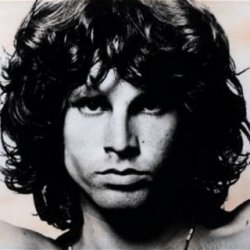 mr.green
---
MEMBER SINCE August 30, 2010
Favorites
SPORTS MOMENT: I go to the UM game every year. My favorites are a tie: Gonzo's catch in 2005, Wil Allen interception in 2002; seeing Bo and Woody on opposite sidelines in 1978 (my first Game, Woody's last), the singing of Carmen Ohio in Michigan Stadium after JT's first win in 2001; Brian Robiski's end zone catch in 2006; Troy Smith entering the field for his final Game in 06; Evan Turner's shot; Beanie's long TD run in Ann Arbor; Art the Dart dancing into the end zone in 81, The Brooklyn Dagger in '16, Haskins off the bench ... there are more....
COLLEGE FOOTBALL PLAYER: Troy Smith and JTBIV, wolverine killers
COLLEGE BASKETBALL PLAYER: Evan Turner, wolverine killer
NFL TEAM: Bucs and Browns
NHL TEAM: Caps
NBA TEAM: Cavs
MLB TEAM: Indians
SOCCER TEAM: Crew SC
Recent Activity
Gooney Golf. St Pete Beach.
Traffic is not a concern. DC is among worst in the nation and they are headed here.
Love this poll. What's wrong with starting outside the top 10?
Seriously? A LONG WALK? And it's cold? If any actual college student uses this as an excuse he/she is way too privileged and needs a cold long walk.
If you don't understand the need to be first, you don't understand how the internet works. Being correct is important. But correct and late kills traffic.
Gonna be a good one. Key for this team is always keeping Kaleb out of foul trouble. Do it and get the W.
Go Bucks!!
That was a damn fine no-show!
Good move. The Iowa AD will have the B1G's back and won't need to leave the room when OSU is under discussion.
I listen to them a lot. I like the lyrics. They are not LZ, but they are excellent and fairly new at this. I'd give them some time
Sometimes a typo is just a typo.
... add in Fields ... and this has been a great year for recruiting.
They are chemically flavored — with Round-Up.
If that's the price we pay, Go Pa....no. I can't. there must be another reason!
Revolution Radio (Green Day) is a fantastic inspired album. Give it another listen. And turn the volume up to full blast.
February should get our QB ok'd by the ncaa. And a couple o linemen and some 2020 commits.
Another good month ahead.
That would be college football.
I say beat m*chigan, too.
I expected 10 seasons and 3 National championships when he was hired. I'm satisfied though because i never figured in a hugely biased "committee" picking teams for the playoff.
It's just a list. Relax. No one at ESPN was trying to shame the B1G by placing him in the top FOUR.
Kevin gave a very good reason for the other three to be higher at this point. Let it play out. He's gonna kick ass.
I was a freshman. From Florida. I remember drifts up to my upper chest on the oval. I'm 6-4. Still made it to Papa Joe's. Priorities.