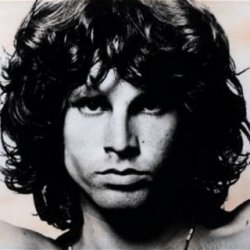 mr.green
---
MEMBER SINCE August 30, 2010
Favorites
SPORTS MOMENT: I go to the UM game every year. My favorites are a tie: Gonzo's catch in 2005, Wil Allen interception in 2002; seeing Bo and Woody on opposite sidelines in 1978 (my first Game, Woody's last), the singing of Carmen Ohio in Michigan Stadium after JT's first win in 2001; Brian Robiski's end zone catch in 2006; Troy Smith entering the field for his final Game in 06; Evan Turner's shot; Beanie's long TD run in Ann Arbor; Art the Dart dancing into the end zone in 81, The Brooklyn Dagger in '16, Haskins off the bench ... there are more....
COLLEGE FOOTBALL PLAYER: Troy Smith and JTBIV, wolverine killers
COLLEGE BASKETBALL PLAYER: Evan Turner, wolverine killer
NFL TEAM: Bucs and Browns
NHL TEAM: Caps
NBA TEAM: Cavs
MLB TEAM: Indians
SOCCER TEAM: Crew SC
Recent Activity
Love for this team. Beat Wisconsin.
Can't see LSU and Bama losing two.
If he never saw the word written down, it's totally understandable. He knew WHAT he was talking about.
I'll just concentrate on Northwestern for now.
B1G schedule makers doing us NO favors.
Bama is going to count Auburn. And they will have lost at least 4 (fla, Uga, LSU, bama)
Older fan here.
1) This team is different. (See 7's list above)
2) we are never Under any radar.
3) the committee is not going to love us unless the world gives them no other option. That's what we have going for us this year. That kind of mojo might even give you a chance if you stumble. But we won't (see No 1).
I just want to see HOW EACH PERSON VOTED. it can be anonymous, but i would like to see if one committee member is putting in the Heather Dinich ballot.
She covers the committee for ESPN and spends her on-air time advocating for the SEC. She is s big part of the problem.
anyone who did not question that it was her saying this should be careful of everything you read on the internet.
That Hafley interview is fantastic. I could listen to him talk all day. No wonder this team is fighting hard.
I think we shut them out. Maybe 42-0.
Go Bucks!
It's 7:40 and they still suck.
Yikes! Too early for that take. The man is a legend.
Thank you. Could not agree more. 2855 days.
This year is the 100th meeting as Big ten foes. Wow.
I paid a student 700 for two tickets that year. He and his gf went to all the other games. A win-win.
what a painful joy that year was!
You don't remember well, GB1966, because John Cooper was our coach for that mess.
You can say anything you want (if the mods agree). Just pointing out that the more you write about him the more his name is mentioned on the site where you think it should never be uttered. I'm just saying we heard you the first time.
Something we both can agree on: Go Bucks!
Yes. I'll take JT ( though as others have said, Troy would be my call if he were included).