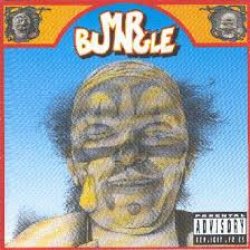 Mr. Bungle
---
Columbus, OH
MEMBER SINCE February 13, 2014
Recent Activity
"Love Is A Fist" - ahem - Mr. Bungle
This!
The Bungle fridge usually consists of year-old condiments, month-old delivery pizza, a random, wilted piece of fruit/veg and cost-prohibitive gourmet dog food (because it's all about the king yo). We've never been this stocked. The Bungle compound is prepped and ready for the zombie apocalypse.
And the whiskey reserves are strong Y'all. This work-from-home quarantine will be gluttonous, drunken, unshaven and stinky. If they start sending me $1,000 UBI, I might just Keith-Moon it into 2021.
Stay strong Buckeyes.
Cut the AT&T cord last year. It was more about my seething hatred of AT&T than saving money. I'm getting my internet from Spectrum--another Evil Corp.
But after I add a few premium YouTube TV channels, Netflix, Amazon Prime + HBO.....not as punk rock as I'd like.
No way. Stay away from Mexico. It's devolved into a narco-state and getting worse. Cops are just as dangerous as cartel and can be the same thing. Plenty of Caribbean spots are nicer and safer. Why do people always say "there are violent/unsafe neighborhoods in the US too." So yeah, you shouldn't go to those places either.
https://www.youtube.com/watch?v=xPBejhoKlb8
Ed Calderon is a security specialist and combatives instructor with over 10 years experience in public safety along the northern border area of Mexico.
https://travel.state.gov/content/travel/en/traveladvisories/traveladvisories/mexico-travel-advisory.html
US State Dept Travel Advisory
Wonder what George Carlin would say. I think he would support more violence in the NFL. Concealed-carry for all DB's?
King--it's always a party if you're coming. I don't have a blow-up Brutus but should have a healthy supply of bourbon. Need to finish it before SOBER OCTOBER starts.
ugh.
"The firm who runs your 401k, isn't making money off of the changes you make within the 401k. If they are giving you suggestions, it's because it's in your best interest. It has to be. Huge companies like Apple, ATT, Microsoft etc pay a lot of money to a firm for that firm to take care of their participants."
Bt--this is quite the chocolate-covered portrayal. Some of the largest companies in America have faced class action lawsuits for charging astronomical fees in 401K plans and worse, receiving kickbacks from the funds they include in their plans. Since when have huge companies taken care of their participants?
Young investors, where to put that money......a toppy stock market? A toppier real estate market? In a bank earning 1% interest?? Boomers in the early 80's just had to throw money in stocks and bonds and go to the beach. Not so for the younger gens.
Can I do the next Skull Sesh? Promise it will be more metal.
I've hiked it a few times. You can't just stand on the rim and twiddle your thumbs. Hike to the river.
We camped on the canyon floor once. Three of us. We brought one sleeping bag, ciggies, a bug candle and a fifth of Jack Daniels. The park rangers were not too happy with us but whatevs.
Haunted Charleston Ghost Tour. And it's pet friendly if you are traveling with fido. It's pretty awesome.
Fort Moultrie on Sullivan's Island is cool too. And it's around the corner from Bill Murray's crib. Might see him wrangling a pitching wedge.
1. Cabo Del Sol, Ocean Course. 7 holes on the ocean.
A close second: Pinehurst no.2. As comedian Lewis Black once quipped, go to your basement and hit balls from the concrete floor onto a card table. If you get the balls to stay on the table, you're ready to play Pinehurst. Punishing.
Metallica. When Cliff died, it was over.
SLAYER. Stayed demonic. Never sold out.
NuLeaf set us straight Hellvis. It was our performance-enhancing advantage. Ninja had no chance.
Stallion Mountain. Seven minutes from the strip. This is the best kept golf secret in Vegas. In Feb of 2018, we paid $30 per man, not including club rental. I was dubious when I booked it because every other course was in $75-$100 range, if not much higher. I was pleasantly surprised with a great track in really good condition. Fast greens and fairways. It was almost 80 degrees the day we played so that prob helped. Excellent range and clubhouse too. We will definitely be back.
Kevin Harrish--"Tweet was deleted with the quickness"--please tell me this is a Bad Brains reference.
Set the cruise control and drift over to the right lane. Beautiful. Delaney's Rascal Scooter does not sport a Buckeye bumper sticker.
Master Teague III. He's country strong--Murfreesboro, TN. And doesn't shy away from contact. Prob faster than most think--ran a 4.3 in HS. Not as big as Beanie but his punishing style and stiff-arm reminds me of the big guy. I was really hoping he got some more action this year but was buried on depth chart. Teague is a guy who should get us those 1-3 yards when we need them. Hope he sticks around. He had offers from Auburn, Georgia and ND.
Jerry Jones has a stadium full of money and would gamble every cent for a proven winner. Reunion with Zeke and maybe Haskins? He would have them in the Super Bowl in 2 years max. He can get healthy, stay in touch, do TV and have any job he wants in a few years. He's pathologically competitive--in the best way possible for a team sport. Can't put that personality in a closet and sit on a beach forever. Did you notice how Urban was still "in charge" of the press conference, giving recruiting orders to Day, then kind of catching himself? It's in his DNA, cyst or no cyst. Dude is an old-school warrior.
So Big Jim and Urban are informing us here with their acquiescence to the CFP cabal. I mean, if our head football coach and conference commish aren't bothered by the committee bias and conference snub year after year, why should we? Delaney and Urban confirmed as much. Playoff doesn't matter. Very smart committee members, they have a tough job. National titles, meh. We are super happy with whatever they give us.
I might just follow their lead and watch/support/worry less about the season's results.
Won't be watching any of it. 2018 was a season of manufactured drama. And this committee debacle is the icing on the shit cake. My viewership has to be earned. It's probably healthy for most of us to step away for a bit and reevaluate our priorities.
The opaque nature of the committee criteria is to blame. And I think it's by design. Are they choosing the best football teams right now? or is it the best football team from a game on October 20th in West Lafayette?
Mr. Bungle does not entertain conspiracies but I think there is an undercurrent of politics in this sham. The committee slapped a scarlet letter on our back for the Meyer controversy. Wins and losses don't matter diddly. These ice skating judges are imposing their own suspension on the Buckeyes.
Who actually reads the story? If the headline is salacious, you capture eyeballs and clicks, then replies (like this one) and more clicks.