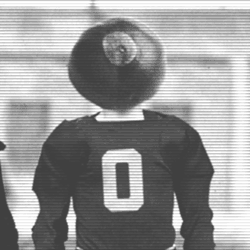 mpj1401
---
Member since 10 August 2012 | Blog
Recent Activity
I like angry!!!!!!!
Apollo Rover...... Doesn't look any more complicated than the gas grill I just put together!
The reason the throws to Spencer were off was they changed side and Barrett was throwing with the wind.
A quarterbacks natural reaction with the wind behind you is to take something off the ball. He figured it out and everything worked out,
The only thing that bothered me in the game was, they call it press coverage on the wide receivers but for some reason don't bump them on the line... I don't get it.
I need a Bloody Mary .
30-3 Bucks
Head on straight?... Check Talented?... Check Wanted? ...hell yes!!
WKRP reference line is the funniest of all time.
40 -3