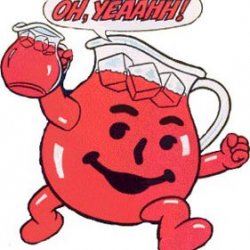 mphillips87
Coumbus, OH (via Dublin, OH)
Member since 13 January 2014 | Blog
Favorites
NFL TEAM: Cleveland Browns
NHL TEAM: Columbus Blue Jackets
NBA TEAM: Cleveland Cavaliers
MLB TEAM: Cleveland Indians
Recent Activity
They need to cast this dude in Joe Dirt 2
We were at Tin Roof last year and it was mostly OSU fans. I plan on heading there again.
Almost gave you a +1 until I read that last sentence....c'mon man....
I don't think the rushing stats are correct. As far as I know JT didn't reach 1000 yds rushing. Impressive nonetheless!
I'm excited to watch him compete. If he didn't work hard or wasn't good enough Urban would have held the door open for him. He obviously has what it takes. Now let's beat the badgers!
I think 11W should have a weekly "shaming of idiots who tweet" column. Think of it as the internet policing itself.
The Justin Hilliard "situation" reminds me of Zeke's recruitment. In the end, I think the result will be the same. Go Bucks!
I'm wonder if having so many Fr/So players starting this year has a negative impact on recruiting? Some kids may take it as a challenge, but other may think they won't see the field until their Junior year.
Boy am I glad he didn't decide to attend Mizzou!
Didn't he take all online classes? So he didn't even have to wake up and go lol
Every kid is different. It's not always about football. ND could have the edge being a Catholic School, who knows?
Who's the guy that makes the big play on a MUST GET 3rd/4th down? I'm not sure we know yet. Maybe for once its not just one guy?
It's always nice to be reminded that the number of stars next to a recruit's name doesn't always indicate what type of college player they will be. Some of the best players we've had at OSU are the lesser-known guys coming out of High School. Worked out OK for AJ Hawk, Malcom Jenkins, Bradley Roby!!
He should have no problem getting one. Think it was mentioned on the call-in show.
I like this, but i think ND would fall under traditional power. And instead of the service academy teams I'd like to see a non-power 5 team from the American, ConfUSA, Mountain West, etc.
I want Bielema to be the next UM coach. I miss hating on that fat dingleberry
If he commits can we call him El Nino? Heir apparent to El Guapo?
Hopefully he can use this Kent State game to gain some confidence. I'm sure he was nervous playing his first game in the Shoe under the lights. If he couldn't catch he wouldn't be on this team. I have faith!
Definitely agree, however Cincy hasn't played a game yet...I think this is definitely a disadvantage for them.
What is the OSU coaching staff doing to try and confuse teams? I feel like we haven't brought anything creative to the table in the past 3 years to try and beat teams. We just let the other teams game-plan to what we're doing. It didn't seem like this was the case with Urban at Florida, but maybe I'm just thinking of one game in particular....
I spent all day yesterday watching the NFL...and I realized something that I was previously ignoring:
Last year's team has guys ALL over the league playing important roles.
Linsley - Starter, Mewhort - Starter, Roby - Starter, Shazier - Starter, Hyde - Impact Player ....I'm sure I'm forgetting others. Point is, we lost A LOT of talent and I definitely did not realize how difficult it is to replace NFL caliber players.
Somewhere Tressel is smiling and saying "why didn't I think of this?"