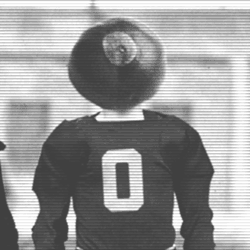 moxywoxy
---
MEMBER SINCE June 05, 2017
Recent Activity
While for some that may be true, in my opinion the bigger reason why debut albums are the best is because most often those are songs the artist/band has been working on for years. Sometimes their entire life up to that point, without record label influence. I've read more than one interview where that was said in so many words.
It was Banks that grabbed the blocked punt out of the air. It was a heads up play by him - he was the first one to spot the ball and run to it. Not like he was standing there and it fell in his hands.
The interception was caused by Chase Young. He got a hand on Patterson as he was throwing it.
I would argue neither of those are examples of "breaks."
Tailgating lot was 15 miles from the stadium? Holy crap. That's like tailgating at my house in Dublin and then going to the Shoe. Seems oddly removed from the whole game day experience.
I think we are going to be very hard on the beaver(s). 58-10
Population has declined. Much of the "history" is being erased. And like many small towns, definitely feeling the epidemic.
Certainly as good as anything in this thread. It's hard to choose between Murmur and Life's Rich Pageant as my fave REM album, but I think this wins.
Second one was good, but not in the same ballpark as that debut IMO.
Hard to argue that one. I miss angry Sinead. I remember the first time I heard "Troy." Was blown away. Like the first time I heard "Birthday" from the Sugarcubes.
Great choice. A classic for sure.
Born and raised in Defiance. Great memories, but that town has seen better days. Visit 3-4 times per year to see my parents. Just not the same anymore.