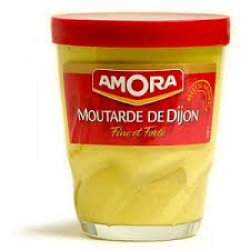 Moutarde
---
New York City (via Cincinnati)
MEMBER SINCE September 24, 2015
Favorites
COLLEGE FOOTBALL PLAYER: Stanley Jackson (kidding)
COLLEGE BASKETBALL PLAYER: Tim Duncan
NFL TEAM: Bengals
NBA TEAM: Spurs
MLB TEAM: Reds
Recent Activity
How long are his arms? He has Jeffrey Okudah size.
I'm sure Mark May is interested in hiring this guy as his assistant too.
I wonder if he can play running back. After all, we've had folks do the reverse before with some success...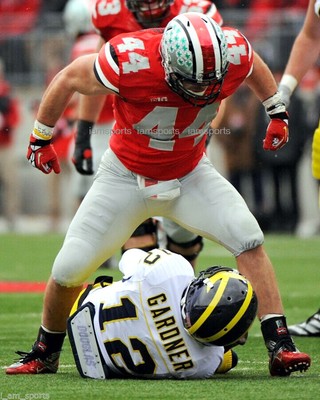 Car-dale Jones, Car-dale Jones, the whole city of Washington is counting on Car-dale Jones...
Does that mean that OSU is a wrestling school like TTUN is a basketball school?
I hear you. Would rather have Dobbins or Zeke back though...
I want Miami to go 1-10, with the only win against Clemson.
"Check me if I'm wrong, Sandy, but if I kill all the golfers, they're gonna lock me up and throw away the key..."
Not golfers! Gophers! Kill all the Gophers! The little brown, furry rodents...
How about the top ten plays of TTUN against the Bucks during the decade?
Here's a start:
10. umm
Probably beating TTUN.69-14.
You know, this past season, it would have been interesting to think about what would have happened had the Bucks lost in the B1G Championship. I think they would have probably gotten the #4 seed and played LSU. That would have been a very interesting game.
Good point. Someone looking in from the outside who doesn't bother to dig a bit might say the same thing about the Buckeyes and their recent transfers (e.g., Burrow, Martell, Baldwin, Keandre Jones, Pryor, White, etc.). I could see someone writing a badly researched article saying that the Bucks are in disarray because they have lost three quarterbacks, one who won the Heisman after transferring and two 4*, along with three former 4* players.
That being said, the fact that he's a starter is a little weird.
Emmanuel Acho molests collies.
About 1/3 of his highlights were him doing a good job eluding pressure and making things happen with his legs. He seems to have good speed (i.e., doesn't look like Dwayne Haskins running). Wonder how fast he really is.
The Bucks seem to do well of late with folks named after the capital of France...
It's really funny that Ole Miss hasn't had much success even with such blatant oversigning.
I bet he has a long career as a possession/slot receiver, although he may be faster than we think. Hope the Saints draft him!
I still remember the "stickum catch" against Minnesota.
Buckeye Nation thanks you, Mr. Wade. May you hoist the CFP Championship trophy in January 2021!
Actually makes the rant better.
I wish him a bad case of the J.B. Shugarts.
I also don't like the matchup of Simmons vs. Dobbins in blitz pickup. I would have liked to see Simmons vs. Zeke, however, since that would be one of those unstoppable force vs. immovable object sorts of things.
We need the TEs to handle him.
Hey, so that means TTUN can strive to reach the level of Illinois! Great!
I think he should be on concussion protocol. Something clearly is rattling around loose in there.