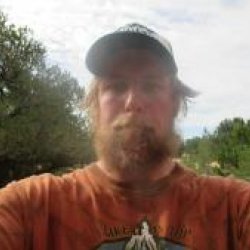 MountainMan957
---
Member since 28 October 2013 | Blog
Recent Activity
Wish I could give you an up vote for that imagery
Shivers down my spine... Is it September yet?
With enough Red Bull, cold is meaningless.
I'm sure many of us feel the same way. Personally, my cheeks cramped from smiling so hard for so long. I watched the post-game report twice, didn't stop smiling the whole time. I'm just glad the future mother of my children wasn't there to see the dumbest of smiles on my face.
There was a group while I was in school a couple years ago (Note the neck beard). Facebook group changed names (merged with a different group?) but I think they are still active in Columbus. And yes, very combat centric. Used foam weapons, but it wasn't a good session unless somebody left bleeding.
https://www.facebook.com/groups/53807528807/
Worst day fishing is still better than the best day working
ESPN said it was midnight... could be wrong.
¯\_(ツ)_/¯
I believe it's "Hiel Fickell"
Is #4 trying to pull down Zeke's pants in the banner photo?
If you're gonna talk D-Men on offense, lets use one of our own/the greatest to do it as the example.
Ladies and Gentlemen... Mike Vrable: http://en.wikipedia.org/wiki/Mike_Vrabel
10 career receptions 10 career offensive TD
I prefer my 12 gage for duck hunting
OSU>MSU>BAY>TCU>MISS>ALA
Better math
Went back and looked up stats from last year. Hyde had 118 (6.6yd/carry). Eze had 154 (6.7 yd/carry)... hats off to EZE, the O-line and Ed Warinner.
had shivers go down my spine
To the point that Kenny G could be second team big 10; he is listed as the highest ranked BiG QB in this years draft according to CBS: http://www.cbssports.com/nfl/draft/prospectrankings/2014/QB