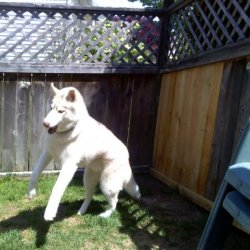 Mostly Gray
---
MEMBER SINCE August 13, 2015
Recent Activity
Time to build a "Buckeye Dynasty".
Under the heading of mixing metaphors, for a community who's favorite defense mechanism focuses on superior education, one would thing the author of the quoted passage would realize if one polishes a turd, all you have is a shiny turd not a diamond. Ahh the TSUN difference!
It is real, I saw the same clip on a BTN show which highlighted TTUN's 2018 season complete with Revenge Tour fwiw.
RRR,
More than fair response imho on your part, Blu not only said it but defended it as well so if we bristle over remarks by Clay Travis who only attacked one (former) coach how does he skate when he attacked two (Larry Johnson included)? In a now deleted thread, he lashed out at a few posters for caricaturing Coach Harbaugh's name, claiming he was greatly offended but his smearing of the coaches with accessories to child rape were for some strange reason okay.
You and Blu.fan come on here and add to the discussion
So you are saying when Blu.Fan said two of our coaches covered up for Jerry Sandusky so he could continue raping children, he meant it in a good way?
So a savior, a defensive genius, and an offensive genius walk into Ann Arbor and claim victory before the season what could go wrong? Don't forget Harbaugh said at B1G Ten presser he would bet on TTUN to win the B1G.
Hope Wisconsin preserves the shutout
I wish we could play them next week, here wolvie, wolvie!
Perhaps the Wisconsin Marching Band can play some Pink Floyd Jefferson Airplane or early Starship to distract the medicated Charbonnet.
One word not in his vocabulary, "decaf".
CharlieBuckeye, please, 55 as an advanced age? Dude I literally have shoes much older than you (they are bronzed and once highly valued by my mom at one time).
hmm, I've never seen the two of them together!
Ahh, buying tap beer in buckets, such memories. . .
There is nothing about UM even remotely scary at this point.
Have you not seen a Coach Harbaugh post game press conference?