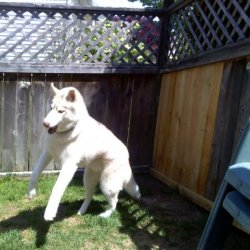 Mostly Gray
---
MEMBER SINCE August 13, 2015
Recent Activity
Well that would explain their defensive schemes against our receivers and running backs.
Ironically, TTUN could schedule their spring game and play in Toledo.
Thanks for posting these! Nice game to savor!
Wonder when MGO goes down?
Clearly the Jeopardy Judges were biased and the OSU bagmen had dirt on Trebek and threatened to use it.
Post his number, I want to be #7!
10,000 is a nice round number!
Perhaps it is a prerequisite for the position of Coach Harbaugh's chauffeur.
And apparently the best pain pills and the best supply of those pain pills.
And the cancellation of all online classes!
So does this mean we beat them without cheating?
Why not Minny-Oregon in Rose Bowl?
Hope you have a great stay and as always, Go Bucks! I'll be leaving myself tomorrow morning and heading to Indy for the game but nothing too elaborate staying with my oldest daughter who will accompany me to the game.
Oh great, just wait until an MGO subscriber hears about this!
Got to keep them guessing on the RPO's unless we use a TE or second back to block for JK on those run plays.
You don't suppose some of those LSU posters had undergraduate degrees from TSUN? Frightening thought, TTUN's fan base's delusional behavior has become an airborne pathogen.
Thanks for the update, our DTV time is about to come to an end.
Damn, failed to see that on MGO between the threads on their moral and academic superiority and our cheating.
Thanks for the video podcast! I was not aware, as reported in the podcast, Mrs. Harbaugh was at the presser and shouted names at the reporter who asked Coach the tough question and apparently it was not the first time she has interjected herself into press conferences. Wonder if any of that is on tape somewhere? The tenor of this podcast was amazing. The guest reporters with the podcast creator clearly do not see a bright future in Harbaugh's tenure at TSUN.
Urban is not only an outstanding coach but a prophet, "Year for what" indeed!