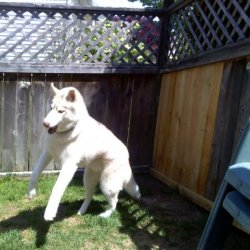 Mostly Gray
---
MEMBER SINCE August 13, 2015
Recent Activity
You don't suppose some of those LSU posters had undergraduate degrees from TSUN? Frightening thought, TTUN's fan base's delusional behavior has become an airborne pathogen.
Thanks for the update, our DTV time is about to come to an end.
Damn, failed to see that on MGO between the threads on their moral and academic superiority and our cheating.
Thanks for the video podcast! I was not aware, as reported in the podcast, Mrs. Harbaugh was at the presser and shouted names at the reporter who asked Coach the tough question and apparently it was not the first time she has interjected herself into press conferences. Wonder if any of that is on tape somewhere? The tenor of this podcast was amazing. The guest reporters with the podcast creator clearly do not see a bright future in Harbaugh's tenure at TSUN.
Urban is not only an outstanding coach but a prophet, "Year for what" indeed!
It was not simply extra practice time, they were found to have committed 5 major violations if memory serves me correctly.
Out of curiosity, anyone know where and when the pep rally will be held? Trying to work out our itinerary for the day.
Change your location to Indy and it appears at the top of the page under sports.
Be prepared to protect yourself on his wind up just in case. He may have the hands of their receiving corps.
Might be best to get parking spot through stubhub. My oldest daughter lives in Indy and looked up rates for prepaid spots. She said approximately 1/2 mile walk and spots were $20-30.
Last I read on MGO he was smearing shit on himself and living in a dumpster.
My first thought was well cross this one off my bucket list, being, seeing a tOSU Coach win COYA. Then it occurs to me just logistically coordinating all those MGO reported bagmen, managing all those grades for online classes for our low SAT score players, and seeing all the checks for the NCAA officials and the Officiating crews are both correct and on time, just shows he genuinely deserved this award! Takes a lot of coordination, management, and administrative skills.
Wonder if Ferentz is in a bar somewhere muttering damn.
I wonder what his SAT scores were?
That part was brutal because it obliterated the current talking point that OSU is operating a more nefarious recruitment operation like the Death Star.
My thoughts exactly!
Irony Alert! There was a TSUN commercial for their online program during THE GAME.
Fields comment about only online classes did strike me as a bad look, but there is also a huge generational (technology-wise) gap between JFields and I was able to move on. woLverines and their athletic supports might have a harder time with it.
Perhaps he and others schedule online courses because of time conflicts. If he is studying an actual major of interest, not kinesiology or general studies, it may be the only way to both pursue his chosen field and honor his football commitments. Seems perfectly legitimate if this choice is available to every OSU undergraduate.
And there was a commercial for tsun's online programs during THE GAME.
Surprised more are not discussing Valenti's comments concerning the over signing of recruits, transfers, and 2.5 year graduates.
From your lips to God's ears!
Well then we are like minded, and I thank you for your diligence in the arrests and prosecutions of those monsters!
Go Bucks, Beat Wisconsin!