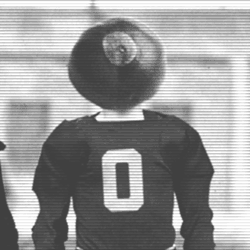 Mosely
---
MEMBER SINCE October 03, 2015
Recent Activity
Congrats man that's great.
Once done budget that money and enjoy!
don't do it again unless you're facing bankruptcy.
If you lose or leave your job you owe that amount in full. Plus you unplugged good investments
We all make mistakes but you learn and move fwd I'm pulling for ya
And if you're into podcasts, Dave Ramsey's is three hours a day and reiterates what to do with people who call in - your situation is far from unique and he's helped millions get on track with his advice.
Highly recommend you give it a listen, it also keeps you motivated hearing other people's stories
Definitely do the most done and get it done ASAP. 8 more years of payments? Woof
then like you said, whenever you get a raise just put the extra towards whatever loan you're paying off and it'll get done even faster.
Just think what you can do with all that money once these debts are out of your life! Then never borrow money again!
And yes it will greatly benefit you to get rid of your debt as fast as possible. It frees up your income to invest and build wealth
Theory is correct but doesn't account for risk.
If someone truly believes it they would take a loan for as much as possible and invest it bc they can earn 10% investing vs a 3% loan, but it's risky so that person wouldn't do it.
Look up Dave Ramsey and follow his steps. It's a clear plan and easy to follow
Credit scores are overrated. You only need one if you want to borrow money which negatively affects your net worth.
Net worth should be your focus, not your credit score
Zach smith said he would be a dude this yr. two games in he's right
Poor tuf. Even when he picks it all I can think is man any other back seven guy would've sixed it
great play though
Obvious mismanagement of the offense.
They had 19 passing TDs in 2015 with mike jalin Braxton Curtis dontre Parris and zeke as the playmakers
The 2011 team had 18.
Must wanna go to the xfl to help his pops out.
Mob the real, that gm he had the first few yrs ruined him. Smart to get out before he can't walk anymore.
Cowherds talked about how he hasn't practiced at all during camp so makes sense
Trevon Grimes #8 for Florida at wr
So ready for some cfb tonight. Thank google it's back
I effing love urban meyer. Can't wait to watch him every wk
I really don't give a shit who plays.
Borland Werner browning mitchell pope gant White Pryor
just tackle the guys
Bummed for Tate. I hope he stays engaged and gets a shot this season so we can see him play.
These texts just make me like urban even more.
I pretty much upvote Barf before even reading the comment now.
Advice brought to you by Dr Seuss
That 2014 skill class was nuts.
Campbell
Samuel
McLaurin
Noah Brown
Dixon
A dog walked on a leash is rushed by a dog not on a leash.
The dog on the leash effs up the non leashed dog.
Is the leashed dog in any trouble?
No way it's privileged. It's a public forum
Just told my bichon that bijan will not go to osu. She's sad
JBook said on the Friday BM5 beck was trying to save this thing for Texas.
Guy can recruit. Gotta give him that
Thanks TL
side note heard you're doing real well on the job.
Doug L at cleveland.com gave you a shout out on his pod last week and said what a great job you're doing.