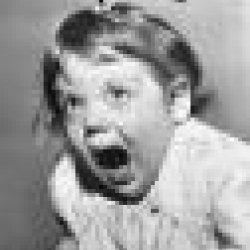 Morgan
---
Member since 30 August 2010 | Blog
Favorites
SPORTS MOMENT: 2002 Buckeye football, 1999 Buckeye basketball, 1995 Braves baseball, 208 Crew soccer, Jim Tressel vs. Michigan, Ron Lewis hitting the 3 against Xavier
COLLEGE FOOTBALL PLAYER: Jon Diebler, Matt Terwilliger, Brent Darby, David Lighty, Scoonie Penn
NFL TEAM: Baltimore Ravens
NHL TEAM: Columbus Blue Jackets
NBA TEAM: Boston Celtics
MLB TEAM: Atlanta Braves
Recent Activity
reminder: lost letterman is operated by a michigan alumn who grew up in upper arlington. all his opinions are irrelevant.
arent we at home vs the nerds?
one of my most favorite buckeyes of all-time, regardless of sport. he will be sorely missed. gone too soon.
i had the same back problems once. dropped sixty points in a youth basketball league the same night. not a huge deal, just letting you know how awesome i am. who is jared sullinger?
or, you know, they could be joking. that happens here sometimes.
is this comment from 2004?
GET YOUR MONEY OUT OF THE STOCK MARKET.
hineygate is the worst. whenever fans from another school talk about being harassed on campus, its ALWAYS around hineygate on a saturday morning / afternoon.
they should shut it down forever.
"he was one of the ONLY reasons we went undefeated."
i like that statement. very specifically vague.
was just about to axe the same question. halp. do want.
el presidente will be there? thats not good...
loved it. all of those threes totally overshadowed the complete nothingness he is on the defensive side of the ball.
at first i was all "no way" but then i was all "zoom enhance is pure science".
and you cant argue with science.
he would have been sitting on the bench due to injruies, wouldnt he? in any case, i think greg did what was best for him, which im happy about. staying one more year in college through injuries would have hurt his draft status and he would have lost some serious scratch. if he is wise with his money, he will never have to work another day in his life, and thats a major plus for someone who has had a run of bad luck causing him to miss a good chunk of his most productive money years in his carreer.
i think what weve learned through this situation is that a male models life is a precious, precious commodity. just because we have chisled abs and stunning features, doesnt mean that we too cant not die in a freak gasoline fight accident.
"It is the Buckeyes first road win over a Top 10 non-conference opponent since they defeated Wake Forest in 1961."
clarification - it was our first TRUE away game win against a top ten team since 1961. not taking into account nuetral sites and the like. just wanted to make sure we get some credit where credit is due.
excellent win. this team is really freaking dangerous.
hey guys its brian rolle lolz
me gusta bailar, y eleven warriors.