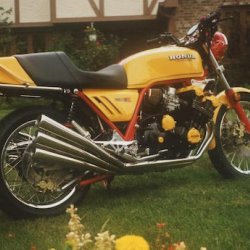 Moo Strength
Beaverton, Oregon (via Pickerington/Bexley Ohio)
MEMBER SINCE June 19, 2015
I'm a former tOSU student, and I also worked as a System's Specialist for CAMM, a research group in the Mat Sci & Engineering department under Dr. Fraser (former Buckeye Simon Fraser's father). My wife is also from tOSU, she has her Bachelors, Masters, and PhD from the Mat Sci & Eng department.

We both work for Intel here in Portland OR as Engineers, she's used to be pre-Silicon in fabrication, and now works in final approval for all chips... I'm post-silicon in functional validation. I test and verify that a new as-yet-to-be-sold CPU line works with all the components and peripherals on a computer platform (USB, Video, Audio, etc). I've been in the IT/IS field for the better part of 25 years, and I'm happy to help with any computer questions if someone here needs it.

There's quite a few Michigan Alumni here at Intel, and we regularly give each other a hard time when we see each other. I try not to stomp on them too much since they have a lot more to be sad about then I do, and like me, we tend to root for each others team all but one day each year, since it doesn't do Ohio State any good to beat a 2-9 Michigan team in the polls.

We have two boys, born in 2012 and 2017, and both wear Buckeye gear far too much. There's no mistaking that my kids like Ohio State thanks to all the clothing outfits they get from extended family and friends.

My older son always wears his J.T. Barrett home Jersey on Friday's. If I'd let him he would wear it every other day. He's getting a Dobbins jersey for his birthday in 2 months... He frequently plays basketball and football and pretends he's Ohio State playing Michigan or Clemson. He also calls Michigan Meatchicken on a regular basis. Since my younger son is just a baby, he's not yet pretending to be someone from Ohio State, but my older son routinely says that "Ethan michigan'd his pants" when referring to poop.

I'm an avid vintage motorcycle collector, as my avatar is actually one of the bikes, I inherited the interest from my late father, who when he passed away in 2009 had over 180 vintage motorcycles. I also enjoy reading about history, aircraft, military, and science. I am a huge fan of Mp3 music, having been making my own MP3's since the late 90's before most people knew what they were...
Favorites
SPORTS MOMENT: Close tie....

a) sitting in the A section for the OSU Michigan game in '06 with my future wife.

b) flying the OSU flag all week after beating the locally favored Ducks after the 2015 CFB NC when all my neighbors kept telling me how bad Oregon would smash Ohio State.
COLLEGE FOOTBALL PLAYER: current: Nick Bosa or JT Barrett, past: Orlando Pace or Joey Galloway
COLLEGE BASKETBALL PLAYER: none
NFL TEAM: Browns :sigh:
NHL TEAM: none
NBA TEAM: Cavs (with or without Lebron)
MLB TEAM: Indians
SOCCER TEAM: Barcelona/ManU
Recent Activity
Yea but only one of those four makes a run at the National title.
I can't wait until Washington trots out the next guy and that toilet paper offensive line allows the QB to basically be slaughtered. Rivera and Washington are FOS. That whole program and team is a dumpster fire.
I don't buy the excuses Rivera is trotting out one bit.
Great article
I gotta stop reading on my phone without glasses, I read this as Why Wieners at Will and was seriously for a second wondering if I was still on 11Warriors or had some how wandered into the nether regions of the internet.
I did not think Sudekis would do as well with Lasso as he has. This show has had me pining for the next weeks episode. The last two have been amazing.
I just hope Covid doesn't win....
It's fine to have websites like 11Warriors remember, at issue is when people use that same remembered password for their bank account, and their email, and their bills, etc.
But in all fairness I do this too, we all do on some level, we're all hypocrites in some way.
Yea, I'm scratching my head at having a political tweet in a post and at the same time banning political comments. It's like something the NCAA would do, no offense.
I'm definitely a cannibal
Ive been doing this for years with PayPal, so far, it's the only way I've found to really protect myself.
While this is true, it some ways the "cover" is better than the original, especially with Cash's video tribute to his late wife who would die shortly after this video was released. And as messed up as Reznor might have been when he did Downward Spiral, Cash at 71 years of age in 2002 when he released Hurt had certainly burnt the candle far further...
it's amazing to me how many covers are better than their originals to me. Of course that's subjective, you might disagree obviously which is fine, but there's so many.
Hurt - Cash, Disturbed - Sound of Silence, Action - Steve Stevens/Atomic Playboys, Hendrix - All Along the Watchtower, Nirvana - Man Who Sold the World, Joan Jett - I Love Rock n Roll, etc. it's amazing how amazing someone's other version can become a "Mona Lisa" after having been "Horse & Rider" for years.
You're absolutely correct. In my defense for the mulligan whiff this past week at Intel has been 7-7 every day. My brain is mush by 9pm, much less 11 :D
Ramzy, if you like the sax, you ought to check out Hemina's new single, Neon. They're a progressive metal band more famous for their heavy metal sound and guitar riffs, but they've added a nice sax section to their newest single....
https://open.spotify.com/track/7F0jJhfGE5tokcXiVStX9R?si=hBvnDy94ScGnk69nnr7JbA
As memorable as his performance was, his gf (ex-gf?) was more memorable.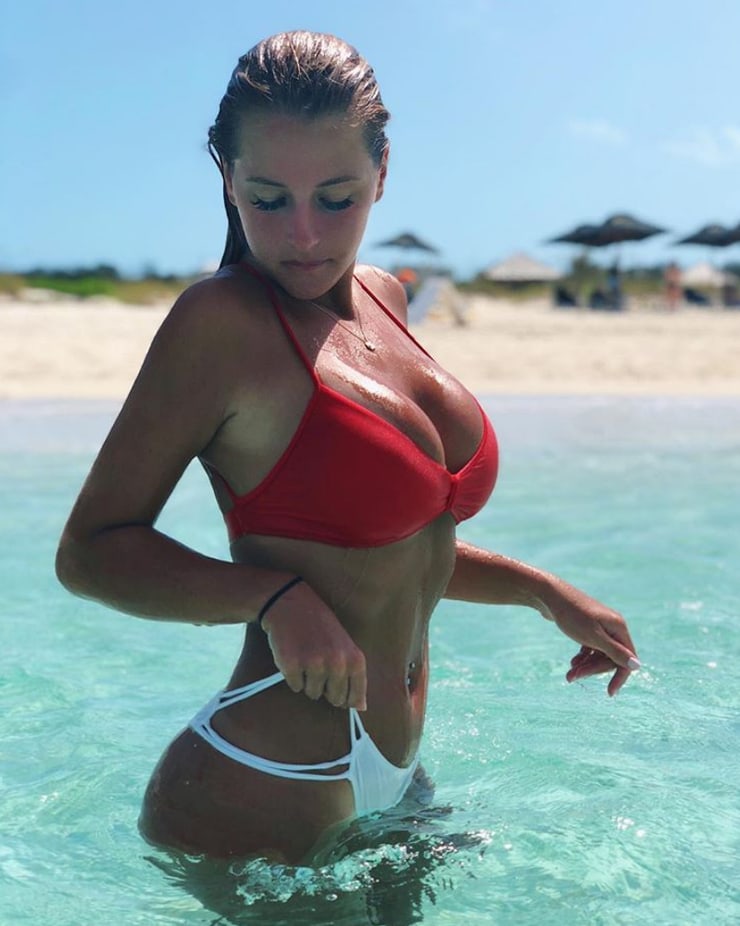 last one for tonight, I gotta be at work at 7am tomorrow...

Revolution Saints - Strangers to this Life
Remember all the good times
We used to live in peace
Guess we have to blame ourselves
We all did wrong
It makes me wanna scream
We're all caught in this game
Fastened with chains
Tearing the walls down
They're waiting for what
We cannot do
Still can't believe no
Caught in this game
Fastened with chains
Tearing the walls down
They're waiting for what
We cannot do
Still can't believe no
Strangers to this life
Strangers to this, strangers to this life
Strangers to this life
If you're thinking "holy shit moo, this sounds like Journey", well; you're right, sort of. Deen Castronovo used to be in Journey. He allegedly did some bad things to an ex-fiance, but in my experience of friends with DV, sometimes it's both parties that are responsible and the guy takes the blame. He settled after 15 days in jail, and a stint of rehab (his fifth, hey we're all flawed I guess), here in Beaverton near where I live. His voice is Steve Perry 2.0, IMHO a slightly smoother transition at the higher pitches. RS is considered a super group. Besides Deen being from Journey, Doug Aldrich from mostly 00's Dio, and early Lion (yes that Lion from Transformers '86 movie, Lion did the theme song), and Jack Blades from Danger, Danger and Damn Yankee's.
I'll try to post more in a day or so... I feel like I have 40 new Tool's to build WinClient's for (because I do, meh).
Sounds of Silence - Disturbed
"Fools, " said I, "You do not know
Silence, like a cancer, grows
Hear my words that I might teach you
Take my arms that I might reach you"
But my words, like silent raindrops fell
And echoed in the wells, of silence
And the people bowed and prayed
To the neon god they made
And the sign flashed out its warning
In the words that it was forming
And the sign said, "The words of the prophets are written on the subway walls
And tenement halls"
And whispered in the sounds of silence
I would guess 95% of you know this song. It's the one song you can play for your parents that won't probably offend them (unless they like Down with the Sickness, in which case you have awesome parents or really really young parents, but I digress....).. David Draiman absolute crushed this cover of Simon & Garfunkel's classic hit. F#m. The chord progression is F#m, E, D, A. The first two verses are almost an octave lower than the original and jumped up an octave for the last three verses, His vocal span goes from E2 to A4 in scientific pitch notation (which is incredible). You can feel his power build at 2:17 and crescendo at 2:47. Most people you can hear them straining at the higher pitch if they're not singing falsetto, but even at his peaks he's incredible. Makes me wish he'd sing more shit like this...
U2 - Where The Streets Have No Name

I want to run, I want to hide
I want to tear down the walls that hold me inside
I wanna reach out and touch the flame
Where the streets have no name
I want to feel sunlight on my face
I see that dust cloud disappear without a trace
I wanna take shelter from the poison rain
Where the streets have no name, oh oh
and

Our love turns to rust
We're beaten and blown by the wind
Blown by the wind
Oh and I see love
See our love turn to rust
We're beaten and blown by the wind
Blown by the wind
Oh when I go there
I go there with you
It's all I can do
The beginning and the end of this song are incredible enough, but if you don't know the history behind this song, you should. The video along was legendary. As Jack Black would say, "That was so punk rock".
https://en.wikipedia.org/wiki/Where_the_Streets_Have_No_Name#Music_video
The video begins with an aerial shot of a block in Los Angeles, and clips of radio broadcasts are heard with disc jockeys stating that U2 is planning on performing a concert downtown and expecting crowds of 30,000 people. Police show up to the set and inform the band's crew of the security issue that the film shoot is causing, due to the large number of people who are coming to watch the performance.[further explanation needed] Two minutes into the video, U2 are seen on the roof of a liquor store at the corner of 7th St. and S. Main St., and perform "Where the Streets Have No Name" to a large crowd of people standing in the streets surrounding the building. Towards the end of the song, the police tell the crew that the performance is about to be shut down, and eventually police walk onto the roof while the crowd are booing the police.

The video for "Where the Streets Have No Name" was directed by Meiert Avis and produced by Michael Hamlyn and Ben Dossett. The band attracted over 1,000 people during the video's filming, which took place on the rooftop of a liquor store in Downtown Los Angeles on 27 March 1987.[26] The band's performance on a rooftop in a public place was a reference to the Beatles' final concert, as depicted in the film Let It Be.[27]

During the shoot U2 played an eight-song set, which included four performances of "Where the Streets Have No Name".[27] Prior to filming, a week was spent reinforcing the roof of the liquor store to ensure it would not collapse if it were to be intruded by a group of fans. A backup generator was put on the roof so the shooting could continue in the event that the authorities shut off the power on the primary generator, which happened during filming.[29]

The depiction of the police attempting to shut down the filming due to safety concerns actually happened during filming, just as seen in the video. Hamlyn was almost arrested following a confrontation with the police.[30] According to Avis, the events depicted in the video show what actually happened that day "almost in real time", and that "getting busted was an integral part of the plan."[29] Band manager Paul McGuinness revealed in 2007 that much of the confrontation with the police was exaggerated; the group were hoping to get shut down by the authorities in order to dramatize the music video, but the police continually gave them extensions for shooting the video.[31] In the background of the video is a sign for The Million Dollar Hotel, which was rebuilt to create some interest, in case no one showed up at the film shoot.[29] Although the video is of a live performance, the audio used is from the studio-recorded version of the song.[32] The video won the Grammy Award for Best Performance Music Video at the 1989 Grammy Awards.[33]
Ordinary Man - Ozzy Osborne (with Elton John)

Don't forget me as the colors fade
When the lights go down, it's just an empty stage
Okay
Yes, I've been a bad guy
Been higher than the blue sky
And the truth is I don't wanna die an ordinary man
I've made momma cry
Don't know why I'm still alive
Yes, the truth is I don't wanna die an ordinary man
The reality is the entire song is amazing. If you'd have told me ten years ago Ozzy would be singing a Duet with Elton John I'd have told you you're full of shit (though then again Elton did sing with Axl and it was pretty awesome), but then again I hear Black Sabbath at the grocery store and I know I'm old now. Ozzy wrote the song, and the video is haunting in a way like the above post I made by Cash. It's as much a tribute to Sharon as Cash's piece was a tribute to his wife June. There's quite a few pieces of his reflection on how much it hurt him to lose Randy Rhodes too, Ozzy always felt I think great guilt at how young Rhodes was when he crashed in that airplane as they were buzzing Ozzy's tour bus.
Queen - Under Pressure (with David Bowie)

Why, why, why?
Love, love, love, love, love
Insanity laughs under pressure we're breaking
Can't we give ourselves one more chance?
Why can't we give love that one more chance?
Why can't we give love, give love, give love, give love
Give love, give love, give love, give love, give love?
'Cause love's such an old fashioned word
And love dares you to care for
The people on the edge of the night
And love (people on streets) dares you to change our way of
Caring about ourselves
This is our last dance
This is our last dance
There's some great songs by Queen (One Vision) that are powerful for the guitar work by May, but the combination of Bowie's tenor voice with Freddie's sheer adaucious range is something to behold. Mercury and his range take off at about 2:15. For me the best part other than Mercury's building rage is Bowie's verses at 2:52, with all of queen and Mercury joining together with the crescendo at 3:15.
The video from below is from their AIDS concert, but it's the original audio mix...
Dream Theater - Glass Prison
Unable to trust in my faith
I turned and walked away
I looked around, felt a chill in the air
Took my will and turned it over
The glass prison which once held me is now gone
A long lost fortress
Armed only with liberty
And the key of my willingness
Fell down on my knees and prayed
"Thy will be done"
I turned around, saw a light shining through
The door was wide open
Again, to be fair, the song is as much a powerful piece for it's instrumental work by Petrruci and Rudess on keyboards as anything. Labrie has range, but he's not setting the world on fire like Myles Kennedy or anything. The syncopation changes at 9:30, and Portnoy's drum battling back with Petrruci at the 11:04 mark and then them going back and forth is awesome. At 13:52 this song is massive. The lyrics I quoted above don't show up until 12:50.
Dream Theater - Innocence Faded
Beginnings get complicated
The farther we progress
Opinions are calculated
Immune to openness
Beyond the circle's edge
We're driven by her blessings
Forever hesitating
Caught beneath the wheel
Innocence faded
The mirror falls behind you
Cynically jaded
The child will crawl to find you
To be fair, I've never been a fan of the vocalist, and the solo stuff at 4:15 mark is probably the best part of the song lol...

See my comment above, he's right, they're awful. But if you have a 'shell' account and move the funds in, and have your bank turn off over-draft ability, it will simply be denied. You should also put a spending limit on your individual purchase amount, anything over $100 Chase and WF ask me if the charge is legitimate. Yes it's a hassle to have to confirm and try again, but it beats buying some asshat a $2000 iMac.
More than likely it was a credit skimmer.
I have advised people to keep a separate bank account, with an ATM/Debit/CreditCard tied to it, and simply transfer money in when they need to use (most banks, Chase, Huntington, etc. will transfer immediately)
That way, if you get caught with a credit card machine that had a skimmerr over the primary reading mechanism, you only lose that small amount.
Skimmers are a slick piece of equipment.
Some are even smaller now...
They're even building these with tiny little wireless receivers, so someone can park in the lot, download the data wirelessly over BlueTooth, and extract all your pins, numbers, identity, etc.
It's bad when you're a vince young, Ryan Leaf, Jamarcus Russel bust, but it's an entirely different animal when you Enter college as the next herald and you die off not because of injury, or drugs, or overeating/laziness; but just flat out lack of hustle/talent. I feel sorry for the kid.