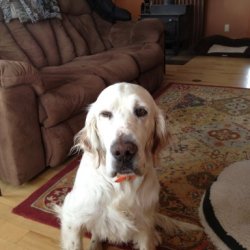 Montana silver bullet
---
Clyde Park, Montana (via West Portsmouth, Ohio)
MEMBER SINCE February 09, 2014
Born and raised hardcore Buckeye fan with an autographed picture of Woody Hayes on the fire place mantel, moved to Montana in '88. Wife graduated from Penn State. House divided one day a year! We put our T.V. up in August and take it down after the Superbowl, just use it for football, ESPECIALLY college ball! GO BUCKS!!!!!!!!!!
Favorites
SPORTS MOMENT: 2015 NCG
COLLEGE FOOTBALL PLAYER: Chris Speilman
Recent Activity
Think about it- They are a DEFINITE upgrade over Bill Davis
wet blanket strikes again
Great piece Johnny! Thanks
He really moves well for that size, if coach Mick puts muscle on him but keeps the foot speed he will be a solid tackle.
Both of these guys move really well for their size, OLine room has a bright future
Harry Miller is pretty advanced, Jones better get after it or Miller will pass him on the depth chart. I really like Bowman and Nic Petite-Frere for depth, more concerned about center.
KJ sticking around may benefit Fields more than anyone else on the team.
Indiana will have a new offensive coordinator. Nebraska should be very competitive this year. PSU is the big question mark for me-
There should be a picture of Nick in the dictionary under football player
You mean a man who smiles at you while in his mind he's trying to figure out how to remove your heart without making a mess.
We definitely could have managed the clock better
Happy to down vote you for treating a Buckeye player like you just did, total lack of respect.
MacBullshit has a lot of terrible takes
Better defensive coaching is the only thing keeping the Bucks from being a stellar football team. Already excited about next season!
Reading comprehension is not required...……………...
Drugs are bad dude, lay off-
Nice rundown! Thanks and lets enjoy playing in the best conference in college football. I've been telling my friends that Wiscy's run as the top of the west is over. I like their program and the fans but it's over cheese heads
insert "Why not both" gif here
Tin foil looks really good on you
Fitz is a freaking genius compared to Harbaugh, he and his staff will put together a game plan that compensates for the talent disadvantage and stresses our weaknesses where Harbaugh played to our strengths. Get ready for a dog fight. Those calling for a blowout are going to be disappointed.