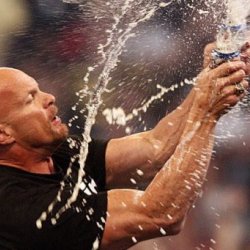 Mongo2291
---
Nixa Mo (via Smithton Mo)
MEMBER SINCE September 05, 2016
Favorites
SPORTS MOMENT: Beating Miami in the Bcs title game
COLLEGE FOOTBALL PLAYER: James Laurinaitis
COLLEGE BASKETBALL PLAYER: Larry Bird
NFL TEAM: Kansas City Chiefs
NHL TEAM: N/a
NBA TEAM: N/a
MLB TEAM: Kansas City Royals
Recent Activity
Also I hope, but am yet unsure about the defense. I hope that the coaches can get the unit moving in the same direction as a cohesive unit instead of a monster d-line with no support on the backside.
Your tales have been the highlight of days after games all season. Maybe we can get some training takes from Admiral Dae through the off season.
I always look forward to reading these. Keep up the good work.
Exactly. Hopefully it's just the kick in the butt we need. It's not the end of the world. The sky isn't falling. It's just a loss. The sun will come up tomorrow.
I completely understand this decision. Best of luck to him moving forward.
Well scared the crap out of my dog on that last touchdown, but it was worth it. Go Bucks
She must be a plant. Illuminati confirmed.
Could anybody post that Isiah Prince pancake gif from last week? I want to send it to Mom.
Let the beat build by Lil Wayne.
I'm planning on tailgating. We will be in lot 11 and have plenty of food please stop on by.
Got a literal lol from me.
I ordered from Tcu and I am still waiting. I'm in section 313. We are staying at an air bnb that says it's ten minutes from thnow stadium so that should be nice. Also I bought a parking pass for lot 11 I believe it is and plan on tailgating so if anyone wants to stop by and chat feel free, we should have some extra burgers and such as well
No new rules really as far as high school is concerned there were a couple of rules clarifications as well As cleaning up some verbiage.
Points of emphasis as always are the safety plays targeting, chop block, defenseless etc. Also legality of uniforms and adornments is one this year.
I'm a high school football official. So if anyone has any rules or game questions feel free to ask.
I just hope the fight lives up to the hype/animosity of the two.
Only works well if you partake of all within a day of filling the growler. Otherwise it becomes flat. I'm a draught technician and get asked about this a lot.
MY annoyance woth Espn is the Sec bias. Teams talked about have the Image of being better translating into poll votes. Now that ESPN is influencing getting 6-7 sec teams ranked each week is a travesty. Then these Sec teams get to tout how many ranked teams they beat, when in reality most of the Sec teams are average to slightly above average.
High back or low back chair? If it's low I'd go with the bull rush myself haha
Nice mine is either powersalve or Killers.
A fellow Maiden fan as well. Up the Irons and Go Bucks! Favorite Maiden album?