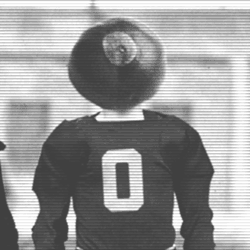 Moneymike
---
from Ozark,Alabama
MEMBER SINCE March 31, 2016
Recent Activity
I think harris transfers. I personally dont see him playing
Jaylen harris and jake hausmann also
Marcus Williamson
This is what would make it so stupid to no accept. If Edward is the only player 100% ahead, there is no reason to not take one of the best backs in the country. Especially when you plan on taking two backs.
That really would be stupid in my opinion
Ok...just couldn't remember because I only see people talk about 2017
2017 is always brought up but who else did he recruit outside of 2017?
Baltimore will win in a blowout
Jackson is way faster than JT. Not even close
wingo wanted to commit and they wanted to hold off until they got a chance to see him play linebacker. Dont know where your getting this play the recruiting game
Akers is a projected 2-3 round pick
Should be the number 1 option
Lejond is playing corner at IMG
Read somewhere ...I believe bucknuts that the staff isnt sold on him
Wiltfong did say he didn't think he would be a draft pick
Seems like they just dont want to make browning a champion without making tuf one. The one browning got is the Cincinnati game and that's the only one tuf got. Harrison was out of position a good number of Times but was still a champion.
Some people just hate the thought of tuf being negatively talked about. Tuf gets outran, ranover and barely makes plays. Being in position means nothing if you cant make the play. All the plays browning makes and you search for one bad play by browning, and they say that's the reason he isn't starting? Ok
Olave transferred schools and had to sit out. That's why he was rated so low.
Overrated coach
Even the teams you want to consider bad would still whoop the majority of the country. So not really bad logic.
If its Georgia,Florida,California or texas. Just go ahead and assume great competition.
I did and they dont look great. People keep trying to overrate them because its cincy and luke fickell
Haskins most definitely didnt learn anything about being a passing QB from JT
They always rotate 3...Swift played alot when chubb and Michel were there...and they still do a better job of getting the 4th and 5th back touches
They will play at Georgia way sooner than at Ohio state. Georgia rotates 3 backs and still gets the 4th and sometime 5th back some burn. We have a hard time splitting time between 2 backs and when Weber was hurt instead of letting another back get those touches they ran dobbins almost 40 times.