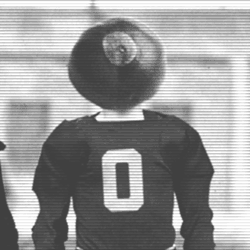 Moneymike
---
from Ozark,Alabama
MEMBER SINCE March 31, 2016
Recent Activity
if you asked urban he would say JT was better than haskins
It was reported on other sites when the first team defense first came on the field it was Pope not Werner that started out with them
They rotate 3 backs in effectively
This is the internet, no way of knowing that.
They signed 21 in 2018 and 24 in 2016
I personally think they only took him because they didnt expect oline recruiting to go the way it did
I read that Edwards is the top target on the RB board
Osu I think
The boarding house said someone around him reached out
I live in Florida and love every second of it. In Jacksonville all we get is some rain at the most. No reason to really evacuate here but some still do
I've seen multiple insiders say he was a reach and they were surprised he even got an offer
I honestly think they only took him because they didnt know how the class would turn out. I bet knowing what they know now they would've never took him. He should get a nudge to look around. That spot could go to a way more talented player
the dam has finally broken
Cavazos told kurilic he got a facetime from a player Saturday and and text from another sunday. Both are committing this month and he said they are going to be surprises.
Nobody is worse then the Michigan guys bluesam and I forgot the others names. Its always they beat ohio state for any player that got a text from OSU. But they cooled or have other players higher when they lose a battle to OSU
Fleming ran a low 4.4
I read that miller didn't look good throwing and has bad mechanics. but it came from barton and he acknowledge he was hurt.
almost 90% of the info posted here comes straight from bucknuts
It is
He's expected to be at SNL at Florida state before he commits
Kurilic said he still feels good about Ricks possibly flipping to OSU
Florida state insiders said, ever since he visited ohio state he hasn't been very responsive to the Florida state insiders
Said he spoke to two different sources on bijan and they both said ohio state lead. One of them believes we lead by a big margin
I'm in class and it wont show the picture. who is it?
would rather have paige than Drennan. Would take a lot of backs before drennan