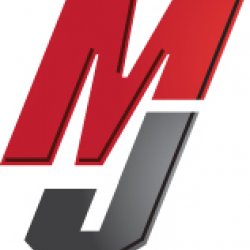 mockjocks
Columbus
MEMBER SINCE December 28, 2012
Joined at the end '12, after watching Amir Williams performances. Became active in early '15, with the only regret that I didn't do it sooner
Favorites
SPORTS MOMENT: 1/1/2015, period.
I was there live for many others, like: 39-38 "this my house" And 59-0, in a luxury box. Pepper sprayed on field of The Game '02. In the stadium for 01, 02, 05, 06 wins against tTUN. (unfortunate to be in attendance for '99, '03 tTUN losses). Fortunate to have attended numerous other major sporting events in person.
COLLEGE FOOTBALL PLAYER: 90s - "Gary Berry", lol; 2000s - Teddy Ballgame; 2010s - #Brax #EzE and The PREDATOR
COLLEGE BASKETBALL PLAYER: Jamar Butler. So underrated
NFL TEAM: Extreme levels of high stakes FFB since 2001
NHL TEAM: CBJ live I highly recommend, even for casual fans
NBA TEAM: Indiana Pacers for as long as I can remember
MLB TEAM: MLB Playoffs >playoffs for any other pro sport
SOCCER TEAM: USMNT
Recent Activity
glad Columbus is hosting back to back events at The Village
Just now noticing your brilliant Avatar tweak. Hilarious, and 11w too!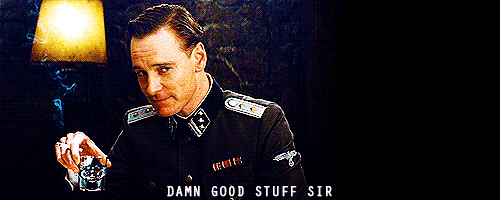 What a whacky time we're in
DeShaun added to the squad is so crucial if they want to win it again this year. A lot of the other top teams added more firepower, so I'm so happy to see they worked it out with DT to join the squad. I notice he's being allocated the full winning payout (200k) as the original core group. All of the other newer adds have typically been allocated half that amount, as they have again this year.
One of the best events Columbus puts on of the year, every year. Too bad they didn't get a chance to try and pull this off.
Bryson won the Memorial last year, and will be back in cbus to defend it in a couple of weeks.
He looks like he ate a Backstreet Boy since he was last year in town. Will be interesting to see if his plan to gain a ton of weight and overpower the field will be able to be sustained. But he's off to a great start.
This was a phenomenal read. Dammit Ramzy, I hadn't even been keeping up with these MFTs - now I get to go back and read them all. I've seen his tape for a little while now. He's a more polished version than Kevin Durant was to this point. Will be interesting to see how his body continues to develop.
He's unlikely to play any college ball at all, but every college wanted him.
Yikes, I missed that news.
They're not as skilled as Carmen's Crew, but they're definitely going to be a lot better than they were last year. Adding the Wessons, Nick Ward, and Tate is a big deal - they should be a tough out.
This is going to be so much fun to watch. Teams are loading up!
Carmen's Crew adds Trey Burke. Overseas Elite adds Joe Johnson (wow). Big X adds Nick Ward (from Columbus), and other teams add bodies to their squads.
Even Jimmer Fredette brought in Floyd Mayweather lol
haha it could offend the season ticket holders at the Schott
Pretty cool for Carmen's Crew to get a chance to defend in its hometown.
Too bad they won't allow fans, I was thinking at Nationwide, it would be big enough to space out tix pretty easily. But I'll take some TBT vs. no TBT, all day.
Egbuka, top-ranked receiver and No. 8 overall senior in the country, is one of the most dominant offensive forces in America and could prove to be a transcendent player wherever he ends up. If that's Ohio State, he has a genuine shot at emerging as the most productive and dangerous receiver out of the entire 2020-2021 group combined.
I'm still not even processing landing Fleming yet - after landing Wilson the year before. If you tell me Egbuka could be the best of the 6 WR already have/coming this year and next - I'm not sure I'll be able to handle it lol. It's likely already the most talented WR room we've ever had on paper, top-to-bottom - and in 2005 we had three 1st round WRs in the same room, along with a 2nd rounder, a 4th rounder, and a 5th rounder.
The talent we've brought in at WR is remarkable.
the stats don't even support what the blacks complain about!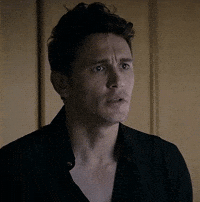 Your Buckeyes have spoken.
Don't ever forget their voice.
Still a fumble if you ask me
Sole Classics is a staple in Columbus urban culture, and we'll always ride for Dionte and his team.
Will say my (now 3rd) annual love and affinity for TBT: If TBT was a stock, I'd be all in on it
With limited sports and a condensed version - this is going to explode in popularity, provided they pull it off. It's an excellent watch
Big X is gonna be a much tougher team to knock off with the Wesson's on the squad.
Much tougher
Dan, this was an excellent piece - much appreciated.
Amari went to hs school with my daughter. He always seemed to stand on the sidelines behind either the QB1 or HC, so he got a lot of air time during his career - if you were looking for him, like I occasionally did. Use to enjoy embarrassing my daughter by calling him out during games. I guess all the girls in hs thought he was such a catch.
This was such a good blast from the past. Made my day.
Wow, do they need a PR team up there. You gotta screen these dumb@$$ tweets, and prevent them from hitting send.
As insane as it sounds, it will not surprise me one bit if Scott, Fleming, and Smith-Njigba end up developing into the best pro prospect WRs we've had at Ohio State in a long time. And that includes Michael Thomas (2nd round), Paris Campbell (2nd round), Terry McLaurin (3rd round), Olave and Wilson - who hope to be 1st round picks.
I'm sure the odds are unlikely, but almost everything you see and read about these 3 freshman indicate they're coming into Columbus to take Zone 6 to new heights.
I can't wait to see them in action.