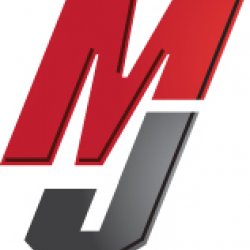 mockjocks
Columbus
MEMBER SINCE December 28, 2012
Joined at the end '12, after watching Amir Williams performances. Became active in early '15, with the only regret that I didn't do it sooner
Favorites
SPORTS MOMENT: 1/1/2015, period.
I was there live for many others, like: 39-38 "this my house" And 59-0, in a luxury box. Pepper sprayed on field of The Game '02. In the stadium for 01, 02, 05, 06 wins against tTUN. (unfortunate to be in attendance for '99, '03 tTUN losses). Fortunate to have attended numerous other major sporting events in person.
COLLEGE FOOTBALL PLAYER: 90s - "Gary Berry", lol; 2000s - Teddy Ballgame; 2010s - #Brax #EzE and The PREDATOR
COLLEGE BASKETBALL PLAYER: Jamar Butler. So underrated
NFL TEAM: Extreme levels of high stakes FFB since 2001
NHL TEAM: CBJ live I highly recommend, even for casual fans
NBA TEAM: Indiana Pacers for as long as I can remember
MLB TEAM: MLB Playoffs >playoffs for any other pro sport
SOCCER TEAM: USMNT
Recent Activity
This team will be back int he CFP in 2020.
Then, it's on
The start of the 2nd half was like watching a slow horror movie.
the rest of the game was some of the most unpleasant forms of entertainment I can recall in a long time.
I have to admit I'm shocked at this point, that it's gotten that bad.
Great list, hard to argue with any of them. Definitely glad you put some honorable mentions. That 2014 win @ MSU was the turning point of the championship season. That was sure a huge win, against a team that took our heart the year before in the B1G championship game.
I was surprised not to see the beatdown @ Norman in 2016. Easily the highlight of that entire season. The Michigan win that year felt more like utter relief than anything else
The Bama game will be tough to ever top. A win against next year's Clemson team (and only next year's Clemson team) could replace it.
These were great to look back on. There was some magic on that 2012-13 team that lost in the elite 8. They were good, but not great, and it looked like for a second there the bracket was opening completely up for them. The back to back game winners looked like destiny in the making.
The explosion of sound from the Staples Center crowd drowned out Marv Albert shouting, "Goooood,"
Pretty sure that's Kevin Harland on the call with Reggie, not Marv.
Where's the win over Duke?
This would be a fun debate. I'd re-arrange 9,8,7,6 in some order other than what you had it. And I think the 2018 season at 4 is also tricky - though I'll give you that the 2018 season saw most every single-season B1G record broken offensively, and put Haskins in NYC for the Heisman - should definitely count for something. But that 2018 defense also set historical Buckeye records, in the other direction. Man did we squander some opportunities the past decade. I will leave throwing out these hot takes:
The 2019 team beats any of the other teams of the decade head-to-head. Best overall collection of talent we've ever had.
The 2016 defense was the best defensive we've probably ever had (over 2019), and I'll go to my grave knowing if they weren't also paired with THE WORST offense we had for the decade (players AND coaches) - they're probably a title team. regardless of score, they gave Deshaun Watson everything he could handle until they just flat ran outta gas, and hope.
Penn State couldn't wait to get the Buckeyes on their court.
Ohio State better have that same urgency Thursday when Minnesota travels to Columbus.
Almost every Clemson high-projection pick stays an extra year than any normal player of the same projection at any other school would. Clemson's meteoric rise to dominance wasn't on accident, and it wasn't done from great coaching and scheme. Sure, there are probably skeletons in OSU's closet - but the fact that lil ol Clemson continues to skate on its shit, makes me a bitter whiner. I'm sick of it.
In all seriousness he probably just wants to win the natty.
Scoring 3 TDs in a historic rout of Bama in the natty 2 years ago wasn't enough?
In all seriousness, something is up at Clemson. 0% chance he's coming back without a bag. Zero.
Reading these gave me goosebumps
This is obviously a blatant lie on LSU's part, but you have to respect it to a point, because it's just a giant middle finger to the NCAA.
Gangsta shit. Good for them
Holy Shit I hope this wasn't abrupt. Make it stop!
So happy for him, he was a beast. I thought Allen eclipsed him for rookie sacks and was worried he could get the nod.
Chase Young, up next for DROY
I've been proud to see you carrying the torch in a lot of these pieces, defending Borland when people provide the same, tired narrative on his shortcomings. People certainly did lament all season that his lack of speed would cost us, and you're 100% right that it didn't happen. People also are 1000% right that Browning (and even Werner to an extent) get a pass when they've been out-athleted as much or more as Borland has.
But it's also true that if you had to rank the biggest liability based on position 1-11, that 90% of the consensus would say it's MLB. In all reality, none of the LBs play well enough to be a strength on the defense. They're clearly behind the D line and the secondary, and it's noticeable during games. I think fans aren't always good at communicating what they really mean - and Borland gets an unfair portion of the blame. He's clearly the best of what we have at MLB - or someone else would be playing. Our team is elite enough to where we won't be exposed by the average play at linebacker. It'll almost never cost us. You could make a very reasonable argument that it cost us against Clemson - though I wouldn't say it was the #1 (red zone) or #2 (overturning a called fumble/TD after replay) reason.
But if fair if people notice it, even if they don't know how to illustrate what they're seeing. I watched Isaiah Simmons dart across the field and make a pick. I also watch Borland step in front of a pass in the 1st quarter, that literally any of our other 5 linebackers pick off - and take it to house. And Borland couldn't make the play. He's a very good player. But he plays on the weakest unit on our team. And most fans call him out as the leader of that unit - Fair or unfair.
But thanks for setting people straight, it does get old and tired to continually see people slam him for "being slow". All our LBs are "slow". +1
At the end of the day, None of the six LBs played well enough to beat an elite team. The good news is, there are only 3 to 5 elite-level teams per season. I wouldn't expect a bunch of Seniors and Juniors to take leaps in their improvement, but it is possible.
A couple of these guys had better make that leap if we want to hoist the muffler trophy like LSU did last night. The rest of our team is good enough to get us there without em - but we're setup to be exposed against athletes in space, usually right in the middle of the field.
It's got to be Warner and Browning that take those leaps. And Hopefully a healthy, 24yr old Justin Hilliard can have storybook season.
Very well stated. Just look at what Patrick Queen did to Clemson last night. All of that, and then some was there at the table for our LBs to eat on 12/28
You beat me to the punch. I was only here to shout out Amir Williams
LSU showed what happens when you execute, and don't settle for FGs.
Salute to Joe Burrow. Probably the best season in CFB history. 60 TD passes. 60?!
#DevelopedHere #OSUGrad #AlwaysABuckeye
LSU showing how you can wreck havoc on an offense with athletic LBs who make players in open space
Wow this was brutal. I made it to 45 seconds before I had to stop it.
That said, I already had that Ohio State song on one of my gameday playlists...I'll admit it. It's trash sure, but the females love to dance to it.
The Bama one was so bad, I couldn't turn it off. I went to stop it 3 different times, and I kept hanging on to see if it would get worse. It was so bad, I was actually entertained by the bizarreness. Watched the entire thing, couldn't help myself.
The Notre Dame one got about 25 seconds in and was an immediate stop. GTFOH with those Rudy clips, you're trash.
Did I miss something at the very end from Archie? What happened?
I agree, we definitely have the better coach - I don't think it's even close.
I don't think we're at the point to start questioning or demanding answers from Holtmann on his philosophy - but even when we play well, I will give you that this is definitely not an offense that creates easy buckets. His style seems to demand great execution and high skill. More more than athleticism.
Just flat out-played in the 2nd half. Welcome to another dark January in hoops. At the end of the day, I still feel this team has the potential to be much better than it was last year, but they need to band together, COMPLETELY BLOCK OUT the noise from media and fans, and dig this shit out of the dirt. Everything they want can still be ahead of them, but they better figure out how to come together as a team. There's a lot more basketball to play, and the road will stay tough.
If anybody told fans or the team that this would be easy, shame on them.