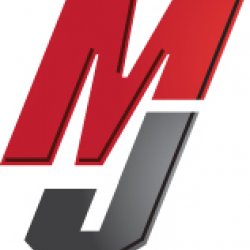 mockjocks
Columbus
MEMBER SINCE December 28, 2012
Joined at the end '12, after watching Amir Williams performances. Became active in early '15, with the only regret that I didn't do it sooner
Favorites
SPORTS MOMENT: 1/1/2015, period.
I was there live for many others, like: 39-38 "this my house" And 59-0, in a luxury box. Pepper sprayed on field of The Game '02. In the stadium for 01, 02, 05, 06 wins against tTUN. (unfortunate to be in attendance for '99, '03 tTUN losses). Fortunate to have attended numerous other major sporting events in person.
COLLEGE FOOTBALL PLAYER: 90s - "Gary Berry", lol; 2000s - Teddy Ballgame; 2010s - #Brax #EzE
COLLEGE BASKETBALL PLAYER: Jamar Butler. So underrated
NFL TEAM: Extreme levels of high stakes FFB since 2001
NHL TEAM: CBJ live I highly recommend, even for casual fans
NBA TEAM: Indiana Pacers for as long as I can remember
MLB TEAM: MLB Playoffs >playoffs for any other pro sport
SOCCER TEAM: USMNT
Recent Activity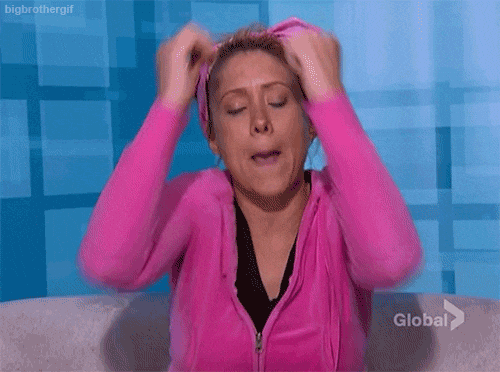 Completely dominant. Agreed, Hov
Michael Drake I believe is trying to steer the school in that direction (I think he'd have all the sports programs at OSU shut down if he could actually realistically do it without all the backlash)
'97 title with Nebraska (who was also pretty good in the '90's as some may remember).
3 titles in 4 years - I always felt they were the team of the 90s.
Perfect summary. I was at the 01, 02, 05, and 06 wins against Michigan, and I tell people to this day that the most fun I ever had at those games was in 05. There were tens of thousands of people who came to the realization that Ohio State was about to pass them by. I remember their faces like it was yesterday.
Blowing a 2 score lead in the 4th quarter at home, was enough (for the smart fans), to make them realize they were in deep shit.
<HOT TAKE> The 06 game drove me nuts, and I barely enjoyed it at all. Several times we had a 2 score lead, and just could not put the game away. I was more relieved than exhilarated at the end. <END HOT TAKE>...That all changed, once I got on the field and dug up a sombrero-sized chunk of the turf - and wore it on my head out of the stadium. Turned into the best weekend ever, but those 3.5hrs were nerve racking.
Holy shit, just realized it
Super stoked that Deshaun Thomas is on the squad. He's about to get buckets
Colin, this piece was fantastic - I know how hard it was to dig all of the vids up!
Any idea if Sam Thompson still plays ball at all?
Stay tuned with Eleven Warriors for additional coverage this week on Ohio State's ties to the Memorial Tournament.
My two favs
Point guard: redshirt junior CJ Walker, freshman DJ Carton
Shooting guard: sophomore Luther Muhammad, sophomore Duane Washington Jr.,
Small forward: senior Andre Wesson, junior Musa Jallow, junior Justice Sueing (sitting out after transferring from Cal), sophomore Justin Ahrens, freshman Alonzo Gaffney
Power forward: junior Kyle Young, freshman E.J. Liddell
Center: junior Kaleb Wesson, freshman Ibrahima Diallo
This is the best roster we've fielded since the '13-'14 season, and you could argue it's better than that roster
the Big Ten is going to be absolutely stacked at the quarterback position this season
On paper, it certainly looks to be the case. Gonna be cool to see how things shake out.
Enjoyed the read, Colin. Great piece!
I always thought McNaab was a borderline HOFer. I also thought him being borderline would cause Kurt Warner to struggle to make the HOF - because McNaab's resume is very comparable in that he has much better numbers than Warner, but doesn't have the MVP or the Super Bowl. I have to admit that when Warner got in easily, my first reaction was, "Well, I guess that means McNaab is definitely getting in".
...But in reality, he's not getting in. And he has merit to his gripe if he doesn't.
Hope he is able to rebound in KC. Even aside from Lee, man the Jets seem super dysfunctional
Damn. This kid seems like the real deal, too.
Just saw Kyler Murry's deal, yowza. Fully guaranteed, too. I know the latest CBA has a slotting system for NFL draft picks, however I thought QBs got a bump, especially QBs in the top half of the draft. I don't know the other salaries to compare to, but at first glance I'm surprised Haskins is getting paid so much less than Kyler.
Just spent time thinking what I would do with Kendall Sheffield's signing bonus, let alone Haskins.
Congrats gents, and enjoy responsibly
Awesome for Etz. He was the assistant coach on my high school teams, just a few years after he finished playing at Ohio State. Helped us make a deep tourney run - lost the Regional Final by 1 point my senior year. We shot 8-21 from the free throw line that night, and was the worst game we played by far the entire tournament. 20yrs later, and it still gives me the heebie jeebies
Congrats to Doug, though - I alway enjoyed playing for him.
I always loved this kid for some reason. He was overlooked by some in 2014, but dammit if he wasn't a lethal #3 option at receiver. It's a fun argument to have, but I'd still take that 2014 trio of Devin Smith, Michael Thomas, and Jalin Marshall - over the 2018 trio of Parris, Terry, and Johnny.
It was almost like yesterday when DT recruiting was a critical need. Landing Vincent and Togiai in last years class is really what steady'd the ship.