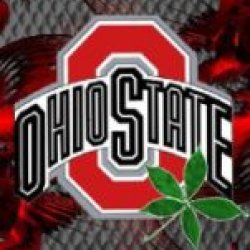 MN Buckeye
---
St. Paul, Minnesota
MEMBER SINCE January 15, 2013
Grew up in Warren (Harding HS) moved to Minnesota in 1987 and have lived here ever since. I have always been a huge Buckeyes fan.
Favorites
SPORTS MOMENT: OSU wins the 2002 and 2014 NCs
COLLEGE FOOTBALL PLAYER: Paul Warfield
NFL TEAM: Minnesota Vikings
NHL TEAM: Minnesota Wild
MLB TEAM: Minnesota Twins
Recent Activity
I hope the kid heals completely and is able to play again.
Too bad Mark May is gone, he was always a fan favorite.
Great to see the welcome from former teammates and friends; those had to be special moments for him.
Reminds me of Michael Thomas.
higher up in the air than a cloud of smoke at Snoop Dogg's house
I'm still laughing at this metaphor.
Jonah Jackson is the real winner today..
Was that 34-10 or 134-10, LF?
Holtmann is the right coach at the right time. He and the staff did an exceptional job last year, and they deserve a lot of the credit for the growth in the program.
Two top recruits and two quality kids. Both are a good fit for OSU
You can say that again, SpringtuckyBuck!
We need Grimes in this class, and with Hafley leading the charge I like our chances.
Yep. I went to Harding back when they played Massillon and Canton McKinley and others back in the late 70s in the All-American conference. How times have changed.
Ballard may not be getting the print that the other receiver recruits are getting, but he certainly looks to have all the tools and is very highly ranked. Glad to have him as a Buckeye.
Nice in-depth work, Zack.
I deal with enough chaos in life. I respect the speculation, but I am perfectly fine waiting and taking it week to week.
It's hard to Tua to keep up with 45 points. Alabama's defense got exposed today.
The Gopher fans are pretty excited; this is new territory for them.
And I don't care if PSU losing today takes some of the luster off of our matchup with them; they could lose every game as far as I'm concerned.
You have earned your moniker today, insanitarian.
Yes, Bias, I was there that day as well, and I had something like six heavy layers on with two hats and insulated boots and was still cold.
The weather didn't seem to bother Kerry Coombs or 'Dilly Dilly' Tracy Claeys, though.
Way to build the bonds and memories, LF. You son will always remember the times he spent with you at the games.
Great job, guys. First game of the season, and while not clean, it was a solid win.
I always confuse Chase Young and JK Dobbins. Why wouldn't the media?