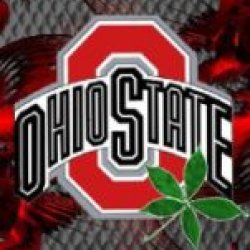 MN Buckeye
---
St. Paul, Minnesota
MEMBER SINCE January 15, 2013
Grew up in Warren (Harding HS) moved to Minnesota in 1987 and have lived here ever since. I have always been a huge Buckeyes fan.
Favorites
SPORTS MOMENT: OSU wins the 2002 and 2014 NCs
COLLEGE FOOTBALL PLAYER: Paul Warfield
NFL TEAM: Minnesota Vikings
NHL TEAM: Minnesota Wild
MLB TEAM: Minnesota Twins
Recent Activity
Jeff Okudah honoring his mom, classy.
Lots of playing time for the backups, and the freshmen are showing out. Harry Miller is one I'm watching.
Northwestern is celebrating a sellout? In one of the smallest stadiums in the B1G?
Malik Harrison signed as a 3-star, ranked 683 overall at 0.8568. Now he is one of the nation's best linebackers and a sure-fire NFL draft pick.
Developed here.
Brian's article is a ridiculous piece of unnecessary overanalysis.
Having just watched Tom Allen's pregame speech, I think it was more yelling and blathering than motivation. Maybe it's just seeing it after the demolition, though.
Day has this program on a roll. Let's just keep going.
JK will eventually get his.
The o-line is doing a great job
a constant shambolic state
Great skully today, Kevin. You made my day.
Welcome to Minnesota, Sargent! Yes, the Office is no longer hosting the OSU game crowds.
There are usually 50-100 that show up for each game, These events are sponsored by the Ohio State Alumni Club of Minnesota.
Poor Richard's Commonhouse, Bloomington Minnesota
Taylor was very good, which is why he was hired away by Rivals.
I hope that you are right for the second time, LF.
Hamilton is the unsung hero of the starting four DL. They are all good, but he has earned the right to start and he is making the most of it.
Welcome, Mick! Now I'm back to looking forward to recruiting updates.
She sounds like a crazy person and a neighbor from hell.
Hey Joshua,
I listened to your interview a couple of days ago on NPR related to Andrew Luck and injuries. You were incredibly articulate about the toll that the nfl takes on the body and your own concussion issues, and I believe that you have a bright future in media.
Congratulations to Brandon. Having gone through these tough times has made him even more of a team leader, example, and mentor to the younger guys. Love the family atmosphere in the O-line room, and the family support Bowen has behind him.
Minnesota seems to be producing some top wrestling talent.