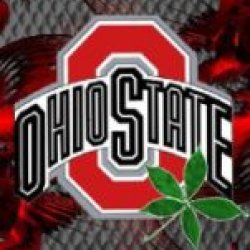 MN Buckeye
---
St. Paul, Minnesota
MEMBER SINCE January 15, 2013
Grew up in Warren (Harding HS) moved to Minnesota in 1987 and have lived here ever since. I have always been a huge Buckeyes fan.
Favorites
SPORTS MOMENT: OSU wins the 2002 and 2014 NCs
COLLEGE FOOTBALL PLAYER: Paul Warfield
NFL TEAM: Minnesota Vikings
NHL TEAM: Minnesota Wild
MLB TEAM: Minnesota Twins
Recent Activity
News of Henderson's commitment to OSU even made the local St. Paul newspaper this morning.
Tony has always been great at connecting with recruits and players, but he has really kicked it into high gear this year.
I always uv a post by dubjay.
Welcome, TreVeyon Henderson!
Good luck with your NFL aspirations, BB!
I appreciate your gratefulness, which is a great reminder for all of us.
So MI finally has another commitment. At the rate of one per year, it may take a while for their class to fill up.
I don't recall Will Ferrell saying that.
Not a good look, Ole Miss. But then maybe you have a lot of good ole boys lining up.
Welcome home, Seth! Childhood dreams really can come true.
Meyer is a legend, but Day has been amazing in his short time running the program.
Another huge commitment on the recruiting trail. Welcome to the Buckeye family, Trey!
This has been covered by posts in the 2021 recruiting thread initiated by Spooner.
While I believe that everyone should have more than one chance in life, MSU took way too many when they signed the dream team. It makes so much sense why Day and the staff vet prospects so thoroughly before offering. Look at what this mess is costing MSU, and not just financially.
It looks like Day's relationship-focused recruiting strategy is paying off big time.
Evan Pryor is yet another high-character kid joining a high-character program.
This kid is a hitter. He had no mercy on that team with the winged helmets, so he will fit right in at OSU.
Welcome to the Buckeye family, Andre!
Welcome, Andre Turrentine!
Glad you chose the good guys, Evan Pryor! You chose wisely.