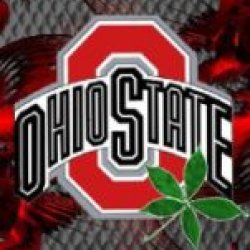 MN Buckeye
---
St. Paul, Minnesota
MEMBER SINCE January 15, 2013
Grew up in Warren (Harding HS) moved to Minnesota in 1987 and have lived here ever since. I have always been a huge Buckeyes fan.
Favorites
SPORTS MOMENT: OSU wins the 2002 and 2014 NCs
COLLEGE FOOTBALL PLAYER: Paul Warfield
NFL TEAM: Minnesota Vikings
NHL TEAM: Minnesota Wild
MLB TEAM: Minnesota Twins
Recent Activity
I have no idea what you just said, 68, but I gave you an upvote anyway.
I hope you have a great week away in Florida, Kevin! Enjoy the weather and time off.
Congratulations to a strong first round, guys! Let's keep the momentum rolling.
Marvin Harrison Sr. looks like he could still play!
Keep on grinding, Keyshawn. Happy that you and your guys made it in! Now for the next step.
Getting in would be another testament to the value Holtmann brings to this team. It's been a rough year, but the future is bright.
Welcome to the family, Trey! Keep working and you can be as successful as Billy Price and so many other great Ohio linemen.
Let Jake take his time and decide for himself. Whether he comes here or not is between him and the coaching staff.
As Associate Head Coach, I think that Larry should be paid more than either of the coordinators, no matter the fact that he is also a position coach.
Even if an OSU offer never comes his way, Terah Edwards is still learning from the Coach Johnson, the best in the business.
That Blue Chip team is loaded.
He's no Oleh Onopriienko,
Who is?
Pryor looks like a good one.
Scott and Smit-Njigba are the real deal.
I am impressed with how passionate these kids are about improving.
Ryan Watts looks good in the photo with his family, but mulletman Gundy looks out of place.
They must work for a network.
It's never too late to earn a degree. Congratulations, Greg Oden!
I'm sure it hurt, but they all responded well.
Herman is slimy. Texas deserves him.
Nick has proven that he should be the top pick. The comparisons with Joey are scary.
Nick is going to be a great one.
Former Buckeyes advising now recent former Buckeyes representing current Buckeyes and recruiting future Buckeyes.
Mangold advising Prince and Jordan about preparation is priceless. And I agree that Mike Weber is underrated; now is the time for him to show out.
Battling over crab legs with tongs? What's wrong with people? And does any sane man dip his testicles in Mexican food during delivery? Ridiculous.
Maybe it's appropriate that Alex Grinch went to Oklahoma then.