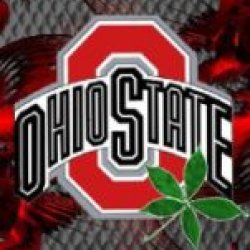 MN Buckeye
---
St. Paul, Minnesota
MEMBER SINCE January 15, 2013
Grew up in Warren (Harding HS) moved to Minnesota in 1987 and have lived here ever since. I have always been a huge Buckeyes fan.
Favorites
SPORTS MOMENT: OSU wins the 2002 and 2014 NCs
COLLEGE FOOTBALL PLAYER: Paul Warfield
NFL TEAM: Minnesota Vikings
NHL TEAM: Minnesota Wild
MLB TEAM: Minnesota Twins
Recent Activity
Welcome, Donovan Jackson!
Today is finally here! Time to hold the exequy for the whining Dabos.
I read that as "Urban's Small Bitch".
He has grown this season into a very good NFL player. Congratulations, Dre'Mont!
I like your projections, LF! Let's go and accomplish the next goal.
OSU last season and Alabama this season are reminders that, now matter how talented a program at all levels, everything has to come together perfectly to have a successful season.
And Merry Christmas everyone!
Kevin, I look forward to your morning Skull sessions, and you are a regular part of the morning routine for many of us. Thanks for your many contributions to 11W and the Buckeye community.
I think Bauserman had the right address, just the wrong zip code.
The weird thing at the end the article is that the author still thinks that Harbaugh is one of the coaches he would like his sons to play for. After he disregards the safety of his own kids in a stupid pickup basketball game.
This is poetry: The Predator will have Sunshine folded across his shoulder faster than you can say "Petit-Frere."
This would be one of the best recruiting classes ever.
I only got 4 right, probably because I don't care who sponsors bowl games (at least that's my excuse and I'm sticking to it).
Coming in at the end here, but cancer sucks and so very sorry for your (and our) loss. We will always remember the best of our loved ones.
Ohio State could probably pull off going independent, but the impact on the conference would be devastating. On the other hand, schools like Rutgers are just stealing from the conference, money brought in by teams that actually go to bowl games and have national branding and tv exposure.
Holy crap! I look away for a hot minute and we are already on thread 87!
Welcome to the Buckeye family, Kourt Williams!
Welcome, Gee Scott!
Say hi to Jerry for us.
Welcome to the family, Jack Miller! We have high hopes for you here.
Welcome to the Buckeye family, Ryan Watts!
Welcome to the Buckeyes, Lathan Ransom!
Welcome to the family, Darrion Henry-Young!