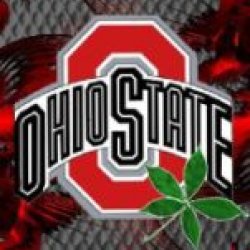 MN Buckeye
---
Member since 15 January 2013 | Blog
Favorites
SPORTS MOMENT: OSU wins the 2002 and 2014 NCs
MLB TEAM: Minnesota Twins
Recent Activity
Congratulations, Brendon White! Way to earn it.
Hey, save one for me, Chris! It only takes me 15 hours to get there.
Thanks, Andrew, for initiating this. It says a lot about the relationships you develop with recruits, and we all benefit.
Though he doesn't have the financial backing of a scholarship, Leasure is just as much a part of the team as Heisman hopeful quarterback J.T. Barrett or former five-star recruit Jeffrey Okudah, to name a few. He gets all the same gear, academic and coaching advice and so on.
And this is why kids who dream of playing for the Buckeyes choose to walk on. They are not only a part of the team, they are why the team is that good.
Buying into the system immediately and humility are not often found in 5* guys like Okudah and Wade and with 4* guys Williamson and Riep. Their attitudes are refreshing.
The OSU trademark office is going to eliminate the 10th unit by trying to own it.
Waiting right now to board my flight to vegas. I will be dropping some funds on OSU, but not on this game.
Harold Melvin and the Bluenotes
I got delayed here, having to go back and listen to 'Wake Up Everybody'.
Congratulations, Shaun Wade! Way to earn it.
you play with an imagination
Great idea.
The wmd about the sports writing f*** up is a story that has important lessons for everyone. One moment of immature snark changed the lives of many people, although with such a lack of institutional control something like that was bound to happen.
The chemistry in the room has already changed for the better. Although I think DJ might have meant 'a new quarterback coach' rather then a new quarterback - unless there is a huge surprise coming.
Congratulations to Jack Cappabianca for officially joining the family!
What a ride for Felder/Avery. First commits to Va Tech, flips to OSU, goes to Toledo, and now transfers to Rutgers. I hope he now has his academics in order and has finally found home.
Just glad you are not hurt, Andrew. Still, it takes time to process it all and eventually get back to normal. Hope the insurance co. is easy to work with.
Unselfish, team-first attitudes bring positive chemistry to the team. Here are two fine examples.
Congratulations, Haskell Garrett! Way to earn it.
Congratulations, Jeffrey Okudah! Mom knows and is proud.
I don't think I will be going to a Mexican resort anytime soon. They should have figured out this tainted alcohol problem a long time ago, and now people have died.
Like the Penn State Panthers?
Abe must be related to Josh Myers.
Congratulations Elijaah and Zach! Way to earn it.
Edinburgh and Barcelona are other places in Europe I would travel to watch an OSU game. I would build a two-week trip around it.
Probation for sexual assault. Right.