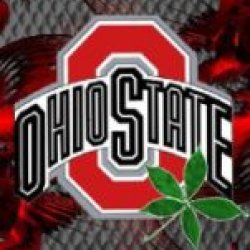 MN Buckeye
---
St. Paul, Minnesota
MEMBER SINCE January 15, 2013
Grew up in Warren (Harding HS) moved to Minnesota in 1987 and have lived here ever since. I have always been a huge Buckeyes fan.
Favorites
SPORTS MOMENT: OSU wins the 2002 and 2014 NCs
COLLEGE FOOTBALL PLAYER: Paul Warfield
NFL TEAM: Minnesota Vikings
NHL TEAM: Minnesota Wild
MLB TEAM: Minnesota Twins
Recent Activity
Interesting link about the guy who sold his cheating services at an SEC school, with a comment at the end regarding academic quality there:
Like, If I could get a 3.5 and do all this other shit for other people, was it really that rigorous of a school?
The kid must have some smarts if he is planning to be an orthopedic surgeon. Welcome to the family, young man!
Good luck, Matthew. I hope you succeed and do well.
If you get excited enough and if circumstances work out for you to complete your degree, you will need to change your username.
Congratulations, Garyn! Even though you will become a Bearcat, you will always be part of the Buckeye family.
Welcome to the family, Kyle McCord!
Congratulations, Dre'Mont!
Represent well.
Glad to have JP Andrade in the family! Welcome!
Congratulations to Nick and Dwayne!
I would have loved to see Parris drafted last night , though.
Congratulations, Dwayne Haskins!
The Giants made a huge mistake.
Good content as always, Kevin, but the links are particularly interesting today. Now we know that love can happen at any age, at least one huge snake lives in Detroit, Disney owns half of the world, the Red October has launched, and LEGO did a very cool thing.
Growing up, I remember listening to Indians games on the living room hifi radio with my dad, and I can still hear the voices of Joe Tate and Herb Score. While those were great bonding times, today I love being able to get content instantly and rewatch any game any time I want.
I believe that coaching was the issue on defense last year; somehow the philosophies didn't mesh or too many alpha males were in competition rather than collaboration.
Haven't heard the name 'Yanni' for a while.
Watching Notre Dame burn was surreal. Many of us have been there to experience the history, art, architecture, and spirituality of this iconic structure. The views of the city from the bell tower are incredible and immediately come to mind when I think of my times in Paris.
Today I am aching with France and the rest of the world over the damage to what is far more than a building: it is a symbol of civilization.
Favorite memory from your time with the team?
As for the link about the botched surgery leaving a woman with four eyebrows, I think the procedure was an improvement.
Good for him to 'attend' the draft on his own terms, with the people he cares about the most.
Welcome, Ibrahima Diallo!