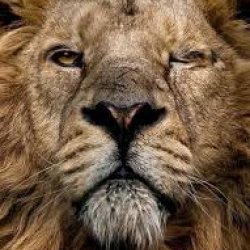 mizzer
---
MEMBER SINCE November 29, 2015
Recent Activity
I can think of 45 out of 48 reasons to criticize Penn State.
This.
Imagine being gassed from chasing down a gazelle and then they line up a bull moose in the backfield. Love the tandem, like lightening and thunder.
Credit to Buckaroo, Earl, and Navy for my "too-loud office laugh of the day".
He's getting paid. Maybe he'll be like Steve Young who rode the pine behind Montana and finished his career with a Super Bowl MVP award.
According the Mblow board, Meyer has already signed on, so...
After Slow Start, Fields Sits Second Half.
TCU was supposed to be a home and home series. Things got mucked so the played one game at a "neutral site" in Tejas. OSU had to fill the empty slot in a hurry. Miami drew the short straw.
Did that woman grow up to be Chase Winovich?
Me talking to M!chigan fans in the office: "Hey guys, good news: OSU opened up a few more spots for fans but you gotta act quickly. After the UM Wiski game they might be gone. Make the switch now."
Master Teague the 3rd.
I know he's Dobbins' backup but he's got that "it" factor. Serious potential to be an all-BigTen RB.
Mike Hart talks during moments of silence.

Repairman at garage: "Sir, we checked out the rear fender. Everything seems to be okay. We found no damage."
Franklin: "My other fender!"
AJ Hawk just hung up. Said he'd call back.
Andy Katzenmoyers on the phone.
Second OT and Michigan leads for the first time.
Fans getting crunchy. Booing their own team. Love it!
Stuffed again!!!!! (Michigan)
Saw it. What a joke. Charge the runner with targeting since he lowered his head. Bad call.
Redefining "man to man" coverage.
..but their new offense is insane![/s]