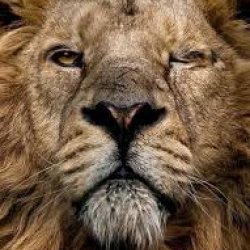 mizzer
---
MEMBER SINCE November 29, 2015
Recent Activity
He exchanged it for "Git-up familiar to a guy named Ricky".
Petersen is exactly the kind of guy who could turn Michigan around. So glad Harbaugh is staying put.
That's right: Dobbins "dunked" on the skunk weasel D.
Michigan fan (and employee): "Well, we still have better academics."
Me: "Your better academics never ruined my Saturday."
I heard if you don't take a dump in someone's yard in Michigan it's considered rude. Some kind of neanderthal tradition or something.
We tried to give the game to PSU but we still failed. OSU fails at losing.
In 1990, my "key target" was Cindy Crawford. That didn't work out either.
I use weatherunderground.com > enter zip code > select 10-day forecast > nifty interactive graph
Yeah, Penn State and Pitt are rivals; The 53rd greatest rivalry in college football.
How did the homeless guy get a bucket of the Michigan offense?
You sure he didn't say, "eakally weak sedule"?
How can Michigan's defense not be ready when they practice against the 82nd rated offense every week?
Then you probably played with Nathan Sprunger. I went to high school with him.
Nah; OU is a "best of both worlds" pick for the pundits: they'll appear to be unbiased while the talking heads refer to Hurts as the "amazing Alabama transfer".
Intern on headset: "Sir, I looked in your folder labeled "Rivalries" and all I found were clippings about the University of Pittsburgh."
Franklin: "My other folder!"
*clip ends here*
Intern on headset: "The only other folder I can find is labeled 'Jerry Sandusky Legacy'. You told us to ignore that one."
Scarier truth: those are 12" pancakes.
I can think of 45 out of 48 reasons to criticize Penn State.
This.
Imagine being gassed from chasing down a gazelle and then they line up a bull moose in the backfield. Love the tandem, like lightening and thunder.
Credit to Buckaroo, Earl, and Navy for my "too-loud office laugh of the day".