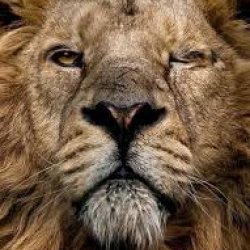 mizzer
---
MEMBER SINCE November 29, 2015
Recent Activity
Truth be told, I'm glad WE'RE not playing Army this year. They should be a very tough opponent for anyone.
Re: time sink.
Ha! She's coming home next week so we're planning a session. I feel like I'm creating a proposal for the board or cramming for a test, spending many of my free moments to take notes and organize. It's worth it, though. It's always a hoot!
Yeah, I came in when AD&D was big. I got into Warhammer mostly for the minis. I taught my kids on 5th edition D&D. My older daughter still requests D&D sessions when she comes home from university (typically the four of us in our family and her university friends). I was involved in theatre when I studied at OSU and BGSU so I include music, sound effects, characters (inflections and accents), props... Our sessions play out like audio dramas with a lot of giggling and laughter.
Ha! No. Started with the resin ones in the late 80's early 90's.
Miniatures: fantasy and war. Been painting them since I was a wee lad. Drafting desk, paints, Asian lounge music... it's my zen.
Guy's got charisma. Terrific hire!
Ezekiel Elliott, a great football player, is a schmuck of a person. I wouldn't want either of my daughters anywhere near him.
If you're nice to your family but you yell at waitresses are you a nice guy?
Serious question: How are McCaffrey and Milton progressing? McCaffrey seems like a player who could add another dimension to the offense (based on prognostication only) and Milton has the strength for the long-ball (if his accuracy improves).
The auto-generate algorithm could use some tweaking but overall the article felt authentic.
Yeah, he wants to play for Urban.
Simply google "symptoms of Asperger's" and you'll get a handy chart of the first six symptoms:
Lack of interpersonal relationship skills and instincts.
Inability to express one's own feelings.
Often verbalizes internal thoughts that most would keep private.
Flat tone / speaking style that lacks pitch.
Appears to lack empathy.
Has a difficult time interacting with peers.
...
Did you catch #3?
You know what would be sorta scary? A quiet Michigan. A Michigan team that says nothing: no trips that require booster shots, no "tours" or "revenge" campaigns. Just a team that gets to work that answers "We'll see on the field" when they're asked about their progress from last year... one that scoffs at "the winningest program" moniker (you know, like we all do) and adds "Well, that was history" as they tighten up their cleats and chin straps and take the practice field.
But no. They'll continue their bravado and beat the drum of their pre-color television greatness and we'll continue to beat them like a drum on the field.
Re: The animated gifs.
A match-up between two bad teams can make for some exciting football.
In ascending order of imprudence:
Lies
Damn Lies
scUM Star Ratings
Late model Toyota Camry. We own two. Gave one to our daughter who is in university. Wanted her to have a reliable vehicle living far from home.
Younger daughter drives a Honda Civic. Solid car but go for the Accord; it's a step up with more room.
I drive a used Lexus LS430. Got a heck of a deal on it and I think the previous owner loved it more than he loved his wife. It is, bar none, the best ride of any car I've been in.
92.8% of the time it works all the time.
I walked through these weeds 2 years ago: needed mattresses for Mrs. and myself and one for my older daughter. Learned a few things:
1. There's no way you'll get the "full night of sleep experience" in the showroom. Don't even bother. The comfort of the showroom mattress is directly proportional to the length of your shopping trip.
2. Return policy is #1. If the company believes in their product (and they understand rule #1) they'll have an easy to use return policy that primarily benefits the buyer.
3. Warranty is #2. Defects, break down, etc.... how will they address it? And how long will they stand behind their product?
Any way, I ended up buying 2 Saatva mattresses and we love them. Quality was good. Comfort was good. But the peace of mind I had, knowing that the company stood by their product, was priceless.
What, no 1-3 Bowl record?
Man, Hartline looks stacked in that gif.
I'm Date with Ted Bundy. What gives?
Nah, Varys connects with them after his talk with Tyrion. They'll join Jon outside the city to support Jon's original desire: blockade the city until the people turn on Cercei. Ironically, it is this very thing that causes Dany to lose her mind (don't know how that will play out). The chaos in King's Landing is cover for the Jaime, Arya, and Hound story arcs inside the city.