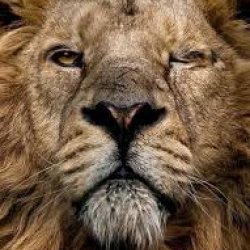 mizzer
---
MEMBER SINCE November 29, 2015
Recent Activity
What, no 1-3 Bowl record?
Man, Hartline looks stacked in that gif.
I'm Date with Ted Bundy. What gives?
Nah, Varys connects with them after his talk with Tyrion. They'll join Jon outside the city to support Jon's original desire: blockade the city until the people turn on Cercei. Ironically, it is this very thing that causes Dany to lose her mind (don't know how that will play out). The chaos in King's Landing is cover for the Jaime, Arya, and Hound story arcs inside the city.
We heard "the crypts are the safest place in Winterfell" how many times? It foreshadowed the truth that the crypts would become very dangerous when the NK attacks.
We also heard that "the Golden Company never breaks a contract" how many times and Cerci saying "no one walks away from me". I think the Golden Company flips to the northerners upon hearing of Aegon Targaryen's return (Jon). This is their ace.
But the Golden Company is high on the return of Aegon Targaryen. Once they hear that he has returned (Jon) the company "that never breaks a contract" will *ehem* break their contract and fight for Jon and crew.
Let's be honest, if this guy doesn't win the HT no one would ever listen to him talk about anything.
I think either the NK or Jon melts the iron throne to slag and King's Landing is turned to rubble.
The king is dead semi-retired. Long live the king!
Don't know about y'all but man have I enjoyed tOSU football under Tressel and Meyer!
In a feudal culture family lineage in a royal house is paramount. Political and economic connections/agreements with other houses is a close second. Losing a father (who was king or lord regent) could destabilize the entire kingdom. So, the implications for Sam, no matter the nature of his relationship with his father, were significant. The heavy blow came from the news of the death of his brother. Sam not only loved him but he would have been the heir to his father's throne after Sam was forced into stewardship with Night's Watch. Sam's reaction after hearing of his brother's death was spot on, IMO.
He needs to be cautious regarding the illegitimacy of Dany and, instead, simply support Jon. He didn't make the rules and even if they ratify an outcome he desires (because of Dany's lack of mercy for his father and brother), his enthusiasm to see Dany dethroned could become a liability for Jon.
P.S. I'm really not a GoT geek.*
*that's debatable
After The Force Awakens and Last Jedi there's no way they can suck me in to this film.
Palpatine laughs
Damn it!
Dude, at least act like you watch college football.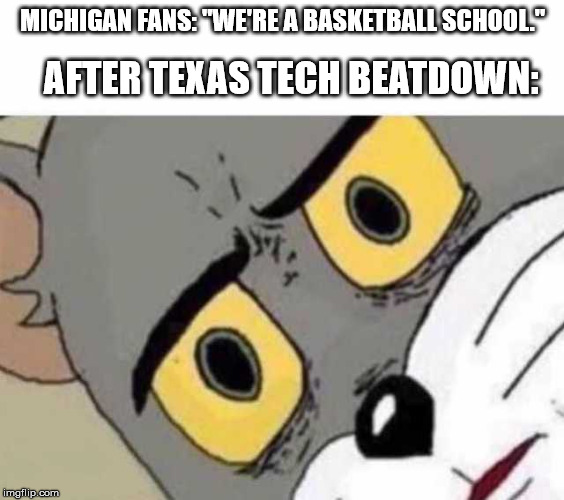 I recently announced my resignation from my current CEO position. I decided I wasn't going to spend any more of my time arguing with insurance companies. I'll start my new position in May but I did not have another job lined up before I announced I was leaving.
Sometimes you just gotta go.
Cap's gone. Bucky takes over. It's in the contract.
Thor stays. More movies contracted.
Stark might make it and simply retire. Boy scout Cap sacrificing cocky Stark would be an obvious play.
I think the Guardians are safe. More movies contracted.
Low impact losses would include Hawkeye, Mantis (to see a softer side of Drax although there's a hint she's in Guardians 3), Vision.
I'm probably wrong about all of it.
"..he will end up playing collegiately at the SEC level."
That was a confusing sentence. I didn't know "SEC" was a level. Maybe it's a quote but it's better written as "..end up playing in the SEC at the college level". Even then it's redundent. Maybe it's a quote and maybe I need more coffee.
There's a good chance these kids have workers that make their beds in the morning. So, IMO, it's not a stretch to believe there's a chance the kids knew nothing about the scandal. Each institution will have to complete its own investigation.
One university provost/president said something like "We (the university) are also the victims in this scandal." I thought, yeah, that's not going to play well with the courts and with the NCAA. This thing will take a lot of time to resolve.
FIFY
IMO: The value of networking and connections cannot be overstated.
Tathan: he'd be all up in Thanos' face and then just before the action... sneaks through a portal and disappears. Thanos becomes confused, gives up his crusade, and retires to some lonely plant orbiting a distant star.
Zach Smith: he's got all the gadgets.
First thought: "Whoa. He's still there?"
My great g-ma on my dad's side was a bit of a hussy. She was a flapper and, before gravity took its toll, I guess she was quite a looker. Consequently, she had many gentlemen callers, the last of which was not my grandad's dad although he took his name. So, my last name is not actually my family name.
My grandad actually went to his father's funeral having no contact with the family prior to that. When asked how he knew the deceased he simply told them "We were acquaintances long ago". He met three half-siblings. If I recall correctly, he deduced that his father's tryst with his mom occurred when he was married with children. So, his mom was his dad's "fling".
Sad thing: grandpa grew up bitter and cynical. He still is and will die that way (almost 90). He lived like he was an orphan and hoarded his wealth. When I became a man I realized he never had anyone on whom he could rely so, he preached a message (with words and deeds) of self-determination and resilience through isolation... a real "pull yourself up by your boot-straps" kinda guy. His passing will be a welcome reprieve for my own father who has not yet learned how to distance himself from his dad's demands. By God's grace, I found peace my grandpa never had.
I had a great uncle who kept fairly extensive records on my mom's side.
Related to Amelia Earhart (always late for family gatherings) and William Wallace (starred in Lethal Weapon).
Mizzer = "mister"
My girlfriend used it to (jokingly) chide me.
Now my wife uses it. (<.<) (>.>)
"Just like foot ball *clap* *clap* *clapclapclap*!"