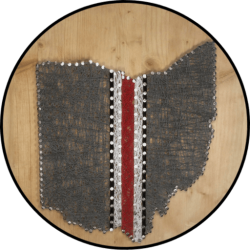 Mitchellr15
---
from Cleveland
MEMBER SINCE September 01, 2014
OSU College of Engineering Class of 2013
OSU College of Medicine Class of 2018
OSU Ophthalmology Residency Class of 2022
Favorites
SPORTS MOMENT: 2014 B1G CG - 59-0; 2016 NBA Finals Game 7
COLLEGE FOOTBALL PLAYER: Chase Young
NFL TEAM: Browns
NBA TEAM: Cavs
MLB TEAM: Indians
SOCCER TEAM: Liverpool
Recent Activity
Whoa whoa. Don't insult a Harbs presser. Those are comedy gold. I look forward to the post-The Game presser every year
***side eyes SEC and ACC***
Yes, but agree that there will be some assistant coaching turnover
Weather forecast looking a little better now
I went to high school with him. Very nice. Always smiling. So sad
Anyone who was expecting a team that hasn't played together and is basically an entirely new roster from 2 years ago to be great, have instant chemistry, and not need time to settle in and work toward its peak is a fool. Still best Browns team by far in a long time. Still looking forward to the season
Mostly resignation and crippling depression I imagine.
https://www.cleveland.com//osu/2018/11/mike-weber-changes-number-for-michigan-game.html
This certainly happens all the time. This is why we get 1 year out of... Haskins, Hooker, Lattimore (okay injury played a role here)...
Better turn on incognito mode when you visit such filthy corners of the web
I prefer Ohio Saint Buckeyes
And Bosa, a near lock to go in the top five of next year's NFL draft, is the biggest reason why the Buckeyes will beat out Clemson for the nation's top sack total.
Mmmm. I do like the sound of that
I reckon a lot of people spending $200k on a car could also easily spend $200k on all the things you would choose as well. Everything is relative
I grew up in NE Ohio and followed pro sports. OSU was my team if I had to pick a college team. But I never followed college sports. Pretty much only watched the national championship games. Then got to OSU in 2009 and immediately began closely following since then
You should call him and leave a message.
Slow down mate. The internet doesn't want your facts. It wants to complain without thinking and then say how they'd do it better if they were the one with any of the skills/experience to get paid millions to coach.
More like "the highly successful players are more likely to declare early." It just so happens that the high 4s and 5s are more likely to do well enough in 3 years to go pro
I've been to both La Tavola and Moretti's as well. I enjoyed both, and enjoy sitting at the kitchen window at La Tavola. Somehow, though, I found myself preferring Caffe DaVinci for a place to eat often, and Pasqualone's for a more upscale experience. Not that I wouldn't also return to both La Tavola and Moretti's.
My four favorite restaurants in Columbus from least to most formal:
Caffe DaVinci in Upper Arlington - fast casual Italian with a very good red sauce and a number of homemade pastas. Best eggplant Parmesan I've had. Blackened chicken and pasta combo are both great things to order as well.
El Arepazo - there are three of these (downtown, Brewery district , Gahanna) and they're fantastic. It's Peruvian food, but just think delicious Latin American food if you're not sure what Peruvian entails. The Pabellon (shredded beef or pork with rice and black beans) is phenomenal. The chimichurri carne asada is also great.
Gallo's Kitchen and Bar - Cajun/Creole + Italian food. Great seafood options. The gumbo and crawfish fusilli pasta are both amazing. Can get pretty crowded and I don't think they take reservations on the weekend, so get there early.
Pasqualone's - the best Italian restaurant in Columbus. Reminds me of places I ate in Italy. The food is on par with Italy/mother's food and that's very high praise from me. The whole place is a lovely experience, but it is quite expensive and you need a reservation - not sure if there'd be anything available this late.
Hahaha.
No, I wish. Speedcubing and card magic mostly stopped when Med school started. Cooking and exercise are kind of necessary for survival/success in medical school so those, yes. Chess.com is too available and addicting for me, so I blocked it on my router. During time off I occasionally meet a friend at a coffee shop for a game or play correspondence chess with a friend overseas. The rock climbing and pursuit into competitive smash 64 have been new since then end of January (I matched in January and medical school slowed way down).
Board games with groups of friends was something I tried to do throughout medical school - there are a lot of interested med students. It's hard, but you find a way to fit stuff in, and time to relax with peers that are going through the same trials and tribulations is as therapeutic and necessary as the clinical work.
As for sleep, I've always said if I could have a superpower I'd take "always being in perk condition despite lack of sleep/food/water/etc." I need 7-8 hours/night to really feel maintained. I can do 6/night and function well if I have days when I can catch up a bit.