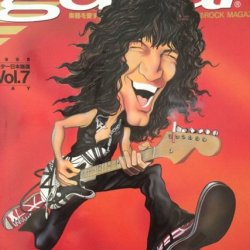 misterbulbous
---
MEMBER SINCE January 19, 2011
Favorites
SPORTS MOMENT: Holy Buckeye
COLLEGE FOOTBALL PLAYER: Anthony Gonzalez
COLLEGE BASKETBALL PLAYER: Evan Turner
NFL TEAM: Browns
NHL TEAM: none
NBA TEAM: Cavs
MLB TEAM: Indians
SOCCER TEAM: None
Recent Activity
I'll never forget the headline in the Lantern about a specific cleanup taking place.
I agree with the positive comments about Weber. I'm so happy his career here turned out to be a success. The whole signing day thing with him seemed shady and I've really rooted for him from a personal level.
Speaking in non-coach terms, to what extent are these underdog teams (Indiana, TCU, etc) coming out and just throwing the entire kitchen sink at OSU in the first few drives? Like they spent the entire off-season prepping for the chance to take OSU down.
Weber not getting as much love as he deserves in this game. Also Broadnax (DE) on TCU was a beast.
Speaking of Bill Davis and maybe off-topic...
I thought the "Fire Bill Davis" and "Urban's Got Another Problem" type articles Land Grant Holy Land tweeted immediately after the game were pure click-bait trash. Just taking advantage of the social media activity that night and trying to crap on a good vibe.
Mitch Rossi (slide 12) appears to like the weight room.
Awesome analysis as usual, Kyle. Is it me or has OSU had lack of success when they go into their "hurry-up snap" mode (usually on 4th down) and fail to gain? From my perspective it seems like the play call in those situations is usually very basic and I can't think of too many times against quality opponents where it's worked. I believe I saw it a few times on Saturday.
i believe i saw it listed as 3:15.
Might be a dumb question, but does anyone know or recall the typical schedule for the senior recognition? That is, do they do it after both teams have taken the field or is it before the entire team comes out. Me and my son are coming up from Lexington, I don't plan on missing that part, but you never know with traffic and all the other stuff.
Just bought tickets to the game just so I can see his senior day. Me and my son travelling up from LexVegas Ky.
Yeah, I saw the shoe come off. This was earlier in the game. Obviously he came back in, but he missed several more consecutive series than he had in previous games. Like I said....kinda looked like he got rolled over in an awkward way. Could have just been my incorrect perception.
I was at the game, and to me it looked like Dobbins may have gotten hurt on one of the early plays. I saw him tackled on the side line and looked like he took an awkward hit. If I recall, he kinda motioned to the sidelines for a replacement but nobody acknowledged it and he ended up leaving after the next play. I haven't watched the 1st half on TV yet to confirm whether or not I really saw something.
Is there any update on Jalen Holmes?
These questions are lame. I wanna know JK Dobbins' triceps routine.
I've seen some of the guys over at MGoBlog calling him Michigan's John Cooper. lol.
I don't understand how Harbaugh saying "we're not frustrated" is considered a war on the press. What am i missing?
On the other hand, I happened to see Finebaum roasting Harbaugh on his show last night, which was pretty funny.