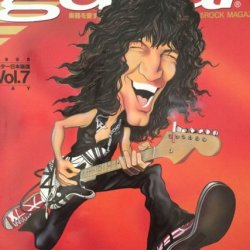 misterbulbous
---
Member since 19 January 2011 | Blog
Favorites
SPORTS MOMENT: Holy Buckeye
COLLEGE FOOTBALL PLAYER: Anthony Gonzalez
COLLEGE BASKETBALL PLAYER: Evan Turner
NFL TEAM: Browns
NHL TEAM: none
NBA TEAM: Cavs
MLB TEAM: Indians
SOCCER TEAM: None
Recent Activity
Yeah, obviously a playoff stadium and partially full. Has to be warm ups.
I live in Lexington, my wife is friends with the parents of the kid who got caught stealing the exam. Needless to say, they are devastated. Could you imagine getting that phone call from your kid or the police? yikes.
Isn't Zeke Elliott's dad on the OSU payroll? Ambassador or something?
tickets already on sale??
He's (Robert Smith) not very good on that show.
Rutgers is not a publicly traded stock.
From what little I know, I kept thinking UW was setting us up for some kind of mis-direction play based off that Jet Sweep. Almost "trick play" like, but they never did. Thought for sure they would spring it down on the goal line in OT.
Does this make sense?
I didn't see the coverage at the beginning of the play, only picked up when the pass was thrown. Receiver had a good 5 yard separation, so my guess is that Ward bit on something. If anything, credit Ward for catching up with him once the ball was caught.
Very windy at the game. I really think this played into OSU's play calling. And decisions depending on which end zone they were defending. I made dumbass decision to wear shorts and T-shirt. That brisk wind up in shadowy c-deck was not fun.
Been wanting the 85 yd one for a while. Just pulled the trigger.
For what it's worth, I'd like the BASIC DEFENSE one if it didn't have the other words on it.
So glad that the recruiting/signing day gaffe didn't become more dramatic. I'm rooting for him. lol...
Also good to see that his running style has changed since the spring practice. Seemed he was trying to run everyone over and given his relatively average size, he was taking more of a beating than he was handing out.
Austin Mack: Mack played special teams and a little bit of wide receiver against Oklahoma. He didn't record any stats, but we believe he
may have had a block-in-the-back penalty on special teams (they called 11, but the box score says it is Johnnie Dixon
http://247sports.com/Bolt/Freshman-tracker-Oklahoma-47598401).
I recall seeing a few tweets after the game alluding to not getting the ball or being overlooked. They could have been interpreted a few different ways. Anyways, I don't see them in his TL now.
Like Dontre Wilson, hasn't Parris Campbell, been a little disgruntled on the Twitter? I seem to recall a few "sure would be nice to get the ball" kind of tweets.
I really want Weber to succeed. Still feel like he got a bit of a raw deal with Drayton.
At any rate, in the Spring game, Weber showed a lot of aggressiveness - often trying to deliver the first hit (almost to a fault). I hope that style doesn't do him in.
It would be nice to see some "film room analysis" (hint) for his spring game performance.
I haven't seen it analyzed here, but I watched Weber pretty closely in the spring game. While he finished with a decent amount of yards, he took a lot of hard hits. It looked like he was trying to "deliver the blow" a lot and at times he definitely took the worst of it.
In lieu of an appropriate MEME, I really am rooting for him. I tend to think he got bent-over a little bit with the Drayton announcement.