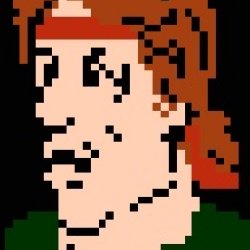 Milk Steak To Go
---
MEMBER SINCE January 24, 2012
Recent Activity
NW is a spread-to-run team
Tress ran a fake punt on that TD drive.
Tressel would put it on NW whenever they played after 2004. The only time I thought Tress was trying to embarrass a team.
Give me the dulcet tone of Paul Keels all day, every day.
The NCAA said we will stick by our rules as there is no extenuating circumstance for the timing of the transfer.
Until they don't.
This, though Kyle Snyder was the exception (as he usually is since he was wrestling up). I remember in Snyder's loss to Coon, Snyder kept trying for the legs and Coon kept falling on him (for lack of a better term). The rematch had nothing but feints to the leg until COon made his mistake.
Colin is tops when it comes to putting together intellectual arguments
He tops at making arguments that appear to be intellectual (usually involving repeating the same things 3-4 times), but when you actually listen to what he said, he's basically the radio version of Billy Madison.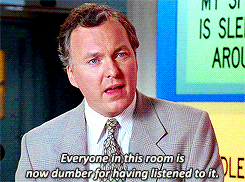 Helluva run, but I still don't know why that MSU defense didn't just tackle him instead of trying to punch out the ball.
That Heaven Hill Bonded was an absolute steal when it was $11.99/bottle. With the 10% case discount, you could get a case for $130. Biggest mistake i've made (bourbon-wise) was only getting 6 and not a case when they raised the price to $15.99 (still a steal). Still have 4 bottles.
If you can find it (only in Kentucky), the Heaven Hill Green Label 90 proof is decent. Heaven Hill still has a couple of decent, cheap, old-school bonded bourbons in JW Dant and JTS Brown.
Did you even read his username before you made this comment?!?
He single-handedly kept OSU in the TCU game, but he was also involved in giving up 31 to Oregon State. I don't know if he helps OSU win at Purdue, but I sure would have liked to seen him try.
That MSU game showed everybody how to shut down the Urban-Meyer-with-JT-as-QB offense* - stack the box and dare him to throw. I was surprised that year neither Michigan nor Notre Dame took that page of the playbook, perhaps thinking they could play with OSU. The next year, teams started doing this more, but OSU was able to out-athlete them. Then they came up against Clemson who followed that gameplan to a T, and that was a snuff film**.
*Yes, I get there were weather considerations and Elliot was hurt
**Hats off to that defense though. They were put in bad situation after bad situation and
kept OSU (technically) in that game until the 4th quarter.
I think this is it. They went over basic option responsibilities- dive, qb, pitch. I think Frost, recognizing that OSU adapted to the option, called the pass play that ended up in a pick.
Love Nugent, but how many of those extra points were the 45 yard variety? Had issues with those iirc.
Pretty sure Urban said exactly that when he was pushing for more prime time games when he got here. Night games allow recruits from across the country to have a easier time getting to Columbus, instead of taking a redeye from the west coast or a lucky-to-get direct flight from Florida. The pact the Big Ten made with Fox paid a bunch of money, but could possibly hurt Big Ten teams' recruiting.
Fyi, only MLB has an anti-trust exemption. The NFL and NBA tried to get exempted a few years ago and failed.
In your defense, there were games last year where they didn't register a tackle. If anything, it's an indictment on the scheme and coaching of last year's group rather than of individual players.
I'd also note that at the time, Nebraska was a winner money-wise as they got a larger split of the Big XII's TV pie (iirc, it was based on number of games on tv).
When they joined the Big XII, there was a not-so-subtle power shift away from Kansas City (then-hq) towards Texas (hq now in Irving). Over time, and after UT threw it's weight around, Nebraska and others believed that UT was too controlling and getting too big for their britches, so to speak. Division alignment didn't help, with OU in the south with UT. Nebraska had value elsewhere and exercised their right to leave.
Talent, first and foremost.
UM will throw recruiting rankings all day long and say we're right there with OSU. In reality, there's a significant gap. The recruit average for UM over the last 5 years is 90; the average for OSU is 93. Only 3 points, you say? That 3 point gap between OSU and Michigan is the same as the gap between Michigan and Maryland (and Michigan and Wisconsin - ouch).
So you have :
OSU
(Big Gap)
PSU/Michigan
(Big Gap)
Rest of Big Ten
This also doesn't account for who Michigan takes in each class. The emphasis is on skill players to the detriment of interior defensive lineman and offensive tackles. They moved a fullback to DT fergodssake (then gave him a carry in an actual game - which, WTF?!?). They've also kicked-out guards to play tackle for the last few years.
Not that there's anything wrong with it, but is that Soldier Valley sourced? Some of it has to be (e.g., 10 and 12 year ryes for a 5 year old company).
TTB labels says "distilled from 100% grain," "bottled by" or "Made in USA." I don't like when places hide the origin.