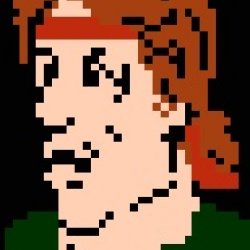 Milk Steak To Go
---
Member since 24 January 2012 | Blog
Recent Activity
Rooster's is right up Olentangy. Order wings the day before for pickup saturday. There's a Kroger on the corner of North Broadway and High (has to be this one, no deli at the Olentangy). Order a veggie/meat/cheese tray or two from them as well.
It normally is. You can walk around the lower concourse where the trophies are. Bloomington is more of a house drinking/bar drinking town than tailgating. The lots are conducive to tailgating; the porta potty situation is not.
He signed his contract in May, 2016; incidents alleged to have occurred in July, 2016.
Conley's occurred before he was drafted; NFL has no ability to investigate because he wasn't covered by the CBS (you can thank Terrelle Pryor for that).
Gatorade in a can? Iron City can top that:
Yes, that's IC and gatorade in a can.
That was scheme by Herman. Smith is in the slot and just runs by a safety.
I'm confused. Does he or does he not have kids, and if so, how old are they?
/s
IMO, 2008 was the definition of a team loss. Nobody showed up in that game.
Against Clemson, the D showed up, but the O put them in bad positions all game and they just wore down.
Barrett's still writing his legacy; he'll likely hold all the records when it's said and done, but can he win a national title? We'll see.
- Band isnt as loud as I remember. I love the band.

- I still play an old marching band record from the early 70's, scratches and all, on game mornings.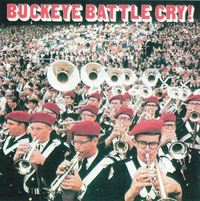 Amen.
And why did they move Block O to the open end (I know there's a block O in the closed end; it's not the same) and the visiting band to the closed end of the stadium? That should be all buckeye fans and the band.
Interestingly, before the NCAA took the "name and likeness" provision out of the National Letter of Intent, the Big Ten apparently required much more from student-athletes:
Some conferences and schools, including the Big Ten Conference schools, have been requiring athletes to sign more specific name-and-likeness release forms. The Big Ten form has stated that the athlete's signature grants to the school and conference "the right to publish, duplicate, print, broadcast or otherwise use in any manner or media, my name, photograph, likeness or other image of myself for any purpose" the school or conference determines is in its interest.
Such uses, the form states, include "promotional and marketing materials and uses by the Big Ten Network, CBS, ABC and ESPN. ... I agree that neither I nor my heirs shall be entitled to any compensation for the use of my name, photograph, likeness or other image of myself."

https://www.usatoday.com/story/sports/college/2014/07/18/ncaa-name-and-likeness-release-student-athlete-statement-form/12840997/
That is pretty broad and I wonder if Chris had something like that attached to his letter of intent.
I also wonder why, if he did have a similar clause, OSU is enforcing it in the current environment. Hopefully they settle.
Partial scholarships in DII, 35-40 to go around, IIRC.
DIII has no scholarships.
For both, they can offer pretty good financial aid.
Against the biggest teams (hint, not that good):
Wisky​ (OT)

Run: 45-185-2; 4.1 yards per carry
Pass: 17-29-226-1-1; 59%; 7.8 yards per attempt

Penn State (Curtis Samuel 2 carries, 1 for 70+)

40-168-1; 4.2 ypc
28-43-245-1-0; 65%, 5.7 ypa

MSU

45-224-1; 4.9 ypc
10-22-86-1-0; 45%, 3.9 ypa

UM (2OT)

50-206-3; 4.12 ypc
15-32-124-0-1; 47%, 3.9 ypa

Clemson

23-88-0; 3.8 ypc
19-33-127-0-2; 57.5%, 3.85 ypa
Hilliard and Dublin will be a bit of a commute. While certainly doable, it'll be 20+ minutes over Grandview/UA.
Also, not a lot of public transportation options out that way.
I'd throw Clintonville/Beechwold into the mix. Lots of options rental wise (if you're looking to buy, get out your checkbook).
Why limit it to "official" anthems of Ohio State? The Dead Schembechler's entire catalog (NSFW) deserves recognition.
Which is odd because that was the criticism of Todd toward the end.
5. Army vs Navy: History, paegentry, and tradition make this one of the best spectacles in the sport. The old school offenses, the students in their dress uniforms, and the post came singing of the alma maters is truly must see TV.
This is my #2. If you go, i'd I'd suggest getting to Philly (or NY, or Baltimore, wherever) Tuesday or Wednesday on game week. There's some much going on before the game. I've seen ships getting commissioned, small unit drills, air assault drills, just generally cool stuff. the fans are some of the best, most respectful fans I've ever come across. The pep rallies are tremendous. Then everyone goes and closes down the bars.
Gameday, get there early (like 10:00am for a noon kick) to see the Corps of Cadets and the Brigade of Midshipman March On - this may be the coolest thing of the day.
You also the trading of "prisoners" (Cadet doing a semester at USNA and vice versa), the delivery of the game ball from someone who ran it from West Point or Annapolis. Then the Golden Knights and Navy Leap Frogs jumping in
Then the flyover.
Then old time option football. What's not to love?
Only complaint would be the piped-in music. The Corps of Cadets and Brigade of Midshipman used to to cheers back and forth throughout the game that would go through the stadium. They still do, but you can't hear them because somebody decided that music was more important.
The Fisher College of Business is going to be pissed when they hear they're on the same level as FSU.
OU and Kansas
Those are the teams you choke down when you take Texas, not first choices.
Old Fashioned
Fun fact - the old fashioned started as a method of making cocktails. Pre-1800s, a "cocktail" used to be sugar muddled with a drop or two of water and bitters, then a spirit was added. Fruit, usually lemon, was added in later years. In the late 1800's, the bartender book of the day had references to "old-fashioned cocktails" with that recipe. Eventually, people started asking for a whiskey old fashioned, which was shortened to the Old Fashioned drink we know and love today.
Long and short of it, you're old fashioned is keeping in line with the tradition of the drink.
Oklahoma isn't going to be a team the Big Ten courts to come; Oklahoma's going to be the hanger-on that gets in because Texas says yes.
We've got a couple millennia before we really need to worry.
They have Photoshop in Indiana, no?
"And that's why I never go my own TV show..."