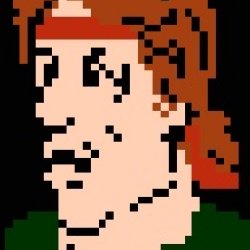 Milk Steak To Go
---
MEMBER SINCE January 24, 2012
Recent Activity
he lost to florida. twice.
Larry Johnson's coached a single position group for over 20 years, and that's worked out pretty damn well for everyone involved.
Remember, he was passed over for several promotions at Penn State that really ate at him. He may have gotten a cursory interview before they hired Franklin, but the disrespect is why he's here now.
STETSON
PURDUE FORT WAYNE
KENT STATE
Ohio State Classic? One of those things is true...
Agree, but somebody better tell the Big Ten Network...
If you have to pick one coach to coach one game, of all the big ten coaches of the last 25 years, what number is Cooper on that list? I'm not sure he's sniffing the top 10.
1. Jim Tressel
2. Barry Alvarez
3. Joe Tiller
4. Randy Walker
T5: Kirk Ferentz/Mark Dantonio
Any other ideas that would improve the tailgating experience?
Go back to the way it was pre-Karen Holbrooke. Let the RV's come in Wednesday/Thursday and set-up next to the stadium instead of being forced to West Campus by the Jesse Owens track.
C7 Z06 with 2LT, 0% for 72 months right now. There's a 1LT for $77K, too.
https://www.hoffmanchryslerjeepdodge.com/new-Hagerstown+MD-2018-Chevrolet-Corvette-Z06+2LZ-1G1YS2D69J5602125
/been thinking way too much about snagging one
Hell, GM is clearing these out for 25% under MSRP with 0% for 72 months. They may not be as out of reach now as you think they are...
I'd just caution you to be sure of the item's provenance. I had a friend who had his ring stolen and later found it in a guy's collection. Collector bought it from the guy who stole it, but the statute of limitations had passed for receiving stolen property.
One thing I'd like to see is a break from the Urban everyone's-a-captain deal where there were 6 or more captains. Looking back, the high prior to Urban was 5, with most years being around 3-4 (Bruce, Cooper, and Tressel). The 6+ captains continues, they're going to run out of seats at the Captain's Breakfast.
Selecting 4, without knowing locker room leadership qualities (this is the internet, so we get to do this):
Fuller
Borland
Hill
Unknown Special Teamer
If you have one nearby, try Original Mattress Factory. While it's a sales pitch for their product, they take you through the deficiencies of other mattresses, so things like coil gauge (16 vs 12, lower is better), number of coils and padding. they also use a traditional box spring vs a platform. Basically, they make them like mattresses were constructed 30 years ago.
St. Louis does something similar with pork shoulder steaks. Grilled, then simmered in beer and BBQ sauce, the grilled to carmelize the sauce (usually Maulls).
to generalize: cross kc and memphis. Ribs and rib tips (pigs were transported to chicago for sale/butchering); thick sweet sauce w/o the KC liquid smoke.
It seems to me that Day found a happy middle ground between Tressel and Meyer. Tress had the state locked down so much that it basically sunk Michigan, but Tress didn't get enough top-end talent to beat the top schools at the time. Urban went after the best of the best and loaded the roster with talent, but since Fickell and to a lesser extent Coombs left, Ohio has been undervalued.
We'll see how how Day's plan plays out, but i'm encouraged for now.
Another nickname for Ohio Stadium is "The House That Harley Built."
When he was at OSU, they played Ohio Field (on high between 18th and Woodruff), but the crowds he brought in went past standing room only. This paved the way For Ohio Stadium a few years later.
IIRC, they still had student deferments during WW2. It'd didn't matter what type of student (undergrad, grad, etc.), just that you were a student.
Just once, I want to see a ranked SEC team tumble 3-5 spots after chickensh*t Saturday. I get they'll likely make it up the next week, but that would go a long way toward emphasis on strength of schedule.
My $0.02, while OSU is head and shoulders above UM and PSU (I'll throw MSU in there, too) talent-wise, it'll come down to what team can withstand injuries the best. I like OSU's depth and experience everywhere but the most critical position on the field.
One way?
You have a Meijer nearby? You can buy you can usually buy top sirloin cap roasts, the cut sued to make picanha. Wait until they have a sirloin sale and you can pick up a cryovak (4 2.5 pound roasts) for $5-6/lb.
Wonder if he had any issues at OSU that were swept under the rug and he wasn't really encouraged to stay?
Columbus pizza:
1. Pizza House;
2 . Tommy's UA (has to be old oven);
3. Gatto's.
Have they schemed up blocking? Seemed like last year they always left a DE/LB unblocked and they ended up making the tackle for little to no gain.