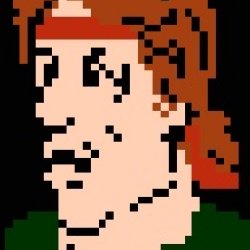 Milk Steak To Go
---
MEMBER SINCE January 24, 2012
Recent Activity
Get a Kreg pocket screw jig if you don't already have one.
I love me a good steak at Denny's.
On a serious note, on my charcoal Weber, at home, on a cast iron grate. Salt the meat an hour or so ahead of when you want to grill it. Get the fire roaring hot (lump charcoal works best). I define the fire area with an small oak log to get some wood smoke, too. Then i sear the sucker for 2-3 minutes per side. Let it rest on a rack tented in foil, drizzled with olive oil. Slice and sprinkle with sea (or pink himalayan) salt.
Slight correction: nursing homes residents are currently allowed one visitor a day. This will be further restricted at some point in the near future.
Doubletree is a bit of a pain. Not really the most accessible place. That said, there are decent options with 10 minutes.
Pizza House (Sinclair and Lincoln Ave). They have lunch specials and you'll be in and out quickly.
La Mohicana Mexican Market on the corner of North Meadows and 161 (this turns into Busch Boulevard when you cross 161) has really good tacos and tortas. Cheap, too.
Villa Nova in south Worthington (HIgh St. and Lincoln). Great happy hour, too.
Woody's wing house and Wurst und Bier in Crosswoods.
I get it, and agree to a point. If he'd have left for Wake Forest or somesuch, i'd agree fully. But he went to a place where he had a connection.
Ryan Day encouraged him to take the BC job, so I hold nothing against Hafely.
Here's where i'll go out on a maybe unpopular limb - just about any decent defensive coordinator could have done what Hafely did as (popular limb) the previous regime wasted the talent on that side of the ball.
I take it you've never been to MIchigan Stadium?
I'll grant you Ohio Stadium is not the greatest atmosphere for a 12 o'clock cupcake game, but it's still louder than Michigan.
Also, the band and Block O should be in the closed end, as per tradition.
He was also a fixture on local radio for 30 years.
Straight fire! Here's an upvote.
It was the times.
He got fired for this.
He writes with maize colored glasses - after all, he needs access to the program to write his books - so some things are overplayed (Michigan's virtue, uber alles for one), but he's always a decent read.
Pretty sure michigan was going to move on from patterson in favor of mccaffery before wisconsin targeted mccaffery into oblivion. wonder how open that job really is.
Where are you seeing this?
Going west, I usually plan for them at the top of the hill out of granville; just before or after 310; and New Albany after Beech rd.
Going east, just before beech; before 37 and just after Racoon.
Guessing from your user name, you're in Toledo. I'd check Amtrak tickets. Takes about 45 minutes longer to get there than driving, but you don't have to worry about valet, etc. Plus, once you're there, it's easy to get around on the el, uber, etc.
Doubtful. Fox always picks the OSU-UM game first. ABC/ESPN will use the next pick on OSU-PSU (last year they used it on PSU-UM and Fox took OSU-PSU 3rd).
I don't see another Big Ten game better than those two next year.
My $0.02, Harbaugh has been at Michigan for 5 years. Why not use that timeframe? I think overall, you'll find they're in the same ballpark based on Harbaugh's initial successes, with Clemson trending up to rarified air.
If FSU, VT, and Miami can get back to historical norms it should slow down Clemson's recruiting.
And there's the rub: to get back to historical norms, they're going to have to beat Clemson, who is outpacing them with regard to coaching, recruiting, and overall success.
Clemson isn't going anywhere for the foreseeable future. Best we can hope for is that a team can nip them each year like Syracuse did a couple years back. Barring that, they're pretty much a write-in to the CFP as long as Dabo's there.
Yeah. I'd much rather raise a family in suburban Cincinnati than East Lansing. I also wouldn't be surprised if he gets a bit of a salary bump for staying.
If you're going to be here all day, hit up Nancy's Home Cooking on North High Street for breakfast or lunch. It's a Columbus institution, but will be closing at the end of the month and moving downtown.
IIRC, he just interviewed for the Baylor job. But I guess he's now fully committed to VT...
Mt $0.02, if you go with a Samsung, buy it at someplace that will double the warranty (Costco, Amazon Credit card). When they break, they break at 15-18 months, at which point the warranty (12 months) is up and you're on the hook for a new screen that'll set you back 7/8ths the price of a new TV.
I think there may be burn-in issues with OLED technology where there's not with QLED. While most tv providers got to slideshows pretty quickly, not all gaming systems/blu-rays do.
The only school with the ability to be a perennial contender in the PAC-12 is USC, but USC doesn't seem to recognize that.
Unproven rumors are why I come the the internet.