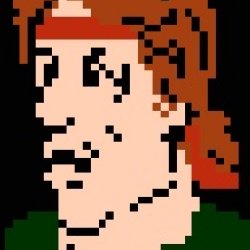 Milk Steak To Go
---
MEMBER SINCE January 24, 2012
Recent Activity
The Defcon scale goes from 5 (lowest) to 1 (highest) FYI.
Add Butkus. They have Allen listed as a half back. 42 winner was listed as an End, but back then i think that was a tight end.
Back of the napkin tally: Brandon Graham split in 2009, Woodson in 1997, Don Thorp in 1983 and Larry Bethea in 1977. Including Chase, only 5 defensive players have been awarded the Silver Football in 95 years. Good company.
Curious how many times it has gone to a true defensive player? I'm guessing Woodson, but they gimmiked him around. Off to the Google...
As other have said, downsize the Shoe. Rip off that god awful addition they did and go back to the original concrete structure and take the seating down to 90K. With standing room you're still at 100K.
Rebuild a lower mostly-covered area surrounding the stadium to keep some modern amenities and a family game watch area where tickets are $20 for the family.
Most importantly, bring back the trough urinals so I don't have to wait in line when I just have to pee.
Isn't their entire starting front 7 from the beginning of the year injured? That could have something to do with the defenses lapse. You can plug a hole or two, but 5? All? That's a lot to ask any team to overcome.
Brother's golden retriever has had it done twice. $2500 per.
My $.02, if Bredeson was here, there'd have been no need to get Jonah. He's legit. Runyan is a guard playing tackle (in fact that's one of UM's biggest OL issues - they have no tackles) and was a turnstile until this year. Credit to him and Warinner for improvement, but he'd be competing to start at G here.
DPJ over Mack and Victor.
Ready for the downvotes, but I agree with you. Don't call players "pricks" or "assholes." Woody used to tell his players (paraphrasing) "If you're in trouble, find another Ohio State player. If there's not one around, find a Michigan player, they're just like us."
That's how you respect a rival and a rivalry.
Sam Hubbard quietly doing work down I-71.
The only person that has been able to make Rutgers relevant since 1969 is Greg Schiano. He was able to do this by getting all the NJ high school coaches onboard, along with some under the radar talent from Florida (he'd been Miami's DC). Even then, he wasn't necessarily getting the top 1 or 2 player at the NJ schools, he was getting the leftovers and overlooked players.
To compete in the Big Ten, the Rutgers coach is going to have to keep all that top talent in state, as well as plucking talent from the region and nationally. Could it be done? I'm not so sure, unless there's a massive investment in facilities and recruiting which it appears Rutgers is unwilling to make.
In sum, let's boot Rutgers from the Big Ten already.
OSU kept running into a 8-9 man box and seemed content doing so. Several times, PSU defended 3 WRs with 2 DBs - the overhang player was in the box. That should have been an autocheck to a quick screen. OSU did it one time.
Co-sign this. Shingle Creek is really nice and close to the convention center. Ritz-Carlton, too. The Disney course are great, but if you don't want to fork over the higher fees, there's a Holiday Inn timeshare area nearby that has a couple courses for about 1/2, 2/3 the price. Legends is the one you want to play. It's an Arnold Palmer course where you can hear the Disney train whistle.
Speaking of Arnold, you may be able to get on at Bay Hill; if you can, do it. Absolutely gorgeous.
The Orlando area is great for golf; you really can't go wrong.
This. He already turned down a mid-tier (at best) job in West Virginia to stay at Cincy. The way he's recruiting, he'll be competing for AAC championships for the foreseeable future. No way he's leaving that for the 4th best job in the Big Ten East when he can turn it into a better job in the ACC, SEC, or Big Ten.
That said, he may enjoy the rebuild part of MSU.
TL;DR - he brought a rapist on to campus over protestations from his coaching staff and the rapist proceeded to do what rapists do.
Gonna get heavy when he sits for a deposition after the season.
You mean re-re-arrange the offensive staff, right?
-Mark Dantonio
Oh, I agree you don't want to run the qb 20 times, but if UM/PSU run him 12-15 times and they're getting decent yardage/1st downs, gotta figure the offense's gameplan is opened up.
The only teams that can do this are the buckeye's next 2 (maybe 3 if MInny wins the west) opponents.
That said, i'm not too worried because the OSU offense is going to drop 42+ on them.
Go back to the Northwestern game. They had moderate success with qb run. Every 3rd/4th and short was QB zone left (i don't think there was a read attached). Michigan State did okay, too.
A effective QB run game with decent tight ends for the RPO is the one area where I think the OSU D is susceptible.
Are you saying that Wiseman was pound foolish?
Some form of this, sadly.
A guy he knew the summer before he enrolled in OSU. So we're talking 6 months, tops if he was a early enrollee (i forget).
Lets not get carried away. Ohio State would vacate the win; Michigan doesn't get a win.
I'd guess vegas puts UT -9.5 over MSU at a neutral site.
Don't forget getting into a pissing match with the City of Columbus and building the soulless Value City Arena.
I don't think i've ever had a smoked brisket come out with even tenderness throughout. The way they're constructed makes it it difficult - the flat being relatively lean and the point is overly fatty.
The way you slice the flat can help with perceived tenderness. Start with slices the thickness of a #2 pencil. If properly cooked, it'll stay together with some separation between the grains of meat (where the fat/connective tissue dissolved) when holding upright. If it falls apart, cut thicker slices, if there's no separation, cut thinner.