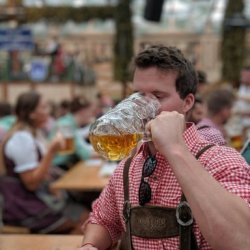 milhouse4588
---
from Columbus
MEMBER SINCE November 17, 2016
Favorites
SPORTS MOMENT: Two of them: the 2002 and 2014 National Championship games.
Recent Activity
I thank you for your undeniable wisdom and ability to feel the room.
- Run discipline from the LBs
- Do we have someone capable opposite Wade?
- Can our RBs get it going behind one of the best lines in football?
- Mistake-free football (most teams haven't showed this yet and seeing this would mean we're already steps ahead).
Far easier to sweep things under the rug when the team sucks.
Also, NC State. Kind of? Everyone says NC
Jameson Williams long TD.
Just have a bottle of white out spilling on the table.
The Steelers are looking like a playoff team, and a good one, so far which means they'd need to trade up about 20 spots to draft Fields. That's a LOT of capital to give up to have a guy sit for a year. Not saying it wouldn't work, but it's a huge gamble.
So ...what are your favorite angles?
That was just for the team itself (or maybe the student population). They want it to be expanded/another rule created that includes the entire surrounding city/community.
Dupe topic. Other one was posted first while I was writing this.
Whoops, just made the same topic. My bad.
I seriously doubt this becomes a thing and changes anything because it essentially holds a football team's season hostage and in the hands of an entire city that may have a large percentage of people who don't care about football.
Can you give a TL;DR (or TL;DW in this case) for those that can't watch?
I really enjoy The Counter as well! Great customization options and a well cooked burger to boot. Their fries are way above average as well.
Regular waffle fries from CFA are awesome, but then you get the "turtle back" fries that are all skin on one side and it brings the average quality way down.
I read it a couple weeks ago and shortly after I commented this it's reported in Day's interview they don't know who is going to be #2 yet. Naturally.
If the Freshmen have picked up the offense well enough that they are ready to take the leap, hell yeah! Their ceilings are incredibly high.
Thanks for the Rhea's recommendation! I've never even heard of it and I live 15 minutes from Canton Street. I'll have to go soon.
I believe they are fresh, but they don't taste like much. I'd say it's just my opinion but it's a fairly common opinion that their fries are the worst part of the menu by far and don't hold up against most other fast food/fast casual fries.
I'm not from the West Coast but I've had their fries at many locations and they are similar across the board.
To be completely honest, it may work out that way anyways if:
- ND craps the bed and has two total losses
- Bama goes undefeated and beats UGA again in the SEC championship
- OK State loses a game to a 2-loss Big 12 team.
- The #2 Big Ten team loses for the first time to an undefeated Ohio State team in the B1G Champ game in a close-ish game. Looking at Wisconsin or Minny to be undefeated going into that game (would most likely be ranked Top 5 behind Clemson, Bama, Ohio State, ND (if they have zero losses).
Surprisingly, it's not. That's the actual version.
I believe it was said that coaches can return after the normal 10-14 day period that the CDC recommends. They don't need the extra week of acclimation since they aren't playing.
I've never had crispy hash browns but have put fries on my burger before. More places need to offer the hash browns!
Gotta give credit where credit is due. And Billy is due some serious credit.