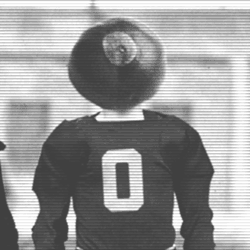 milesdavis
---
Member since 14 September 2012 | Blog
Recent Activity
Let the shatting on the playoff/ESPN committee begin.
UCF/Nebraska coach fires first:
http://www.espn.com/college-football/story/_/id/21936289/scott-frost-cfp-committee-made-conscious-effort-keep-ucf-knights-playoff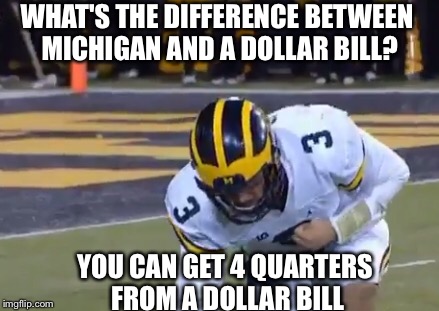 Just so there is no confusion on my loyal ties, class of 1987. Reshape too good buddy Christ.
LSU misses 2 easy kicks and messed up 4th and inches on the goal line.
Does not matter South Carolina cannot move the ball and on their 5
SEC = Schedule Easy Compitition
Go Blue.
i can't believe I just typed that.
B1G all day.
need SEC to lose every game.
Mane with a cracker in the upper 90.
Liverpool 1 - Burnley 0 in the 60th.
Well Officially hammered thank you Browns as I may not make it to New years.
I would state that the Merman, is the worse announcer in the US.
He should stay in the great state of Utah.
Trevor Matich = Garbage, Duche, Nut sweat, Porn trash.
America's team always represents.
Amazing that Indy was worse than Houston.
Indy beat Houston twice and is ranked as the worse team due to SOS.
The Parade is on.
The Lake Dip is on.
The Draft is where hope will once again spring eternal for Browns Fans.
Perfect Season.
I love how Sashi brown players are so terrible.
It will be good to see the crow leave.
Can we really be this bad?
Trevor who?
Opinions are like assholes and this guys certainly has one.
Ok, wasted yet?
almost game time and 3 in!