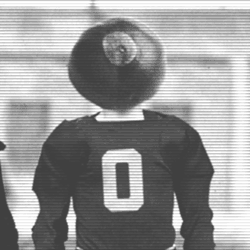 milesdavis
---
MEMBER SINCE September 14, 2012
Recent Activity
(Mod Edit: Comment AND GIF deleted for violating the commenting policy)
The lifeblood :
1) Beat TTUN
2)Beat the rest of the big ten
3) Win the other games
recruiting is just the way to get to 1,2 &3
One thing the committee and everyone can agree on:
Michigan sucks
Did you pick Michigan to win again?
Fake injury to slow down TX?
Ok not able to stop a wet rag.
Garbage Big 12 refs.
Appear to be the same lamers as last weeks tOSU - Michigan game.
A simple case of exploitation of the masses. The leader, owner, entity, king, queen or prince receive the royalties while the workers get enough to support themselves.
Why do so you think we use the term royalties?
Haters gonna hate.
Fake buckeyes gonna choose the wrong team every time!!!
Subtract the piss poor refereeing and meatchicken has about 21 points at most.
ouch I almost feel sorry for Michigan.
Nahhh F em
Please stop running DWayne
all those Buckeye pros who played Thursday hanging with the team!!!
Weber looks like a BEAST!!
Flag not on tOSU.
WTF????
Referee gifting Meatchicken a TD.
Garbage refs all day as they smoke that Meatchicken kind bud.
Bad calls all day only thing working for Michigan today is this weak arse crew.
How long does it take to figure out you were wrong
Referee = garbage in the biggest game of the year.
Holding all over and no way a catch.
These refs are terrible