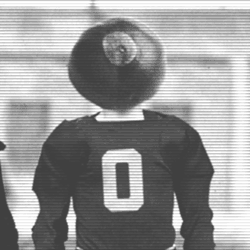 MileHighBUCKEYE85
---
MEMBER SINCE August 04, 2015
Recent Activity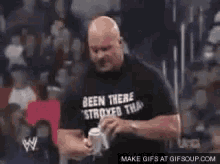 Any idea where I can get one of these? Been waiting around for Fanatics to drop them and am getting extremely impatient, I am out in Colorado so no real Buckeye stores to go to.
If he doesn't win this, everyone will know its because some old voters just simply "couldn't vote for him because of merit or integrity" or some other bullsh*t.
45-10 Good guys
Q1: 14-3 Q2: 24-3 Q3: 31-10 Q4: 45-10
Franklin made the call to get you suspended Chase, take it out on him.
Next weeks post, Jimboy got you suspended Chase, take it out on him!
We have one rival, and it is not the Penn State Kittens
6: Not our rival. Beat Penn State.
Is this not getting more press because literally no one watches that show?
I teach high school history...and you just made me soooo happy.
I don't disagree but I do not imagine that they will get much, if any, pressure on him. Thus, I would keep him in for a half and challenge him to stay in the pocket, make his reads, and throw the ball away if nothing is there.
Woah...you have gone too far my friend.
I love this....Blame Harbaugh because....why not?
Yup, I was going to say 2015 but you changed my mind.
Nope, this team is ridiculous and shows no mercy. I think we tend to forget how dominant the 2006 team was especially adjusting for TresselBall, but I think by now they had just escaped Illinois.
This is not about other players, this is about one individuals story. What if his parents could not afford to send him $100? What then? Should he get a job? Pretty sure he is a little busy with the expectations of a football player at TOSU.
Got a feeling I should change my prediction, Marylands offense is in for a world of hurt (I had the scoring 10). WHAT A TIME TO BE A BUCKEYE!!!!
I love the 10am game here in Colorado. Would take it over having to stay up late for what seemed like every major sporting event while in Ohio.
Defense: Mostly, I would run blitz and make Fields and our receivers win the game (which they are very capable of doing). One passing situations I would blitz and play contain with DE or OLB, putting pressure on our PassPRO.
Offense: I think you are on the right track, run directly at the Predator to start. I guess I would also try and get our LB matched up in man against a speedy WR/RB. I would also try and take advantage of how fast and ballhawking our defense is by trick-playing the crap out of us....it probably wouldn't work but it may allow me to put up 7 (Indiana) which I wouldn't have gotten otherwise.
Another great read, I look forward to this each week and it never disappoints. Chase Young is a monster. No further comment.
The "85 yards through the heart of the south" game (2015 Sugar Bowl)...I would have loved to see that live. Then again, the memory of my brother, father, and myself running around the house screaming may be just as special.
Basically...anything but 4 seed puts us in Arizona, where I presume we would want to be. The one seed chooses, we would choose Arizona and Bama/Clemson/LSU would choose ATL.