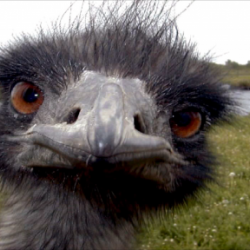 Mikus_Aurelius
---
MEMBER SINCE May 14, 2016
Recent Activity
Chase sincerely giving everyone else credit! Simply awesome.
This was our 2014 VT. Go Bucks!
I'm not a fan of Corso at all, but this was good.
he's just a nother better version of JT
FIFY
You'll see it over the next 3 years.
*glances at periodic table
Isaiah is amazing. Love that guy.
I agree. I just don't know how anyone can say definitively when he's 100%.
To judge that O line after the VT game would cut the story short, as you've spelled out. I think we need to give this year's line the same leeway. I think they can be better than that line. Let's hope.
Makes sense. I guess it was only an emergency in my eyes.
You're either nasty or you're not. VT made the 2014 OL their bitch. You can't gel your way to nastiness.
It was obvious to everyone that witnessed him prepare for the Clemson Orange Bowl. There was never a doubt.
Surgery on Thursday?!?!? WTF were they doing on Monday?
Vrabel will be back. Sooner rather than later.
Once he's 100%, he should take 2 weeks off. His career is first and foremost.
He's just keeping the seat warm for Vrabel.
Hilliard seems to play at a little different speed than others.
JT doesn't need luck. He's gifted in many ways and will be successful in whatever he decides to do. We should all be so blessed.
Go Bucks!
Thanks for the thoughtful response.
Everyone threw the WRs under the bus last year saying they can't get open. Now they're saying "ahhhh, those receivers sure are great!" Must be the coaching.
These guys were open last year. To say otherwise simply denigrates their talent.
95% if the reason is because Haskins let's it rip and throws to a spot on time.
Harrison=Carman without the lip.
I just can't see him coming here. Appears as though it's personal.
A friend of mine is an OSU alum and has disdain for all things Ohio State. I see similarities here.
I hope I'm wrong.
I've seen a noticeable improvement overall with WRs running crisp routes and anticipating the ball.
You haven't. I love the upgrade at coach, but this is utter make-believe.
Check out Hurts' Wikipedia page. Just read his freshman section. Arguably the best season ever for a Bama QB.
JT was the QB of the best team ever at OSU. And they didn't even make the playoffs because they couldn't pass the eye (smell) test. That same team, with Cardale, smoked teams on its way to a NC.
Haskins got very few meaningful reps because the offense wasn't good enough to pull away from teams. JT racked up the stats because he played so many minutes.
Urban called Haskins' pick six last year "unforgivable". What a joke.
Hurts was 26-2, mate. Benched in the Natty in favor of a dude that played nil. A true freshman!!
And how about Clemson? Same thing.
The responsibility is to play the guys that give you the best chance to win. The loyalty should be to the program. Urban sacrificed a season. That's unforgivable in my book.
Do you have the Clemson stats? How about Iowa?
the frustrating part was the huge swings in quality of play. We all knew how good he could be. But he often wasn't that good.