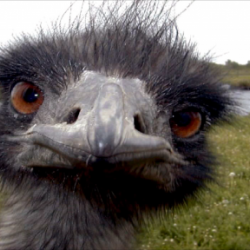 Mikus_Aurelius
---
MEMBER SINCE May 14, 2016
Recent Activity
We agree on the main point: Bama > Minny
2015 would like a word with you.

Cardale wasn't perfect, but he was AMAZING!
No clue what your disparagement meant.
My belief is that JT's injury forced the staff to completely alter their approach to best leverage Cardale's talents. I could never be convinced that team could've otherwise won. Also, I'm often wrong.
The first one is on the OC. The rest on the head guy.
Team A would destroy team C.
I recognize it's an unpopular opinion, and in no way imply he was a bad coach, but:
He underperformed, won the natty only due to injury, and was loyal to a fault.
Iowa, Purdue, Clemson, 2015
The staff this year manages games much better than last year.
what does this mean? How do you measure it?
Very nicely put. I'm not an Urban fan at all but I'm going to start saying it the way you did.
I'd rather play Oregon than Bama. And it's not close.
Eye test? It's called scoreboard.
There will never be worse losses than Iowa and Purdue. NEVER!
(I'll get over it someday)
It matters tremendously for Bama.
The 1983 Nebraska Cornhuskers were the best team I've ever seen.
Wanna bet Ryan is just as intense in year 2?
I don't disagree with your assertion regarding Malik's athleticism.
You're also right about Werner biting. It's unlikely to have resulted in a TD. It was set up nicely by an earlier call.
Do you think they should put Malik out there on the wheel route? What with him being a freak athlete and all.
The Article photo is gold. What an effort by Crowley that was completely unrecognized. I'm thrilled he's ok.
That play was a gem.
That was not an easy catch, but was made easily.
Chugs stood in there under pressure to drop a dime.
Jones was beaten on a blitz. Getting that on tape is invaluable to his growth development.
They were inferior last year too.
The challenges of leading in good times are often greater than when your back's against the wall. Complacency and lack of focus are destructive (Purdue/Iowa).

I've seen enough from Day to comfortably pass judgment. I understand your need to see more.
Intellect over emotion. He appears to be in complete control of the team and himself. He also seems to put the program before all else.
I think it's the identical thrill as being pretentious.
This.

I love all our guys. Go Bucks!
He only had 3 sacks. Coan sacked himself once, just to avoid contact.
This is not true. Sometimes it's super easy. Especially when you're significantly better.