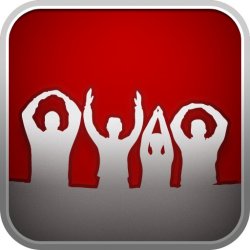 MikeTheBuckeye
---
Raleigh, NC (via Columbus, OH)
MEMBER SINCE June 19, 2014
Favorites
SPORTS MOMENT: Ohio State's 2015 post season run
COLLEGE FOOTBALL PLAYER: Braxton Miller / Michael Thomas / Ezekiel Elliott
COLLEGE BASKETBALL PLAYER: Evan Turner / David Lighty / Aaron Craft
NFL TEAM: Cleveland Browns
Recent Activity
Completely agree. A lot of times when players run that blazing 40 time or seem to fit the jitterbug mold, they find themselves tripping over their own feet or simply play a step ahead of the game (i.e. ignoring ones blockers and trying to force plays where there are none).
But Braxton has at least an extra year of experience on just about everyone in this draft class and that combined with all of the overtime he's spent learning the ins and outs of the sport I am convinced he is one of the most equipped players to make an impact on the League. He is truly a pupil of the game and his dedication shows with all the extra time he puts in during the offseason with the likes of George Whitfield while he was a QB as well as his secret sessions with Coach Smith/Michael Thomas in his attempt to make the QB-WR metamorphosis.
The heart, mind, and physical traits are all there. In my eyes he's a sure thing and someone will be glad they took the chance on his lack of statistical production because this kid was born to ball.
Most of the attention goes to Bosa or Cooper on the line but after watching the tape on Keandre Jones I am convinced he has legitimate star power. Those hits are sure to catch some eyes down the line. LBU landed another future NFL talent.
I hate the Giants as an organization. I desperately want another team to scoop him before them. Any team, really.
This is my mentality to a T. Its not about when you go but where and what situation you walk into. I don't expect him to go in the first round, and in all honesty, I don't really want him to. Too much expectation is put on first round draft picks. Besides, I believe Michael Thomas is the more polished WR right now anyways.
Can't wait to see my BasketBucks in the pros. Keep it up guys, proud of you.
Charlie strong did it too I believe. It's the mans first year at the program. don't think this is that abnormal or necessarily a bad thing. I would probably do it the same way. You gotta be able to take inventory of who you got on your team and who is willing to put in the work.
They've been known to tame elephants too
*cough cough* Five stars.
A failed NBA career opportunity with the Miami Heat and ubruptly shipped off to Europe to be passed around to a new team, new country each year. I hope there's no correlation.
It's past "this guy is gonna be special one day..", he already is. He reminds me a lot of how Steph plays. I just wish that last shot was an ally-oop instead.
I'm 21. I still need to ask when the last time TTUN was revelant.
JT at QB, Braxton at H, with Cardale to spare JT and change up the pace. Let's see those fulls defend that.
As we have the highest ranked class and star average in the B1G.
But I completely agree with you. Urban has possessed a no-nonsense attitude here at Ohio State and aside from a trip too many to the Grown n' Sexy lounge I'd say we've been winning both on the field and off it.
Love listening to him postgame. Very aware of what he is doing well and not so well. He will definitely find success here in the NBA.
Power run I hear? Yes please.
I went to The Game last year (it was awesome, needless to say) and some fans of TTUN in my section repeatedly tried to get under the skin of any Buckeye they could. It almost got physical before the two men were escorted out of the stadium. So much pride for such a lousy team.
Disgusting.
Noah Brown, Raekwon McMillian*, Curtis Samuel*
*I'm a cheater too
Bazinga