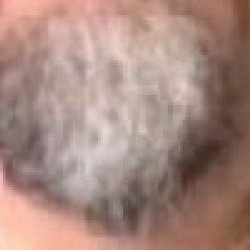 MikesChinHair
---
MEMBER SINCE October 05, 2014
Recent Activity
Hope fully he just goes there to see a friend or a girl...
I wore them too, every LB on our team wore forearm pads, and most wore elbow pads.
Yep, I think we all would like to see him break out ala Reggie Bush!
That just means more people are lying about their drug use.
I really didn't think it was that bad...until he just got up and left. In fact, if he would has have said, "excuse me, I have to cut this short", or anything to that nature, I think it would have been fine.
I think it is weak, but it is not my call.
Also, can you Private Message people on here? I did a search and nothing came up. I thought I would ask here, didnt want to start a whole thread on it.
That is what I was talking about... I think some of those kids could easily play FCS football.
Just how good are the players that go to Mt. Union? It makes you wonder because they dominate in a way I have never seen at any level of sports.
Are these kids border line D-1 kids that decide to be a big fish in a small pond? Not taking anything away from the program, the coaches, and most especially the players,all have shown time and time again they are top notch.
I hate ND more than Michigan, I really do. It is probably because I have met some cool Michigan fans, but never any cool ND fans. I dont know when my hatred for ND began, as I liked them as a little kid, but no really, I hate ND and hope we beat them to the point where Kelly asks for a running clock.
A brother. At least I think he does. A while back a Nkemdiche was in the hospital, and I think it was this dudes brother.
I wouldn't do the fake tickets thing. No one like that kind of stuff.
Maybe not, they might let Peppers do a bunch of reverses and stuff.
In, I will watch the games this time.
Wow!!! Thanks everyone for all of the help. Really appreciate it!