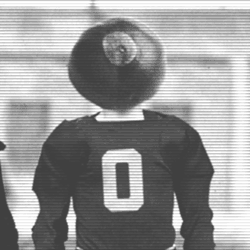 Mikefletcher24
---
Member since 18 September 2011 | Blog
Recent Activity
Goodbye 16...you were one of the best ever
He will find out soon enough
Prayers for a full recovery go out to him. From watching him at Ohio State and for the last few years iin the pros, I was always wondering if he was going to get seriously injured someday. The speed and the ferocity that he brought to his tackles at times made me worry for him. I love, played football and I've been a Buckeye fan since the late 60s. But lately I've been looking at the game a little bit different. The Sight of him on the field trying to roll himself over and then realizing that something was seriously wrong was heartbreaking. The way that he came in to that tackle with his head down and with all the force that he had behind it certainly lead to his injury. As I am typing this I am watching my youngest son practice soccer. He's mentioned football a few times but I tell him that I would prefer he not play like his older brother. Hopefully we will get some good news soon. The fact that they haven't released any more good news is a little bit worrisome. Prayers out to him and his family
I coached football for many years, and games like this where the talent level is equal or close to equal. You can't make stupid mistakes and give up big plays.You also need a few breaks. It's definitely not over. But we are going to need some of those lucky place to go our way.
Captain obvious. We need a stop here
Its a shit sandwich people, we all have to take a bite
Durkin looks like smug little rich kid that everyone wanted to pound on the playground
gus johnson...trojan horse
I don't really give a shit who plays quarterback as long as we beat Michigan.
I noticed the same thing.. turns completely around when he anticipates contact
Is it me or does Borland look like he's just in a better position Than Worley in the first two games? Lesser talent he's going against for sure..but
D line is legit..men vs boys
If I was an offense coach against the buckeyes I would do the exact same thing
They probably won't put Haskins in. If he starts zipping the ball around the house it's only going to make the calls for him to play louder.