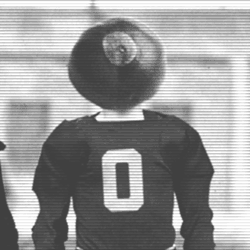 Mike Rockstedt
New Jersey
Member since 07 August 2014 | Blog
Working for this wonderful site has always been a goal of mine. I am going to work to achieve the standard that others before set for this site, while also incorporating my own unique skills and techniques to further better the site. I am excited for this opportunity!
Favorites
NFL TEAM: New York Football Jets
NHL TEAM: Devils
NBA TEAM: Lebron And the Nets
MLB TEAM: Yankees
Recent Activity
Sure no problem. Alex Stump (Kentucky), Jerome Baker (Florida), Mirko Jurkovic (Nebraska), Branden Bowen (Utah), Robert Landers (West Virginia), Joshua Norwood (Cincinnati), Mike Weber (TTUN), and Kevin Feder (Miami, FL).
Eight is included the kids that decommitted from their previous school and chose Ohio State. To me, it is a flip. But if you are counting directly from the previous school to Ohio State, there are four.
Thank you guys for all your questions. I am going to try to do this more often for the readers, because really you make this site a better site.. Thanks everyone!
No it is just a good problem to have. With the current spread offenses and the way they throw the ball, it is never a bad thing to have another guy fresh in the wings ready to play.
This is not going to happen. Amazing talent, but not going to happen at Columbus.
No I just believe Harris was the guy they wanted at the beginning. Kept options open. Harris was never "definitely" out, it was just Ohio State needed to re-focus. Weber is the guy for this class.
The only one that might not end up in this class is Carlton Davis, but I'm not sure that is going to happen.
I really like our chances with him an I'm not sure who is even a close second. The success that Joey is having, helps a LOT.
Frolf, by a lot!!!! Love the game a lot. My buddies introduced me to it and we go quite frequently. It is such an awesome game.
I've got Beckner to Mizzou and Sweat leaning to FSU.
There are other aspects of the game besides the big play so yea.
I'm not sure they are "completely" out of the question, it is just a longshot.
Justin Layne and Austin Mack.
There a couple I could see. Not sure of specific dates but a couple could be Hausmann, Eichenberg, Guarantano, Mack, and Farrell are all recruits who could end it early.