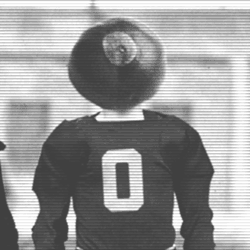 mightymatt
---
Member since 02 October 2010 | Blog
Recent Activity
You guys member when we had Zeke and Michael Thomas?
We're getting manhandled on the lines. It's hard to watch when our offense is on the field.
An hour ago? PFfft thanks for the almost-jynx
I don't really care tbh. They deserved that TD. He'll get chewed out for it I'm sure.
Oh goody, more time with Mark May.
Are you me? This is basically my list for Ohio coasters, although I think I'd have Raptor at #6. I'm with you 100% on Fury. I grew up near CP, but moved down to the Charlotte area for work. I was absolutely blown away by the Fury. It is my favorite coaster and it's not even that close. It made me feel like a kid again.
If Beck calls a similar game next week, he's gone.
So there were what? Two pass attempts for more than ten yards? Brilliant playcalling. Way to stretch that defense and test their weakest link.
Outplayed by scrub QBs, Horrendous, infuriating playcalling. I can't put on a defense that had to be tired after the offense couldn't hold on to the ball for more than a minute.