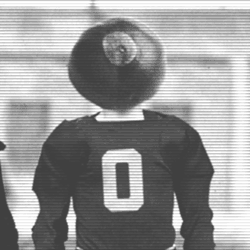 MichiganSuxx45
---
Member since 04 March 2011 | Blog
Recent Activity
http://www.dispatch.com/live/content/sports/stories/2011/03/08/0308-osu-to-hold-news-conference-tonight.html?sid=101
The world is not coming to an end :)
Who the source may be and why.....
Darrell Hazell- If it is a coach who is the source it would have to be one that is no longer depending on Jim Tressel for a job....
Urban Meyer- He may be setting up Tressel to get fired so he can swoop in to take over the program....
Kirk Herbstriet- He clearly has been trying to bring down OSU lately and this could be his best attempt......
Maurice Clarett- Did he make a deal to get released from prison in return to set up Tressel?
George Bush- Isnt everything his fault anyhow?
Charlie Sheen- I hear he is looking for a new job as well.
If this story is true and Tressel knew about it in April and didnt report it to anyone then OSU then the players who played al season would be deemed Inelgible by the NCAA and hence OSU would have to vacate the entire season. Sad but true.....