MichiganBuckeye222
Bloomfield Hills (via Detroit)
MEMBER SINCE July 18, 2013
It's me, Andrew and Mike.
Favorites
SPORTS MOMENT: comeback win against LSU...I will NEVER leave a game early again.
COLLEGE FOOTBALL PLAYER: George
COLLEGE BASKETBALL PLAYER: Lighty
NFL TEAM: Lions
NHL TEAM: Wings
NBA TEAM: Pistons
MLB TEAM: Tigers
SOCCER TEAM: What Is Soccer?
Recent Activity
He will make the Giants pay. Twice a year.
Three plays later, Fields completed a deep ball to Binjimen Victor, who leaped up for a catch against walk-on cornerback Lloyd McFarquhar, leaving him with nothing but green grass in front of him to run for a 98-yard touchdown, extending the Gray lead to 21-7.
Ba-Lak-ay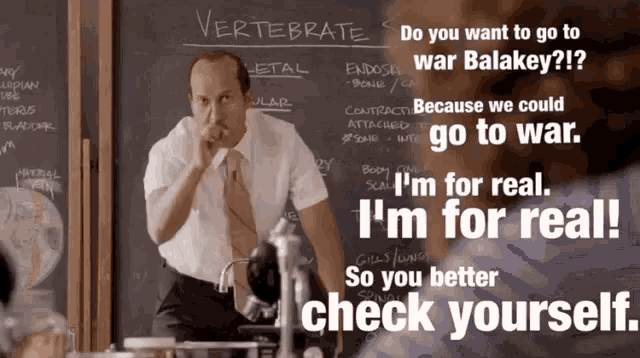 toms of maine could be the most god awful toothpaste ever.
The Schwartz isn't strong with this one
is there a whipped cream bikini involved?
If i'm being honest, I gotta say I feel guilty that I pay 1500 to a tutor for ACT prep, in order to help my kid get scholarship money. My kid isn't stupid, either...got a 33 on his ACT in his first pass without a tutor....But his friends all went through rigorous test prep and ended up with 34s and 35s....thus placing me in the middle of this arms race.
i cannot imagine how underpriviliged children can even get in to some of these colleges, as the test scores are a big portion...
from my name...i have those same michigan roots.
But equating his 40 time as a way to own Haskins is like saying Chrissy Teigen is better than Kate Upton because she has a higher IQ.
CT is hotter...and here's why.
after the looks fade (they always do unless you are Halle Barry), you are left with personality. CT has it in droves.
Kate Upton is great looking....but she doesn't compare in the least with CT.
I can get past the face, because the body is hot...and she has an exotic look...but the personality? Thats smoking.
similar could be said for #8.....
Derrick Green was also an OSU commit at one time.
I suspect that it wouldn't take much for him to stare that OSU had recruiting violations or that urban knew about Zach and covered it up. Just to be eligible.
Wouldnt put anything past this punk
My guess is that the OSU coaches know where he is going....and they have been discussing with other options.
Winning isn't everything.
—-Michigan men
Insert strory about nervous nuts.
because he is ours.
I remember being a huge Bill Laimbeer fan in the 80s...he was an asshole...but he was our asshole (The Pistons)
So does that also mean that I like the smell of my own NBA AllStar Game?
They were going to go to a bowl?
with the CTE issue, and the issue of paying (or not paying) players, I highly doubt that college football will be recognizable in 15 years.....
that was the one with JCVD, right?
I want this kid to win it.
I also wanted Justin Zwick to win it....until I didn't.
or former OSU player Grant Schmidt?