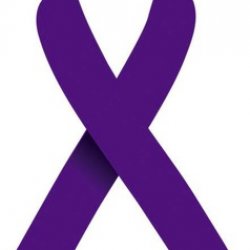 MichiBuck12
Grand Rapids, MI (via Strasburg, OH)
MEMBER SINCE January 08, 2015
Favorites
NFL TEAM: Cleveland Browns
NHL TEAM: Detroit Redwings
NBA TEAM: Cleveland Cavaliers
MLB TEAM: Cleveland Indians
SOCCER TEAM: America
Recent Activity
Coombs, Big Thanos, and Mike Thomas. Unbeatable.
The last time he played in The Shoe Sermon had 95 total yards and a touchdown as a freshmen. I can't wait to see what he can do now.
Well its true that the true fatality rate is not known. And it can only be lower than the official number. We know about 100% of the deaths. We don't know about 100% of the cases. When they tested over 3000 people on the Diamond Princess cruise ship they found that nearly 20% of people who tested positive had no symptoms at all. There was also a study in Iceland, where they did wide scale testing that suggested 50% of positive tests showed no symptoms at all. There is also a wide range of severity with this virus and many more have only mild symptoms. These groups of people likely won't be counted in the official numbers because they won't be tested. The actual fatality rate of this virus is therefore much much lower than the 1.26%. This is very good news.
I like Mack Browns idea. A lot of things are going to have to adjust. I'm also curious about baseball. Are they doing to restart spring training in May or later? It's going to be interesting. And as far as staying away from each other, the virus is pretty concentrated in densely populated areas right now. New York has half the cases in the US and most of them are in NYC. The good news is, the fatality rate is dropping like a rock. We are below 1.3% as of this morning. Last week it was 1.7% and two weeks ago it was 3%. You don't hear that in the news, I have to look it up and do the math for myself every morning.
Mike Tyson in his prime also did exclusively body weight exercise.
No. There is no chance Americans abide a 4 month quarantine. At some point the cure becomes worse than the disease. We are looking at 30% unemployment this month. 100 million people out of work and unable to put food on the table. This is not sustainable. We are learning more and more about this virus every day and as testing becomes available the recorded fatality rate is dropping like a rock. We also know that the majority of people with the virus have very mild or no symptoms at all so the actual fatality rate is likely exponentially lower than the official record says. The virus comes at a human cost. But so does unemployment and a tanked economy. When the human cost of the cure becomes worse than the human cost of the virus, the quarantine will end whether state governors like it or not.
Thanks man! They had some, and actually had a pretty decent price. Still more than normal but way less than everywhere else.
Getting Sermon is huge. I'm kind of curious how the coaches are going about recruiting. We were one of the first schools to shut things down because of the virus and yet we are crushing everyone on the recruiting trail. I know Ryan Day is great at adjusting to new conditions and he's a really innovative guy, but I look forward to this whole thing being over and reading about what they did during this time to keep things moving.
My local gun shop just posted that they got some in. I'm going to head there now. If I can't get any I might send you an email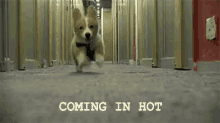 5.56 works too! I don't suppose you live in michigan though?
I totally agree with this too. JT was an all time great leader and and all time great Buckeye. But he was not an all time great quarterback and thats ok. I don't understand why we can't love him for what he was without trying to make him something he wasn't.
It's as if COVID-19 is a get-out-of-jail-free card.
Some major cities have even announced policies to suspend arrests except for extreme instances for the time being. So instead of "broken windows" theory, they're going with the "break my windows" theory. And then they wonder why guns and ammo are flying off the shelves. Talk about price gouging. I didn't want to hoard ammo, I just wanted to go shooting because my in laws have property and thats a thing I can do while still social distancing. But 1000 rounds of .223 is up to like $700. And even then, its back ordered with a two week lead time.
I have heard him say that for a long time. I think even when he was playing he said he had no interest in coaching. I have been plenty critical of him over the years but his knowledge and leadership ability are not things I have ever questioned about him. And thats what would make him a great coach. I hope some day he changes his mind because I think he could be a great coach.
This is likely going to be an unpopular opinion but its also 100% true.
Every time he beat Penn State was awesome. I also am particularly fond of his performance against Wisconsin in Camp Randall. That was a really gutsy performance as well.
I want to know when JT Barrett will return in a coaching role. He will make a great coach. I think coaching was always his calling.
We could claim the simulated national title and still have a more legit claim than UCF a few years ago or michigan in 1997.
It always amazes me too. I just don't get it. Only once in 5 years has Jim Harbaugh even gotten within single digits of Ohio State. Second closest was 11. Otherwise its 23 points and 29 points (twice). He loses to Ohio State by an average of 19 points. At what point do you step back and maybe stop talking shit?
I think it takes a very specific kind of person to coach or play for Jim Harbaugh. Because you're right, they definitely seem to be a "type".
Its funny, that hack writer claimed that after he finished his combine work and had some free time he would put together an analysis proving how sloppy Okudah was last year. Then he suddenly had a bunch of free time open up and we still haven't gotten his brilliant analysis. I'm sure he will claim that his time is now filled with looking for another job. But considering the fact that literally nobody else on earth saw sloppiness from Okudah, it would seem to me that proving it would be the best job application possible.
I'll take the Buckeyes on every single one of those lines and give me Alabama over LSU too. LSU caught lightning in a bottle with Burrow and those receivers this year. And I like Coach O. But he's a very average coach and without Burrow LSU is going right back to their standard 9-3 regular season baseline.
To be fair, unless GV played basketball or football, there would have been classes involved.