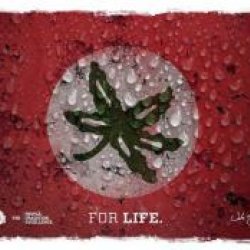 MichaelJ721984
from Massillon, OH
MEMBER SINCE December 16, 2013
Favorites
SPORTS MOMENT: Beating McKinley!
COLLEGE FOOTBALL PLAYER: Chris Spielman
COLLEGE BASKETBALL PLAYER: Evan Turner
NFL TEAM: Cleveland Browns
NHL TEAM: Columbus Blue Jackers
NBA TEAM: Cleveland Cavaliers
MLB TEAM: Cleveland Indians
SOCCER TEAM: NOPE!
Recent Activity
Massillon alum here. Jayden is a special ball player. Hoping he winds up a Buckeye.
I didn't brother. I didn't. I'm truly AWFUL at gambling. It's baffling. GO BUCKS!
How in the hell are we 3.5 point favorites? If anyone wants to give me Iowa +3.5 for any amount of money please let me know lol.
THERE IS NO GAMBLING AT BUSHWOOD!!!!!
Jump on the Browns train brother!!!
Hire me. I can't write and haven't the slightest clue about recruiting but if Brett McMurphy can get a job by being an idiot, so can I!!!
I hope whoever #28 is for Michigan returns for them
Totally forgot about Jackson lol. Thank you kind sir
I took OSU minus the points against Purdue lol. Tonight I took NW+15. Another swing and a miss lmao. Truly unbelievable
I took NW +15 with my bookie. This ensures a 30 point OSU win. I have not hit a game the entire season where I bet on or against OSU & I've bet their game every week this season. Has to be a record and I deserve a statue.
42-28 Hoban. Was 34-7 at half lol. Massillon made a helluva comeback to make it 34-28 with about 6 to play. Forced a 4th down to get the ball back but Hoban ran a fake punt got it and then scored to seal it. Gutsy call but it won em their 4th straight title.
As a Massillon fan, I went to the Massillon-Hoban game tonight (I'm still fuckin cold lol) Hoban is just unbelievably talented. Their OL & RBs are horses. Hope that Trayanum winds up a Buckeye when he graduates.
Bernie Lomax would be better than Billy Davis
Yeah I'm taking Michigan -2 on a parlay. Will be rooting like hell to lose the parlay but with our severe deficiencies on the D couple with the weather I think the sewer rats beat us. Fuck em either way. Never bet with your heart is what I was told and my head just tells me to take those pricks this weekend.
I hope to god we win outright and you win too. I have zero faith in that defense though.
Lol I was just messing around
Those kids are almost college aged now?!? Jesus.
I'll give you 3.5 and OSU for $100 if you'd like? This defense is so awful all Michigan has to do is make a few stops and this game is over. I hate to say it cuz I love our Buckeyes but that's the way I see it.
You ever try some rare chicken?
Fuck Michigan. Fuck Schiano & Davis. Trainwreck.
how many elite level coaches would allow Schiano & Davis to keep their jobs this long? Absolute garbage and downright embarrassing for anyone associated with OSU football. Hell even Stoops fired his own brother didn't he?