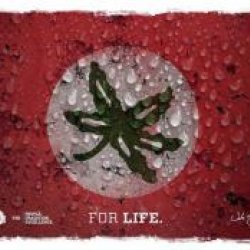 MichaelJ721984
from Massillon, OH
Member since 16 December 2013 | Blog
Favorites
SPORTS MOMENT: Beating McKinley!
COLLEGE FOOTBALL PLAYER: Chris Spielman
COLLEGE BASKETBALL PLAYER: Evan Turner
NFL TEAM: Cleveland Browns
NHL TEAM: Columbus Blue Jackers
NBA TEAM: Cleveland Cavaliers
MLB TEAM: Cleveland Indians
SOCCER TEAM: NOPE!
Recent Activity
You're the voice of reason sir. Totally forgot this happened in Cleveland and not some little no name town. Cheers.
Question for the masses.... I think I read they did a rape kit that evening of the alleged incident which was April 9th I believe. Can anyone tell me how long the results of those usually take to come back? He and the other 2 said there was no sexual contact so if it comes back with none of his DNA then hes fine. If it does come back with his DNA hes got some explaining to do.
Whoever came up with this must have been on one helluva cocaine bender... yikes.
I was actually going to recommend getting drunk and shooting bottle rockets. Well done for you sir. A true gentleman and scholar.
I'd trade the entire city of Cincinnati to the state of Kentucky for a half eaten bag of Skittles.
We don't draft Buckeyes in CLE. Robo was the last one and I can't remember who was before him. Would love Hooker to fall at 12 but even if it does we won't take him lol.
Just comment 30-27 on every FB post of his. That's all that needs to be said. If he responds just comment 30-27 every single time. Nothing more.
The Browns need to start doing some illegal shit.
When EGW was a Bulldog (Go Tigers!) and committed to us I immediately thought he'd be a star in the slot. Kid was and probably still is electric with the ball in his hands. With that being said, coach Meyer and Co. know much, much better than I do. Would like to see him at least get a shot at returning punts though.
I'm calling the law on you.
Don't they still have Wimbush?
I know there's a risk of injury but I'd rather play (and obviously win) bcuz that's an extra week of game experience away from home for all the young guys we have.
Well, I took Bama -17 on my parlay so I'm hoping they win by 18 or more. A&M isn't all that good in my opinion.
My biggest takeaway was after reading the open threads during the game is that braxton2devin had a complete meltdown. I hope he was drunk or is just a teenager who doesn't know any better. What a wreck.
I can. It was about 5 years ago and within 30 minutes I took THE nastiest dump of my life. Felt like I released Satan.
I'm always curious why David Shaws name isn't mentioned for some of these jobs. He's done a wonderful job at Stanford (continuing the success that douchebag up north started) Has he come out and said he's a Stanford lifer or something?