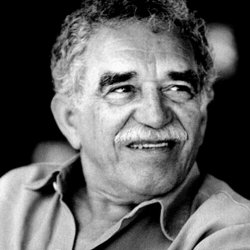 MiamiBuckeye
North Miami, FL
MEMBER SINCE September 15, 2016
I'm an adjunct instructor at Florida International University, recently graduated with an MFA in Creative Writing. Never been to Ohio but my family is a Buckeye family so I bleed Scarlet and Gray.
Favorites
SOCCER TEAM: US National Team / Borussia Dortmund / New York RB
Recent Activity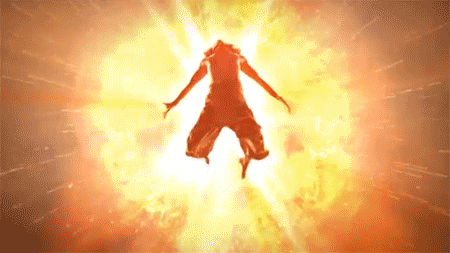 Wait, is a $170,000 annual salary not enough to be considered a "full-time job?"
Like, what lifestyle do these refs live that they can't get by on that kind of money?
If the offense "takes a step forward" after this last season's performance, we might score 60+ PPG
Obviously I hope we continue to dominate a Michigan and Harbaugh, but I get the feeling he's going to win at least once if he stays more than three years. Not next year though, Day isn't losing in his first season
There's always a chance we see them in the probowl together, though that's not a real game
I know it will probably never happen, but I want to see Joey Bosa join Nick wherever he lands once he becomes a free agent. Imagine two Bosas combining for sacks in the backfield
How will the Meyer family survive on such a meager salary?
In the runup to the championship I saw a lot of TV pundits and sportswriters arguing that the Bama-Clemson series is "great for the sport" and that people can't get enough of it, but after a certain point it felt like they were trying to convince themselves as much as their audience.
I think Clemson is the problem. Bama is Bama, and has blue blood appeal, but Clemson is not a program with a storied history or a large, diverse alumni base. I think most sports pundits are secretly hoping that either Ohio State or Oklahoma can turn a corner soon, because both of those programs have the star power and history to make for compelling foils to Bama, which Clemson can't be.
I'm a big fan of fast food restaurants hiring for aggressive social media outreach. Anyone remember how on point Wendy's twitter game was for a while?
Players are getting bigger at almost every position. Makes you wonder if even the best teams from the 1960s and 70s would be able to even hold their own against a mediocre team from today given the disparity in the size, speed, and power of modern players.
This is a good point. I think the timeline of events and statements really doesn't line up in Tate's favor and pokes holes in the narrative he and his lawyer are trying to sell.
For some reason I'm now imagining Mattison lecturing Ryan Day while Day wears one of these hats:
Live look at Tate Martell:
Lots of DVs in this thread, which I find shocking. How can Tate still have fans on this forum? I understand those who aren't interested in bashing him, but defending him at this point is an entirely different matter. I've said it before--Ohio State fans owe him absolutely nothing considering his entire contribution to Buckeye nation consisted of lots of hype, one really good passing sequence against Rutgers in garbage time, a bunch of failed read options in the red zone, and some Twitter drama.
I feel like granting Tate eligibility because his coach retired is setting a really ugly precedent. Coaches retire, that's not cause to transfer
Didn't his USF Bulls win a bowl game vs an SEC team?
I saw one of those for sale in an antiques shop in Florala, Alabama. Turns out you can buy a leg lamp for about $200
No arguments Buck-I-Guy is terrible, but the guy who photoshopped Willie Taggart into a lynching is probably worse.
Also LOL @ those classless Clemson fans
Edit: Although the Bama fan in the Reddit comment thread makes a good point: being terrible in person (as Buck-I-Guy is) is much worse than being terrible on the internet
I don't think Riley's success is just down to having two great QBs in a row. The fact that he was able to develop Murray into the baller that he became is proof of his coaching acumen.
Without Murray, Oklahoma will probably take a small step back, but not much. I think the absolute basement for Oklahoma next season is 10-3, and 11-2 or another 12-2 season seems more likely.
Don't think America has to worry about England poaching him
After hearing about how "Tate's a gamer" and "Tate's a real competitor " and "Tate might beat out Burrow and Haskins" and "Tate's never lost a game" the kid has proven all those notions wrong in the last few weeks. Goodbye, Tate, I'd wish you luck, but you probably think you don't need it
Also love the postures of the Plymouth Argyle players. They're like "damn, did that really just happen? I'm not even mad."
If his odds are this good when he hasn't even got his eligibility think what his odds would be when it's granted