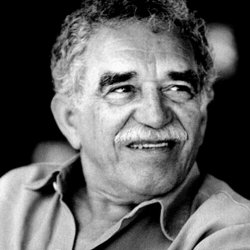 MiamiBuckeye
North Miami, FL
MEMBER SINCE September 15, 2016
After receiving my MFA in creative writing at Florida International University in Miami and adjuncting there for a few years, I've now moved to Denton, Texas where I'm a teaching fellow and PhD candidate at University of North Texas. Never been to Ohio but my family is a Buckeye family so I bleed Scarlet and Gray.
Favorites
SOCCER TEAM: US National Team / Borussia Dortmund / New York RB
Recent Activity
45-16 Buckeyes.
Sparty gets a safety, Baron Browning gets a scoop-n-score or a pick six.
If those are the choices, I pick Maryland.
Best possible test for our secondary out of all the teams in the Big Ten.
Did anyone really miss the OOC games between P5 and G5/FCS teams this season?
I'd be all for reducing the regular season to 11 games by removing 1 OOC game, that way you get 1 tuneup game vs a midmajor and 1 marquee game vs a P5 team.
The screens worked against Indiana when we used them.
We just stopped trying them for some reason.
If we play Michigan we'll probably score 60+ points.
Of course we might give up 30+ (all in the second half, after going into halftime up 49-0.)
For Indiana to make the Big Ten Championship would be the most incredible achievement in that program's history, but it wouldn't be earned.
The B1G title game should be between the two best/most deserving teams from the respective divisions, and Indiana is neither with regards to the East Division. If Indiana had beaten us, it'd be a different story. I would not feel guilty at all if the Big Ten modified their (stupid) rule to give their best and only undefeated team a shot at making the playoffs.
If Fields was a threat to run I think we'd have put that game away by halftime. We almost did just that even with Fields in a brace.
Going to 8 teams will water down the competition, but it won't lessen the pressure all that much on most teams. Sure, 8 teams means the likes of OSU and Bama are basically always going to make it, but you still likely won't see any 3-loss teams nor that many G5 teams.
Last year an 8 team playoff would have meant Georgia (2-losses, P5), Oregon (2-losses, P5), Baylor (2-losses, P5), and Wisconsin (3-losses, P5).
2018 would have been 2-loss Georgia, 1-loss Ohio State, 2-loss Michigan (yuck), and undefeated UCF (a G5 team!)
2017 would have had no G5 teams and only 1 3-loss team (Auburn)
2016 is the same, with Wisconsin being that lone 3-loss team.
The others being Notre Dame and the Dallas Cowboys?
Hafley to Texas would be a smart move, which is why Texas won't hire him
That Team Up North (don't say the official name or it's a downvote)
I know this is probably tongue-in-cheek, but the whole "They Who Shall Not Be Named" shtick is silly. What, are we afraid of them or something? After we've beaten them 9 times in the last ten years?
I don't think NFL scouts/GMs care that much about whether QBs have won trophies. It matters, but not to the extent you're arguing it does.
Ask anyone if Lamar Jackson's lack of trophies at Louisville bothers them.
Alternatively if Notre Dame beats Clemson it will look like this:
1. Alabama
2. Notre Dame
3. Ohio State
4. Cincinnati/Texas A&M
And if Notre Dame beats Clemson AND Florida beats Bama:
1. Notre Dame
2. Florida
3. Ohio State
4. Alabama
In both scenarios I envision Ohio State vs Bama in the national title game
Actually the ACC has better odds of getting 2 in if Clemson beats Notre Dame than the reverse, because no one's going to put in a 2-loss Clemson team that got beaten by the same team twice and didn't win its conference. Clemson would be lucky to be ranked in the top 6 in that scenario.
If MSU wants to play that game we can just burn them with screens all game long.
I don't think they see our secondary as weak so much as they know it's not a good idea to take your time against Ohio State based on past experiences.
Getting the ball out fast on quick, high percentage completions is always a good strategy when you're playing a better team.
I mean, that's not exactly true.
Fields hasn't gotten injured. We haven't had a major off-field scandal (not since the season started, anyway). We're 4-0 and still have a chance at finishing the regular season 6-0.
Not saying things aren't bad, but to say "literally everything that could go wrong has" is far from accurate. Then again the definition of the word "literally" has changed over the last ten years from "actually" to "I'm being hyperbolic" so idk, you might be right in that sense.
Confirmed: no team has ever made the playoffs after losing to Michigan State.
Which is why, if Ohio State can't field a team vs MSU, we should forfeit against MSU instead of cancelling, and then hope we can play against Michigan and finish 5-1.
The committee would not ding us for that asterisk loss considering we'd have done it to save our Big Ten season and they don't care about games that weren't played.
Indiana without Penix vs Northwestern is a nightmare Big Ten Championship. It will end with a 9-6 scoreline and both teams will get blown out in the post-season.
It was a stupid rule. I don't know how they didn't see this possibility coming, that an undefeated team would be left out in favor of a 1 or 2-loss team that said undefeated team beat just because the 1/2 loss team got luckier with regards to COVID.
I feel like it would be really easy for the Big Ten to say being undefeated and having a head-to-head win over your competitor (Indiana) is better than said competitor having more total wins.
If a 6-2 Indiana wins the conference over a 5-0 Ohio State, I'll call the 2020 Big Ten title illegitimate. Even a 7-1 Indiana shouldn't get in over 5-0 Ohio State if that 1 loss was against Ohio State. Why would we punish a team for being unlucky with a pandemic?
NW could get to the playoff IF they beat Ohio State.
But that's the only way. Even a 9-0 Northwestern that beats Indiana really badly in the B1G CCG isn't going to be taken seriously if it never plays the only elite team in the conference.
This was a precaution to give us a better chance of getting the outbreak under control.
unless ALL our starters are out we're still more talented than either Illinois or MSU and not much less talented (if at all) than Michigan. I don't think the team is too depleted to field a team, just not willing to risk it for Illinois if playing Illinois puts The Game in further jeopardy
Penix is not a good QB, he just had a great game and our secondary had a historically bad one.