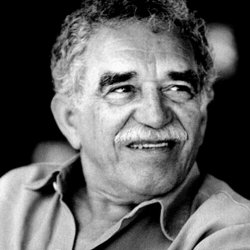 MiamiBuckeye
North Miami, FL
MEMBER SINCE September 15, 2016
After receiving my MFA in creative writing at Florida International University in Miami and adjuncting there for a few years, I've now moved to Denton, Texas where I'm a teaching fellow and PhD candidate at University of North Texas. Never been to Ohio but my family is a Buckeye family so I bleed Scarlet and Gray.
Favorites
SOCCER TEAM: US National Team / Borussia Dortmund / New York RB
Recent Activity
Do you think Nebraska will ever get back to the glory they enjoyed in the 90s?
Being favored by 15 on the road seems like a vote of confidence to me.
I actually wouldn't take that bet right now if I were a betting man--not because I don't think we can't absolutely demolish Nebraska, but because I don't think it's close to a given. Anything can happen on the road.
I see this being a game that's close until it isn't. Ohio State pulls away in the second half and manages to cover.
I think the voters overreacted to LSU's win over Texas, which is going to start looking less and less impressive when Herman's team finishes 9-3 or 8-4.
LSU also seems to be benefiting from the "Oklahoma effect" where defensive frailties are completely swept aside as long as a team puts up huge scorelines. Right now I'd take us over either LSU or Georgia in a heartbeat. Whether we're better than Bama or Clemson I don't want to speculate, but UGA and LSU look like paper tigers to me.
Takeaways:
1) We are in the driver seat as long as we run the table. Putting us over Oklahoma is huge--I don't envision a scenario where they can leap us now assuming we run the table--they have all but one game against good opposition left on their schedule, a Texas team that isn't nearly as good as the Wisconsin team we'll play in a few weeks. And the kicker is that if they win that Texas game, they'll very likely play them again in the Big 12 CCG, which ends one of two ways: either they lose to Texas, which eliminates them, or they beat the same Texas team again, telling the committee nothing they didn't already know. We also will likely play a rematch game in Indy (unless Iowa pips Wiscy), but, once again, I believe Wisconsin to be a more impressive team than Texas.
2) The SEC center cannot hold. Only one of those teams can possibly reach 13-0, and my money's on Bama. I also think that Auburn and TAMU are going to upset at least one of the Big 3, and Auburn will take care of itself because it's just not as good as its record or ranking would suggest.
3) Notre Dame isn't dead yet, but they'll need help to get back into the playoff now. If Ohio State, Oklahoma, Clemson, and Bama all run the table, which is possible, there's no conceivable way even an 11-1 Notre Dame can get in. In a scenario where Ohio State loses a game, say the game against Wisconsin, and then avenges that loss in Indy, Ohio State still has one more win than ND plus a Conference Title. I think the same is true with any of the other teams I've mentioned. Besides that, I don't think Notre Dame is finishing 11-1. I'm picking USC to upset them and kill off their hopes and dreams.
I'm surprised by how good our defense has been. Day made the right hires across the board, and retaining LJ was huge.
I think we're better set to make a playoff run with Day than we were with Meyer the last three seasons--Meyer, good as he was at his best, just wasn't at his best the last three seasons, likely due to his health concerns and his unfortunate loyalty to certain underperforming assistants. Day doesn't seem to have that baggage--he's young, amped-up, and on the cutting edge, and that's trickled down to the staff and players.
I see this game being close early, through the first quarter at least. I also see Ohio State absolutely dominating either the second or third quarter and never looking back.
45-20 Ohio State, with 24 of Ohio State's points coming in one quarter.
I'm not really scared of any realistic option, at least not in year 1 or 2 while the new guy is still saddled with Harbaugh's dross. It's in year 3 that a solid coach could turn Michigan around and make them into a contender again.
You should probably see someone about that.
Hmm...maybe you're right.
Sub-Commander Chu-Chu looks like a decent adjutant and emergency replacement if something were to happen to Feeldz
Buckeyes Still Not as Good as LSU in Expected 71-point Win Against High School Team
I'm pretty sure it's a federal crime to murder that many hawks.
Go Buckeyes! Beat Nebraska!
I fear we might be two injuries (FIelds and Young) away from being a borderline top 15 team. But maybe that's just my anxiety talking
Order has been restored to the restive province?
I believe the original plan was we'd be playing TCU right now, but TCU (Gary Patterson) backed out
Outside of Taylor I don't think this Wiscy offense is all that great.
I think Michigan is just garbage, a borderline top 25 team at best
This Schadenfreude is of excellent vintage, nose, and character
Pizza, cold or otherwise, is a perfectly legitimate breakfast food. In fact within the next ten years I think it will cease to even raise an eyebrow when someone has pizza in the morning.
None of them (except guys like Desmond Howard) actually believe it.
Opinion-based news (which is basically 95% of sports news) relies on two things primarily: (1) reinforcing what people already believe and (2) stirring up controversy with an interesting or surprising claim
The second one is at play whenever X analyst predicts Michigan beating Ohio State. You generate absolutely no interest/clicks from saying "Ohio State will probably win again this year."
That said, logic tells us that if you keep predicting something every year, eventually it will come true. Michigan will beat us one day, though I don't see it happening as long as Day and Harbaugh are coaching their respective teams.
Is this poster supposed to make us feel sympathetic for the Redhawks?