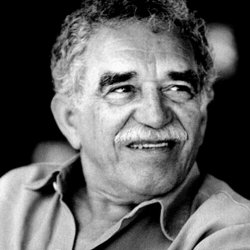 MiamiBuckeye
North Miami, FL
Member since 15 September 2016 | Blog
I'm an adjunct instructor at Florida International University, recently graduated with an MFA in Creative Writing. Never been to Ohio but my family is a Buckeye family so I bleed Scarlet and Gray.
Favorites
SOCCER TEAM: US National Team / Borussia Dortmund / New York RB
Recent Activity
It's not a song you hear anymore, which is a shame.
Classic Sounders--now if only they could start winning before midseason
I have ESPN+, which I got so I can follow MLS. $50 a year or $5 a month isn't terrible.
In terms of stream quality/reliability, it's okay. My major complaint is that the streams crash all the time and have to be refreshed, and they also gobble up my computer's visual memory and slow everything down.
I'm not sure if ESPN+ makes that much sense if you're purely a CFB fan, but if you like NHL, MLB, golf, and soccer, it's a pretty good deal.
'Member when our biggest worry was if Haskins would be ready? 'Member that?
Looks like the Florida-Ohio pipeline is for more than just recruits.
At the same time, if we only lose one game in the regular season, Maryland is probably a good one to lose--losing to TCU deprives us of a signature OOC win, while losing to Michigan, Michigan State, or Penn State all probably cost us a trip to Indy. Not saying if we roll into the Maryland game 10-0 we want to lose, but losing there would definitely sharpen us up for Michigan, sort of how losing to Iowa sharpened us up for Michigan State last year.
I wouldn't be scared of Oregon State unless we were missing our entire coaching staff.
Are we talking about the same Urban Meyer who on more than one occasion in tight games would run JT until he was literally too injured to move?
North Miami, FL, but currently visiting the family in Niceville, FL in the panhandle
It's okay if losing to Michigan would tarnish winning a NC in your eyes, but if you'd trade the national championship as a 13-1 team for beating Michigan, you're giving Michigan way too much space in your head.
Just shut them down with two words: National Championship
Columbus needs new ownership--their ownership and FO is clueless and unambitious, which isn't fair considering how good the team and fanbase are. Of all the low ambition/incompetent MLS franchises (of which there are many--tbh, only Atlanta, Portland, LAFC, the New York teams, Toronto, and sometimes FC Dallas and Seattle Sounders have any idea what they're doing), Columbus has by far the best on-field product and fanbase.
Thanks for your support, Mercy!
Puck Frecourt, Save the Crew
Okudah looks like he has the build to be an incredible futbol winger. Meanwhile Garrett looks like he's ready to go to Siberia and wrestle some bears.
He also has a great series of cooking videos.
Yeah, I enjoy a lot of their covers.
On a similar note, "Black Violin" is another great classical/fusion musical experience.
Thanks, SP.
I wonder how many songs in total I've featured throughout the run of this medley. At least 300...
Jordan Fuller is Sinbad's nephew. What deep-cut trivia.
Great post, and absolutely necessary. The toxicity on this forum the last week or so has been disheartening.
This comment thread and the UV/DV record indicates Zach Smith still has some fans on this forum.
Which is...weird.
Waiting for someone to connect Meyer's lack of preparation with his psychology degree
We're not out of the woods yet, this post is a little premature.