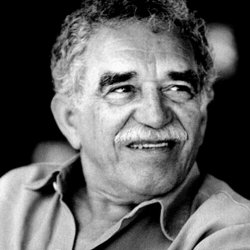 MiamiBuckeye
North Miami, FL
MEMBER SINCE September 15, 2016
After receiving my MFA in creative writing at Florida International University in Miami and adjuncting there for a few years, I've now moved to Denton, Texas where I'm a teaching fellow and PhD candidate at University of North Texas. Never been to Ohio but my family is a Buckeye family so I bleed Scarlet and Gray.
Favorites
SOCCER TEAM: US National Team / Borussia Dortmund / New York RB
Recent Activity
*Overstate, doh.
Don't post after giving blood.
Wade is the difference between making the playoff and winning it all, hard to understate how massive this is.
Fingers crossed Iowa and Nebraska.
We owe Iowa payback, and Nebraska games have always been fun (for us I mean)
I have no belief in Penix's ability to stay healthy for a whole season.
Morgan is the only QB in the Big Ten where our secondary's inexperience would concern me.
Let's play Michigan Week 1 and Penn State Week 3 so that by the middle of November we're already Indy-bound
Don't sleep on "Football is Back," they have a ton of returning production
No conference is going to vote to keep the Big Ten (Ohio State) out. It's like firing a nuke—if you were feeling rather Ahab and wanted to stab from hell's heart at someone sure, but imagine the long term consequences of burning that bridge. I know y'all hate the Big Ten right now but it's an incredibly rich and powerful conference that would be a terrible enemy to make
It's still going to be the big event because (1) it will have the two best teams from the conference and (2) an actual trophy will be at stake unlike in all the other games where they're playing for bowl game seeding/bragging rights.
If Ohio State wins the national title, they'll be the first 11-0 champion since Oklahioma in 1974
Can you say 11-0 National Champions Ohio State?
hopefully you're not living anywhere close to elderly or immunocompromised people
All other things being equal I might think you're right, but remember that basically every other team has also had its share of losses. Clemson's top returning receiver is also their top returning rusher in Etienne, and their O-line is completely depleted, while they have no proven stars on defense (plenty of talent though). Alabama is running with Mac Jones at QB, which could be fine, but is probably not going to win a national title against the likes of Lawrence or Fields.
In the Big Ten, Penn State had their best player sit out.
Like I said, this is a season of asterisks. Without Wade we are still favorites to go undefeated in the Big Ten and make the playoff.
Honestly I'm not too hurt by the news.
This season was always going to be weird and asterisk-laden, and even without Wade and Davis we're still unquestionably the best team in the Big Ten and one of the three best teams in CFB.
Now if Fields declares...
I vote to let Cincy in. They'd actually be the 4th best team in the B1G East right now.
If football is back on for OSU I can spend the next month casually hate-watching the SEC and praying for Clemson to stumble.
Ehh. "Non-profit" is a meaningless distinction when it comes to universities. If they were really unconcerned about making a profit they wouldn't be expanding enrollment every year when their campuses are already horribly overcrowded (this describes so many universities there's not even any point in me specifying which ones)and they wouldn't be criminally underpaying their adjunct faculty while squeezing their students for obscene tuition.
Officially they're not in it to make money, but their operations tell a different story. Every university wants to turn a profit, not all of them do, but not for lack of trying.
Anyway, that's my disgruntled academic rant.
Speaking from experience in academia, every single administrator in higher education across America is a dedicated capitalist. Profit, profit, and not getting sued are their top three priorities.
Haskins' game was a microcosm of his 2019 season: terrible start, shades of promise, and finally some moments of beauty. It was by no means a jaw-dropping game from him, but I believe after his terrible 1-7 start he ended up throwing for something like 70% with no interceptions.
Chase Young was unsurprisingly impactful.
Dobbins had a game.
If there's only 4 P5 conferences, then the committee's job should be really easy this year:
SEC, ACC, and B1G champs get in, Oklahoma gets to play the Canadian national hockey team, 4th spot is decided by a raffle between the 2nd place teams from the B1G and SEC.
October 17 start with a CCG in "late December."
So if "late December" means December 26th, then that means either a 9 game schedule with 1 bye week or a 10 game schedule with no byes, and if "late December means December 19th, then an 8 game schedule with 1 bye or a 9 game without any byes.
10-0 B1G Champ Ohio State definitely gets into the playoffs over the SEC runner up, I'm a little less confident in a 9-0 Ohio State getting in over teams that have played 10+ games though.
I think by the standards of most OSU fans I've been very calm throughout this process. I'm not for instance in the camp that wants to murder Warren or exile him to the Wall to fight Wildlings (Canadians) for the rest of his life.
I do however have a towering hatred for the hypocritical pundits who are deadset against the Big Ten playing while covering the ACC and SEC as if those conferences play on a separate planet where there's no COVID. If you're against the Big Ten returning to play, then you should be fighting just as hard, if not harder, to get the ACC and SEC and Big 12 to shut it down. I can only conclude their hypocrisy arises from one of two reasons. Either: 1) they believe that playing any football is a bad idea, but they're contractually obligated to promote games that are actually happening and thus must bury their reservations when covering ACC/SEC/B12 games, or 2) they just hate the Big Ten/Ohio State. Personally I'm inclined to believe it's 80% #1 and 20% #2.
Probably going to get DVed to oblivion, but I think Ohio State fans are making a lot more out of the cancellation's long term impacts on the Big Ten brand than will probably shake out. By 2022 no one outside of the Big Ten will even think about it, it'll just be Ohio State (and maybe PSU) fans who talk of "what could have been" in 2020.
Wow I get DVed for pointing out how irrational everyone's being.
I swear, y'all are children.
Look, I would love for Ohio State to play meaningful football this fall, but I'm seeing a lot of grasping at straws on this site, as well as people demonizing/delegitimizing any source (calling The Athletic Nazi propaganda, seriously?) that doesn't confirm the wishful thinking that there will be a season, while conversely embracing any information, regardless of its credibility, that confirms their hopes.
I'm not saying there won't be a season (and I really hope this vote is real and happens tomorrow and that we get to see October football), but folks on this site are acting absurdly desperate. At the end of the day it's not a matter of life or death.