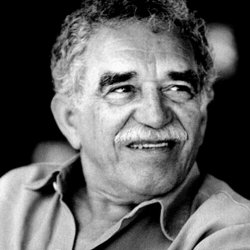 MiamiBuckeye
North Miami, FL
MEMBER SINCE September 15, 2016
After receiving my MFA in creative writing at Florida International University in Miami and adjuncting there for a few years, I've now moved to Denton, Texas where I'm a teaching fellow and PhD candidate at University of North Texas. Never been to Ohio but my family is a Buckeye family so I bleed Scarlet and Gray.
Favorites
SOCCER TEAM: US National Team / Borussia Dortmund / New York RB
Recent Activity
Says something that the best play of the game was like...the third play of the game
Chae-Yong can't wait to get back into action with his space marines
This game against Rutgers was just a bad game. That's all it is.
I had a lot of fun in the blowouts against Indiana, Cincy, Maryland, Northwestern, and Wisconsin. This game was just butt, with a few bright spots (mostly in the passing game before we pulled Fields)
Eww...I heard rumors about that but I didn't know it was true.
Dae's intern will go on to great things: his ashes (after cremation) will be incorporated into a small golden paperweight for Dae's desk to hold down his important non-paper desk items (because they don't use paper documents in a scifi universe)
On the other hand, you better bet the Bucks will be motivated to show up and show out against Penn State next Saturday
That was the least entertaining and most frustrating game of the season. (And yet our starters still shined)
Our backups need to do extra practice over the next week.
Olave is our best receiver hands down. We're going to be downright sick next year with him, Wilson, and Fleming
Put in Hoak, the Chug train is derailed
At least no one else but Buckeye fans are watching this game.
"We don't have backups, only more starters."
I think this game is teaching us otherwise.
It turns out that @Rutgers was this year's road game stinker. Who'd have seen that coming?
I like that the tight ends are getting some looks
I feel horrible for Tua. He might be done for good after that injury
As for Bama, I think we can eliminate them from the playoff now--no way a non-SEC champ with Some Guy at QB gets into the final four
Cristiano Ronaldo deserves to be injured, that's all I'm saying.
I'm also okay whenever Draymond Green is injured
Special teams has been garbage this game
Lol what the fuck? This team needs to wake up
These Rutgers players have mothers, I hope the Buckeyes remember that and don't beat them up too bad
I feel really bad for the Rutgers players who have to be here. They deserve a coach who's going to make them at least semi-respectable.