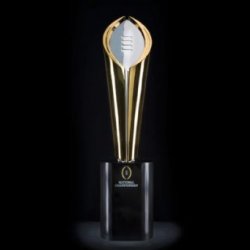 mfelten
---
Macomb, MI (via Cleveland)
Member since 20 December 2011 | Blog
Living behind enemy lines. You should see the look on all of my TTUN and Sparty students' faces on the first day of school when they walk into my Scarlet and Gray classroom.
Favorites
SPORTS MOMENT: Hit game winning shot in overtime in third grade to win 7-5.
COLLEGE FOOTBALL PLAYER: Troy Smith
COLLEGE BASKETBALL PLAYER: Aaron Craft (and it's not close)
NFL TEAM: Browns
NHL TEAM: Red Wings (as little as I care)
NBA TEAM: Cavs
MLB TEAM: Tribe
SOCCER TEAM: Really?
Recent Activity
No need. I'm at a great school. I work with great people. I get more college football trolling opportunities than anyone you know.
I teach in a school in the state up north. (No one there but me likes how my classroom is decorated.) That Evan Turner game took place during school hours. Over half the teachers had the game on during class. It was awesome to hear the whole school cheer when TTUN went ahead and then be silenced when The Villain's shot went in.
Could Blue Smith play basketball too? Please?
As much as I am entertained by anyone throwing shade at Harbaugh, Uncle Rico here needs to chill out a bit.
Hats off to you for raising such an outstanding young man. Best wishes to your family in the future. I would love to see him back on that sideline as a position coach some day.
I'll believe that one when I see it.
All my Beck'ses live in Texas.
A preferred walk on is when they invite you to join the team without a scholarship.
A regular walk on is where your friend dies so you have a breakdown and go to a junior college next door to the school you want to go to for two years. Then you show up at practice and try to make the team. The coaches try to use you as a cheap motivational ploy for the good players, who all hate you. You get one lousy tackle in your entire career and they carry you off the field sarcastically. Then you embellish the story and they make a crappy movie about it. Then you get in trouble with the SEC for trying to inflate the stock price for your crappy sports drink company.
"Considered the eighth-best safety and No. 69 overall prospect"
Banner year for safeties I guess.
I root for a school in Ann Arbor. I am a graduate of Concordia University.
They haven't done much yet, but the minute UNC-Charlotte hired Mark Price they became my second favorite B-ball team.
Also as many have said I want to see heir apparent Tom Herman do well.
I understand tattoo removal is painful and expensive.
I'm picturing OSU scoring a TD to go up 20 with a minute left and a bunch of furniture store customers screaming at their TVs to go for 2.
Urban will take the Buckeyes to the White House at least once in each of the next four presidential terms in office. After that, head coach Tom Herman will take the Buckeyes to visit the Meyer administration in the White House.
I am a teacher and every day there is a big snow predicted I always try to convince myself that there will not be a snow day and that I shouldn't get my hopes up. That way I am pleasantly surprised and not disappointed when it doesn't happen.
This is pretty much the same thing.