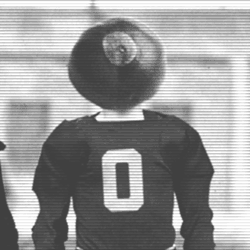 Mercurius
---
Member since 24 January 2013 | Blog
Recent Activity
Does anyone know if Cox is still making a visit to Columbus this weekend?
Does Okudah have a date set for his announcement? Keep the momentum going!
Two horse race for Browning. OSU and Alabama:

Seems to be even now and we get the last visit: https://www.seccountry.com/alabama/crimson-tide-recruiting-2017-class-baron-browning
The Lodge at Old Man's Cave has a big screen tv in the back and wifi. Sure you could figure something out there. Really great bbq too. The chef used to be the Executive Chef at OU and before that had a great restaurant near Athens called Big House Chimney. They also run the restaurant at the Lodge at Lake Hope.
http://614now.com/2016/columbus/columbus-drops-share-the-road-signs-for-bikes-may-use-full-lane
http://codes.ohio.gov/orc/4511.55
http://614now.com/2016/columbus/columbus-drops-share-the-road-signs-for-bikes-may-use-full-lane
https://www.columbus.gov/publicservice/bicycle-program/Bicyclists-and-Motorists-and-the-Law/
CoCC 2173.10 Riding bicycles on sidewalks.
(a) No person shall operate a bicycle upon a sidewalk, except for children's non-motorized vehicles as defined in section 2173.015 (A)(2), and at locations that the Columbus city council designates as bikeways or shared-use paths.
(c) Whoever violates this section is guilty of a minor misdemeanor.
We are making a late push for the Switzer Sweep!
I just want to say sorry that I saw you at the Championship Celebration when you were trying to be incognito. Did you really hate playing hide and seek when you were growing up? I seems like it would be hard for you to hide.
No mention of Erick Smith? He caught about as many of Cardale's passes as anyone and was on the other team.
He does have a very Gary Busey vibe about him. He might of been hit in the head one too many times in his professional days.
If I were sexually attracted to preppy boys, instead of easy going cute girls, I would have definitely gone to Notre Dame. Nothing wrong with that.
Who is our top realistic target for OT now?

That's how I feel too. I feel like those two are going to be the difference between having the top recruiting class and a top five class. In Ed Warinner (and The Slobs) I trust--but it will not be long before Ed gets his own ship to sail.
From 247: "I can make good decisions," Wallace said. "I'm willing to do anything for the team. I'm a true dual-threat. I can make the throws or if the team needs me to I can run 90 yards. Most of all I distribute the ball to the playmakers."
I kinda hope that Clemson and Tennessee are as good on the field as they are recruiting so we will be able to smoke them in the playoffs. Who am I kidding, Tennessee isn't getting to the playoffs.
Looks like Harris made a good choice. The whole depth chart in front of him is in jail.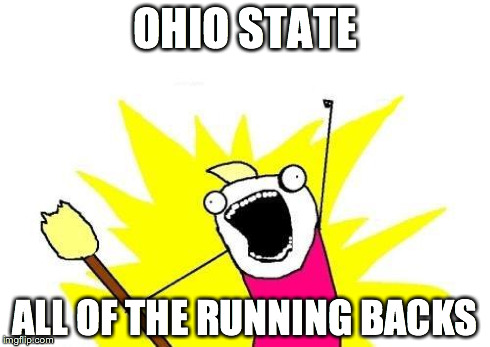 Lou Holtz is here today too; with Liam McCullough.
Great time at practice today talking with Coach Holtz! One of the wisest and most passionate men I've https://t.co/CZT0n979Ml

— Liam McCullough (@LiamMcCullough2) March 28, 2015
A couple booms would be great.
That said, it's not as nice as Hawaii, Key Largo, Bahamas and Cozumel.
If you don't mind the cold, Gilboa in Ohio is actually rather interesting. Paddlefish and trout galore.
http://www.divegilboa.com/