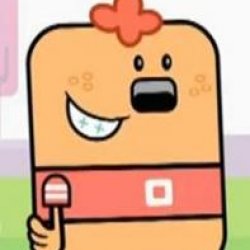 Menexenus
---
Columbus, OH
MEMBER SINCE July 23, 2011
Season ticket holder - this year we're in section 20B. I usually attend 2 away games each season. This year we are traveling to Indiana and Nebraska (plus the Big Ten Chmapionship Game).
Favorites
SPORTS MOMENT: When the sousaphone player who dotted the "i" at the beginning of the 2009 USC game looked down, saw the camera man in his way, and did his sousaphone-twirling bow anyway, smacking the crap out of that camera. That dumbass camera man should have known better than get in the way of a man dotting the "i"! http://youtu.be/qwGxDBaNSik
COLLEGE FOOTBALL PLAYER: Malik Harrison
NFL TEAM: Cleveland Browns
NHL TEAM: Columbus Bluejackets
NBA TEAM: Cleveland Cavaliers
MLB TEAM: Cleveland Indians
SOCCER TEAM: We saved the Crew!
Recent Activity
Congrats, Kevin!
Sorry, no, just a regular everyday fan like you. That's why the heroes' welcome we got was so unexpectedly cool.
Because of OSU's Spring Break, the Knucklebucks student section was only half full. The visiting fans were definitely louder on a more consistent basis. It was kind of sad...
Never leave us Ramzy. You complete us!
That's one of the coolest "well, actually"s I've read on this site!
Playoffs be damned! Give me the Rose Bowl against Wazzu!
Upvote for the GOT reference.
You are wise beyond your years, DJ's Mediocre Son. Enjoy the wins.
Great stuff, Johnny! Love the Cthulhu refetences!
Hey, Aubrey. I tried to follow you on Twitter, but I noticed you haven't posted there since 2016. Are you using a new account now?
Ha! Love the threat level descriptions! Elevated seems about right.
Can't wait for another season of awesome Buckeye hockey! We'll be in section 107 this year. #GoBucks
What stood out to me was #23 on defense getting simply TORCHED for long TDs, once by a receiver and once by a running back. I mean, those guys just ran by him; he couldn't keep up. I looked him up, and I believe that was Jahsen Wint. I get that he's new, but I'm just talking about foot speed here. Never thought I'd be worried about speed in the Buckeye secondary ever again...
Thank you, Andy Vance, for being the only one with the balls to pick Ohio State. (I miss DJ picking OSU every year no matter what.) I mean, seriously, who comes to this website for "objective" sports reporting? We want to cheer our team!
Been following your work regularly since 2011. Followed you to Landgrantholyland and back again. When I heard the news you were leaving 11W, I was sad, of course. But I consoled myself that I could still follow you on Twitter. But now I see you've deleted your @marion_ohio account! And now I'm truly panicking! DJ, what's the best way for fans like me to stay in touch/continue stalking you???
Andy, I'm with you on 4, 5, and 8. David, if your whole 15 page research paper can be debunked by the realization that star athletes "didn't have to" accept their place in the only system available to them, then that must have been one shitty research paper! People "don't have to" work in sweat shops. Does that make the system of sweat shop labor just? People "didn't have to" become indentured servants. Did that make the system of indentured servitude just? Black people in the segregated South "didn't have to" ride the bus. Did that make forcing them to sit in the back of the bus a just policy? I'm sorry, but your argument is nonsense.
DJ, I love it when you bring the weapons-grade TTUN hatred! Can't get enough!
Nappier was in top form yesterday. He really earned that shutout. And TWO back-to-back short-handed goals in the 2nd period were really amazing!
Great news!
This article is brilliant.
What a third period! Way to go Puckeyes!
496