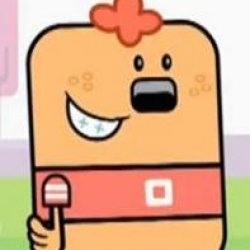 Menexenus
---
Columbus, OH
Member since 23 July 2011 | Blog
Season ticket holder - this year we're in section 11B. I will attend 2 away games this year: Wisconsin and Michigan State.
Favorites
SPORTS MOMENT: When the sousaphone player who dotted the "i" at the beginning of the 2009 USC game looked down, saw the camera man in his way, and did his sousaphone-twirling bow anyway, smacking the crap out of that camera. That dumbass camera man should have known better than get in the way of a man dotting the "i"! http://youtu.be/qwGxDBaNSik
COLLEGE FOOTBALL PLAYER: JT Barrett
NFL TEAM: Cleveland Browns
NHL TEAM: Columbus Bluejackets
NBA TEAM: Cleveland Cavaliers
MLB TEAM: Cleveland Indians
SOCCER TEAM: Columbus Crew
Recent Activity
MOOB?
Good luck to all Buckeye teams!
I drive through Eastern Kentucky a lot when I visit my mother. And when I do I am always astonished by the number of disability attorneys on billboards. It's not much of an exaggeration to say that every other billboard is encouraging folks to file for disability! When it's all over the place like that, it's not hard to believe there's something fishy going on.
DJ bringing his A-game today! I love it! Go Bucks! Beat Clemson!
The OSU/Rutgers trophy should either be called "The Gray Knight" or "The Nut Knight."
Shaping up to be very memorable season for our beloved Puckeyes! Can't wait for Big Ten play to start...
By my calculations, DJ's (completely made up) individual percentages of a Penn State loss yield an aggregate 83% chance of at least one loss. (Because if you make up your stats, you want the results to be correct. Of course.) #wellactually
I don't get it. If the Buckeyes control their own destiny, then why wouldn't we want PSU to win all the rest of their games? It would make our loss look better to the committee.
As a philosophy major, I love your (hedonistic) utilitarian argument for a Penn State win last night. :-)
(The only problem is that you could make the same argument every week...)
Bought a 4-game package for conference games this season. Can't wait to take my family to see the Puckeyes this season! #GoBucks!
Decided to switch from Blue Jackets tickets to Puckeyes tickets this season. Same entertainment for a fraction of the price! (And less fighting!) I will miss the cannon, though...
#Johnston4Heisman
Thanks, Matt! Great series!
Nevermind. Mine arrived today (8/22)!
Don't have mine yet on Aug. 20.
Look at that non-conference schedule! BAMA, WASH, TAMU, & COLO! No wonder Earle always lost 3 games! The strength of schedule back in those days (compared to more recently) was off the charts!
Going to Wisconsin and MSU this season. Can't wait! (The away game experience is helped by the fact that our team almost always wins!)
Thanks for this series, Matt. It has become a daily "must read" for me along with DJ's Skull Sessions.
Even though I have watched "Tiebreaker" several times, you really opened my eyes to the argument that the '73 team may have been one of the all-time best at OSU.
You know, ever since 2012 I've felt that undefeated Buckeye teams deserve the same permanent recognition in the Shoe that national championship teams receive.
MSU ranked 4 out of 5 in terms of difficulty?? Wow... How much is Mark Dantonio paying you? You are playing directly into his "disrespect" narrative!
Wait a second.... Is this one of those ESPN-style #hottakes designed to get people to respond? If so, it worked on me.
Quick cals are dumb. If I had seen the Twitter poll, I would have voted "Very Bad."
The Hive > Quick Cals (by a mile).
It was fun to see TBDBITL back in the day! I guess they hadn't introduced the high step for the sousaphone player who dots the i yet.
Love how the old news reels use the word "rooters" instead of "fans." :-)
English is indeed a living language...
"In Week 4, the Buckeyes walloped Indiana 56-0 to remain undefeated. The offense gained 458 total yards and nine different players put points on the board. It would take 30 more years for the Hoosiers to earn a victory in the series.
Ohio State (4–0)..."
Hold on! Didn't you say OSU lost its first game to TCU?
I'm with you, DJ. USC is way overdue for getting dumped. IIRC, we haven't beaten them since the 1969 Rose Bowl. #toolong
My hunch is that the mass exodus of talent from the program indicates that Thad is seriously considering retirement.