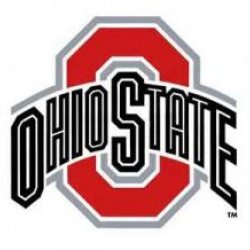 Melissa
---
from Prospect, Ohio
MEMBER SINCE October 15, 2012
Favorites
COLLEGE FOOTBALL PLAYER: Troy Smith, Antonio Smith , JT Barrett IV and Chase Young
COLLEGE BASKETBALL PLAYER: David Lighty
NFL TEAM: Dallas Cowboys
NBA TEAM: Cleveland Cavaliers
MLB TEAM: Cleveland Indians
Recent Activity
I did not hesitate either!
Go Bucks!
I've turned the sound off on my tv. Can't take it anymore.
Best of luck to Matthew Burrell. I'm rooting for you!
Go Bucks!
Beat Clemson!
Once or twice a week they have a team up north period? I thought they worked this game every day?
That definitely sucked. That's a special moment for the seniors and their families. Feel bad that, like you said, they didn't get the proper introduction.
Thank you seniors!
Go Bucks!
Beat TTUN!
JK Dobbins-" he's a big human being"
Yes, yes he is.
Go Bucks!
Beat PSU!
Well deserved JK!
Go Bucks!
Beat Maryland!
Congrats!
Go Bucks!
Beat Wisconsin!
I've wondered the same thing. I missed the announcement too if there was one.
The video of Chase Young singing Carmen Ohio is the greatest thing I've seen online in a long time! He is awesome.
Stan Jackson would get my vote. He has a great speaking voice and is well informed. I loved his radio show with Matt McCoy too.
That's exactly what I do.
Go Bucks!
I have a #2 jersey and will definitely being wearing it to a game this year
Go Bucks!
Can't wait to wear my #2 jersey to a game!
Go Bucks!
The Drive with Jackson and McCoy was the best. Very disappointed. I can not and will not listen to Beavis and Butthead on 97.1 during this time slot. Stan Jackson and Matt McCoy are way more informed and actually know something about sports.