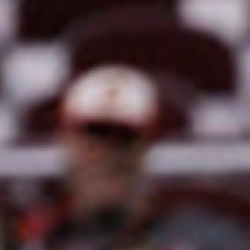 Meek
Logan County (via West Portsmouth)
MEMBER SINCE March 09, 2014
Played HS football and basketball, and was more of a fan of OSU mens basketball. Met Jim Jackson during a campus visit and was star struck. Became a bigger football fan while a student. Spent two years in Taylor Tower and the rest living off campus to the South. Received a BS in Industrial Systems Engineering. Went on to automotive manufacturing. Mrs Meek wants to move to the warm Carolinas but I don't want to leave the Buckeye state.
Favorites
SPORTS MOMENT: Personally: A few 50+ yard run in high school. As a Fan: Taking my father to a basketball tournament game in Lexington to see the Buckeyes rally to beat Xavier. Runner up: Taking my wife to Happy Valley to see the Braxton Houdini Touchdown
COLLEGE FOOTBALL PLAYER: Big Thanos
COLLEGE BASKETBALL PLAYER: Carton, K Wesson is making a climb
NFL TEAM: Bengals
NHL TEAM: BlueJackets
NBA TEAM: DeAngelo
MLB TEAM: Reds
SOCCER TEAM: Atlas
Recent Activity
I disagree that hard to find is a detriment. Privacy is an attribute.
Great point, Cincy should have a 2x defense multiplier which increases depending on Coombs intake of Red Bull.
Great to have you John! See you on the battle field. You are right, at the basic level of playing, it's one choice a day.
And then we lost Cincinnati to a low percentage offensive. That's the only Ohio territory we need to bring back into the fold at this point. We are really one of the top teams this year!
Are you participating in CollegeFootballRisk.com? I see you are on reddit, it was started there 2 years ago.
Something from the 80s showing up in a 90s text book isn't surprising. Schools save money. I was using 20 year old text books back then.
Nah, it's Super Tecmobowl.
People are saying the coach must go because of this transfer, I think this is a sign of good coaching to be honest. A bad coach would try to keep her happy and put up with sloppy, uninterested play. I'm glad the coach was hard enough on her to where she either had to play to her potential or leave. Hate to see her go though.
Day 2 results are even better, blue is squished between us, Wisconsin, and Nebraska. We are also gaining territories towards the NorthEast, which is good strategically.
Cumulative, not per capita.
I think we'll be back at it then, but a lot of people will be sick and self isolating. If you follow the logic, we are Staying Home to flatten the curve. That buys time. Once we reach the perceived middle of the curve, the hospitals can keep up, and there is not a reason to quarantine any more. Things will go back to being open, but there will be less of a desire for people to go. I think heading forward, we are going to be less inclined to gather at sporting events and concerts, unless it's one we really want to go to. Numbers will be down.
The problem is this is exponential growth. If we wait until there are 13k dead, that's going to go out of control and hit 1M dead very quick. The good and the bad of implementing measures now is that we may not see such large amount of deaths, but then people will think it wasn't warranted. I can live with people thinking we did too much as long as I live on with my 85 year old family members.
Today is the first day of the offensive (or defensive if you want to make sure Columbus stays Scarlet). Check it out.
Oh, this will be fun. They took a year off to redo the coding and the rules more fairly.
I really don't like Furhman's abbreviations. Oh St and Braska. Bah. OSU is a much shorter and more correct abbreviation. Braska sounds like it's in the Ukraine.
It looks like you said the opposite of what you meant here as well
The reaction is going to stop the spread of the virus; it's already here.
Are you okay?
Hey, I'm back. My school district did the same, last night they reacted and sent out a message saying they were closed Friday and Monday in addition to the ordered time.
Explain the hedging to me. I thought for this case, that would be putting a few thousand on the other favorites, so your total win is somewhere between 0 and $23k. If the tournament is cancelled, the hedging bets would be lost or refunded as well. Was it possible to place a bet on no winner or tournament cancelled?
Impressive reaction time Colin, almost as fast as Craft with a Cube.
We Are . . . Penn State . . . 's Super Bowl
Cancel this post for being a duplicate of Harrish.
Who enforces a governors order, is it the police? Can you be arrested for violating an order? I thought we might see this with the Arnold when it looked like the event was going to go against what was originally announced.