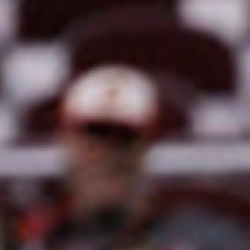 Meek
Logan County (via West Portsmouth)
MEMBER SINCE March 09, 2014
Played HS football and basketball, and was more of a fan of OSU mens basketball. Met Jim Jackson during a campus visit and was star struck. Became a bigger football fan while a student. Spent two years in Taylor Tower and the rest living off campus to the South. Received a BS in Industrial Systems Engineering. Went on to automotive manufacturing. Mrs Meek wants to move to the warm Carolinas but I don't want to leave the Buckeye state.
Favorites
SPORTS MOMENT: Personally: A few 50+ yard run in high school. As a Fan: Taking my father to a basketball tournament game in Lexington to see the Buckeyes rally to beat Xavier. Runner up: Taking my wife to Happy Valley to see the Braxton Houdini Touchdown
COLLEGE FOOTBALL PLAYER: Webber
COLLEGE BASKETBALL PLAYER: Hopefully Carton
NFL TEAM: Bengals
NHL TEAM: BlueJackets
NBA TEAM: DeAngelo
MLB TEAM: Reds
SOCCER TEAM: Atlas
Recent Activity
It was a great time, the set list was packed over all 3 days. The camping and RV lots kept the party going. It got colder than I thought it would, but we improvised.
I saw Skynard live for the first time at the Exit 111 festival last weekend. They definitely impressed live. How they ended the show as a tribute to all they have lost was touching, including listing the current, original, and other members of the band.
I see you Mike, trying to keep your kids from entering the transfer portal.
I'm assuming they need the phone to enter the portal, unless I am wrong and there an actual portal at each campus that the players walk through
A moving service is one of the world's great luxuries.
That meme in the header is weapon grade, nice job. Leading with that is the same as returning the opening kick for a TD, and not getting injured in the celebratory pile up.
How many wins does the football team need to move to 92-8?
Uhm, let it go. No need to be obsessed.
With everyone pushing Teague and Crowley, it looks like it's time to name each of the camps, like we did with the QBs last year. Ooooh, the QBs last year, nevermind, scratch that. We don't need more transfers.
Why insult the ladies like that?
How dare you use the ---ger word.
How dare you encourage violence against step children.
How dare you encourage violence against red heads. (downvote not from me)
Kevin saying it's not the first time this has happened leads me to believe this was from an earlier game as well.
I love seeing them balance run pass and spread the ball around and not have the issues of getting each person a predetermined amount of touches. Why wasn't this possible in 2015?
True. It would be better to call him Predator instead of The Predator
Yeah, I hit that one too. Asked my friend where we were going to watch the Cavs win Game 7. I'm glad I did too, he had a couple other things come up and turned them down because we had made Game 7 plans.
Where is local for this show?
I'm surprised that Reynolds choke didn't cause more uproar than it did. It's hard to refer to us as the good guys with that play.
My brother law and I were discussing who would start QB in 2015 prior to the Wisconsin B1G championship game. The discussion was Braxton coming back from injury with his skills and JT coming back from injury after his great season. I threw another what if on there. What if Cardale wins the National Championship and we had a 3 horse race. He's not given me my due props on that call.
What fools were we to go up against tOSU trademark lawyers
That 1904 game would have all the records if they had bothered to keep them.
Shame on you SP, shitting on a former player to get helmet stickers.