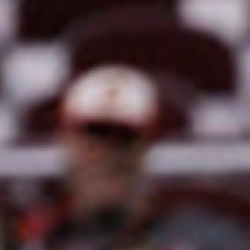 Meek
Logan County (via West Portsmouth)
MEMBER SINCE March 09, 2014
Played HS football and basketball, and was more of a fan of OSU mens basketball. Met Jim Jackson during a campus visit and was star struck. Became a bigger football fan while a student. Spent two years in Taylor Tower and the rest living off campus to the South. Received a BS in Industrial Systems Engineering. Went on to automotive manufacturing. Mrs Meek wants to move to the warm Carolinas but I don't want to leave the Buckeye state.
Favorites
SPORTS MOMENT: Personally: A few 50+ yard run in high school. As a Fan: Taking my father to a basketball tournament game in Lexington to see the Buckeyes rally to beat Xavier. Runner up: Taking my wife to Happy Valley to see the Braxton Houdini Touchdown
COLLEGE FOOTBALL PLAYER: Big Thanos
COLLEGE BASKETBALL PLAYER: Carton, K Wesson is making a climb
NFL TEAM: Bengals
NHL TEAM: BlueJackets
NBA TEAM: DeAngelo
MLB TEAM: Reds
SOCCER TEAM: Atlas
Recent Activity
Ellspar, be strong for your family.
"How many times do we have to teach you this lesson, old man?" That discussion was about the best historical team, not the best team right now. Congrats on your 3 game in season series. Let me know when it's a World Series.
I was for noon games until the author called it dumb and said the teams need it to be at night. He makes some good points.
Please let me know how that goes.
Nah, it's not a contract. If something else surfaces, they can still sit the season out if it's not corrected.
StubHub doesn't like giving refunds. Buyer beware.
There is always room to negotiate.
These and the stories about the national championships. Those are good too.
Marysville kid going to play for Washington at OSU, I'm on board with that! Go Monarchs (but really Go Raiders), Go Bucks!
I used to root for an I71 series, until the Indians were good in the late 90s and my wives family started chirping. Now that they are my ex in laws, I may be down for an I71 series again . . .
I'm going to need a flow chart to follow that Taliban story in the Not Sticking to Sports Section
Can I go up North and place "Property of Urban" signs all over the mitten?
There's a difference - he did it without picking a side. I'm guessing his comment will fare better than yours.
Injuries happen. Kids don't develop for whatever reason. Kids transfer out for non sport related reasons. It's a good safety net, but I hope you are right and we don't need it.
That definitely needs to be a chest piece or back piece.
All you need for #3 is one night.
Yeah, get out of here with that Scioto County shade. I should downvote him for that.
My guess is two people who don't like the word fuck.
We are to avoid political commentary. 11W can write about and link what they want.
Did you slip in 'don't pay kids scholarships' in there?
It was a good article choice. At the time, I tried to explain most of these games away and quickly forgot about them. Now looking back, I can be slightly amused by the struggle.
That's a disclaimer because they don't have the sample size to run the study on unhealthy people. Also unhealthy people need to avoid the virus more than healthy people or that mortality rate will not be kind.