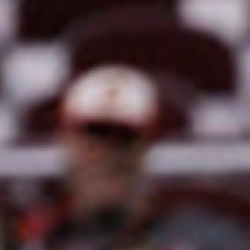 Meek
Logan County (via West Portsmouth)
MEMBER SINCE March 09, 2014
Played HS football and basketball, and was more of a fan of OSU mens basketball. Met Jim Jackson during a campus visit and was star struck. Became a bigger football fan while a student. Spent two years in Taylor Tower and the rest living off campus to the South. Received a BS in Industrial Systems Engineering. Went on to automotive manufacturing. Mrs Meek wants to move to the warm Carolinas but I don't want to leave the Buckeye state.
Favorites
SPORTS MOMENT: Personally: A few 50+ yard run in high school. As a Fan: Taking my father to a basketball tournament game in Lexington to see the Buckeyes rally to beat Xavier. Runner up: Taking my wife to Happy Valley to see the Braxton Houdini Touchdown
COLLEGE FOOTBALL PLAYER: Big Thanos
COLLEGE BASKETBALL PLAYER: Hopefully Carton
NFL TEAM: Bengals
NHL TEAM: BlueJackets
NBA TEAM: DeAngelo
MLB TEAM: Reds
SOCCER TEAM: Atlas
Recent Activity
I'm going to say congrats because I can't spell congradgeulezuins.
Very true. I'd have to think the AP and coaches poll would put Clemson back in 1st as a reaction to try to 'correct' the computer numbers. Either that or they wouldn't have been as quick to let them fall from 1 as they are now.
Also, this is showing the BCS as an even average of the 2 polls and the 1 computer model. Wasn't there a change to give the human polls more weight later in the BCS reign?
I looked it up. This formula is the reaction to the 2003 season and was in place until it was replaced after 2013
If Joe wasn't out in front so far, having multiple Buckeyes there would hinder any Buckeye winning. Joe would get the Southern vote and the Northern vote would be split among three candidates, watering down the totals. Anyway, they should all have fun in NY.
I saw a post about this for 2019 on facebook, but it didn't come up in a search on this site or on a google search. Is there a post for 2019 I am missing?
I think he wanted a differnt word there.
Let's see who else is on that Cowboy coach bet . . . Harnaugh, ok, could happen . . . Tom Herman?!?!? is it possible to bet that won't happen, he doesn't seem to have a lot of friends in Texas right now.
The 3 year case going to the Supreme Court in 2004 was an interesting data point as well. IIRC Clarett sat out his Junior year while litigating it, then didn't have the NFL chops once he was eligible
The professor accused of money laundering? Yeah, he's from the U. Miami (FL) is back baby!
Ah man, I'm not clicking that NFLIP tweet until I get home, which means I'm going to forget about it.
Unless you can get the Legend to do a thorough transition including AD, Strength Coach, Head of recruiting, Top 3 class signed, etc, then you can go ahead and be Ryan Day taking over for Urban Meyer.
Thank you for the extra content. This is great, they don't have to filter themselves, it seems. I think Bear was right on, I had heard that the line opened at 17 and was adjusted to 19 very quickly.
I feel that PSU has embraced the 'not a rival' discussion as one of their recent slogans is UNRIVALED. Honestly, that's a creative way to spin it.
We are able to upvote or downvote staff articles? Is this an oversight as Matt used to have a non-staff account?
Great point. Most sports shows are already on to NFL coverage by then.
Don't feel bad yet, his story isn't done.
Imagine being Rutgers, surviving to the backups, and seeing Dawand Jones come off the bench.
Please enjoy this season.
Who snitched about Rutgers first game, had to be a blue fan.
I think I'm in these but can't clearly say that I am.