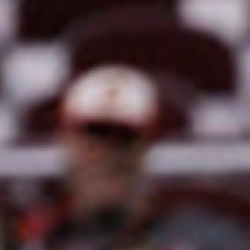 Meek
Logan County (via West Portsmouth)
MEMBER SINCE March 09, 2014
Played HS football and basketball, and was more of a fan of OSU mens basketball. Met Jim Jackson during a campus visit and was star struck. Became a bigger football fan while a student. Spent two years in Taylor Tower and the rest living off campus to the South. Received a BS in Industrial Systems Engineering. Went on to automotive manufacturing. Mrs Meek wants to move to the warm Carolinas but I don't want to leave the Buckeye state.
Favorites
SPORTS MOMENT: Personally: A few 50+ yard run in high school. As a Fan: Taking my father to a basketball tournament game in Lexington to see the Buckeyes rally to beat Xavier. Runner up: Taking my wife to Happy Valley to see the Braxton Houdini Touchdown
COLLEGE FOOTBALL PLAYER: Webber
COLLEGE BASKETBALL PLAYER: Hopefully Carton
NFL TEAM: Bengals
NHL TEAM: BlueJackets
NBA TEAM: LeBron
MLB TEAM: Reds
SOCCER TEAM: Atlas
Recent Activity
You don't speak for as large a chunk of the fanbase as you think you do.
'any point in the next four years.' is the bold part. 'Any point' could be a Saturday that blue plays but the Buckeyes do not. The Buckeyes won't get any yards and if blue manages a first down that game, Kevin is out the door. I really like your skullies Kevin, I hope you manage to find a loophole to this.
Go ring his doorbell and ask him.
But it should check out if you were born in 1972.
And helps put the QB on crutches.
About as long as any year is in Cincinnati.
Why go after former players in a negative way?
"What do you mean 'their players?' The minute you sign a contract, they're your players." ~ Urban
To summarize, you are embarrassed by OSU fans, but don't want them to go anywhere.
That means hoping blue wins those other games. I am not going to do that.
Meme's and twitter brought it back, I believe.
Is the conference win worth 2 or 3 points? It's listed as 2 on the left.
2 in a row! I hope my comment is safe.
What's the Midwest kid that he doesn't want? I'm wondering what stereotype he is referring to here.
Be careful around Triv. He does the math.
Are you sure she said that?
I rate right around "Woody not spending a dime in that state up North" but just below taking up arms to keep control of Toledo.
A kicker with a water bottle, what would Coombs say about that?